Plumbers Near Me Atlanta
When you need plumbers near me Atlanta, who are you going to call? Call reliable plumbing company, Morningside Plumbing. We are Atlanta's favorite neighborhood plumber. With many decades of plumbing experience, our family business is ready to be your new local plumber.
Understanding how plumbing systems work will serve you well. So, read on to learn something new about T&P relief valves, and many more plumbing topics.
Morningside Plumbing Services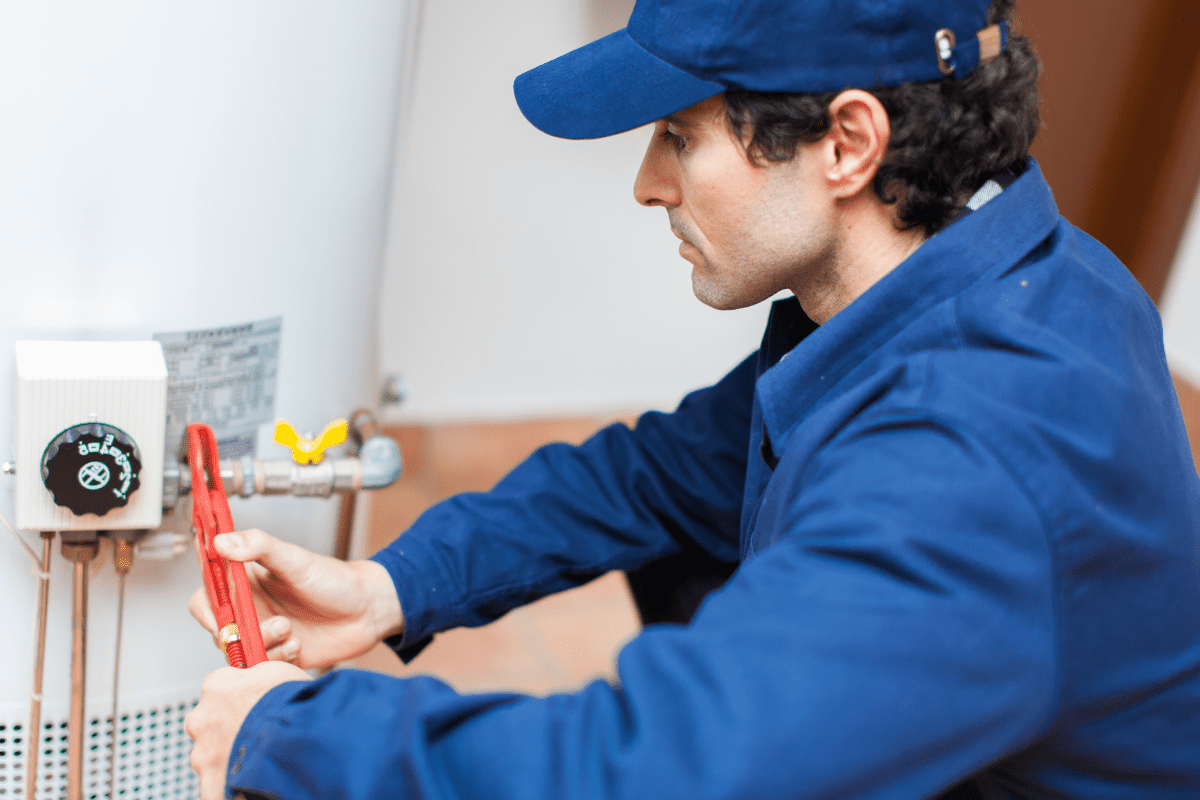 Homeowners and business owners in Atlanta get honest and professional plumbing services from us. We offer residential and commercial plumbing services. We supply plumbing service and repair, plumbing maintenance, and 24-hour plumbing emergency services.
Other services include dishwasher and washing machine installation. Our experts also perform faucet repair and replacement and install new plumbing fixtures. Hot water dispenser installation services are available from a plumber near me in Atlanta.
Drain cleaning services work well to maintain plumbing and to restore water flow. Other plumbing repair services are shower, toilet, sink, and slab leak repair. Our sump pump services include installation of systems with alarms and battery-powered backup. And we repair sump pump systems.
Water Heaters Atlanta
Traditional tank water heaters run on electricity, fuel oil, or natural gas in most cases. These water heaters have large tank for heating and storing water. The tank keeps hot water ready to supply when you need it.
All tank hot water heaters need to have a temperature-pressure (T&P) relief valve. Our plumbers professionally install T&P valves. These essential valves allow water heaters to work safely for our customers.
A water supply interruption or a malfunctioning thermostat can raise water heater temperature and pressures to dangerous levels. When the temperature or pressure is too high in the storage tank, the T&P relief value opens. And the tank temperature and pressure can return to safe levels.
An Atlanta plumber will install these valves near the top of the tank, either on the top or on side of the tank. T&P valves need to be easily accessible for inspections and repairs. So, their location should allow enough space for that.
Tankless Water Heaters Atlanta
A tankless water heater heats water without the use of a storage tank, as its name implies. Tankless units activate when a hot water tap opens, and water begins to flow. Once activated, tankless hot water heaters deliver a hot water continuously.
On-demand water heaters are popular in Atlanta for several reasons. Being tankless, these units are tiny, and our customers love their space-saving benefits. In addition, tankless heaters help you save with lower operating costs. Compared to tank water heaters, tankless models save you money in many main ways.
First, you save with lower energy bills by ending standby energy losses. Second, tankless water heaters have a life expectancy of over 20 years. Whereas storage tank water heaters live for about 10 to 15 years. Also, when it comes to water heater repair. tankless units have easy to replace parts. But what has people all over Atlanta going tankless is knowing they will never run out of hot water again.
When selecting a tankless water heater as a water heater replacement, pay attention to the unit's output. Our Atlanta plumbers will help you find the right water heater output for you hot water needs. A tankless water heater's output effects how quickly water heats.
Electric tankless water heaters are an excellent choice if you do not have natural gas connections in your home or business. Propane and natural gas models are also available for installation.
Morningside Plumbing Water Heater Repair
Atlanta knows that we repair water heaters. Many times a water heater requires emergency plumber service. When you need plumbers near me for gas line installation and repair, reach out to Morningside Plumbing. Also. call us for gas-fired water heater services, electric water heater services. and tankless water heater services.
Plumber Near Me For Sewer Line Repair
If your sewer line and main lines keep clogging up, you have tree roots blocking your plumbing. Unfortunately, root problems can be pervasive. And often require a professional Atlanta plumber to solve the problem.
When the drain or sewer lines at your home or business are not working well, you need sewer line repair or replacement. Our plumbing professionals will do the job right the first time.
Water Line Repair Plumbers
Water line installation and water line repair are more affordable and faster when you hire a plumber with the best tools for the job. So, to repair a leaky water line, hire Morningside Plumbing. A leaky water line can become a massive problem because it will only get worse. The best way to repair a water line leak is to hire a local plumber who has experience with water line repair and replacement in Atlanta.
There are a couple of different indications that your plumbing system may have a water line problem. You may notice water leaking from your pipes. Water line leaks range in severity from a few drops to major flooding.
The location of the leak may be such that ceiling, drywall, or flooring damage results. Sometimes a line repair is in order, but you may water line replacement services. After we evaluate the size and location of a plumbing leak, our plumbers near me in Atlanta assess what is necessary to repair the issue before we begin work.
For Morningside Plumbing Call (404) 984 2090
With us, you always get superior service from reliable plumbers. And we show up on time and work quickly, Please request an appointment using our contact form or call us at (404) 984 2090.