The local plumber Atlanta neighborhoods trust has a long history.  Very few plumbing companies have more years of experience serving Atlanta neighborhoods that Morningside Plumbing. We are ready to repair, replace, and install water heaters, sewer lines, and more. We offer the most innovative plumbing solutions on the market. Our knowledgeable plumbers can quickly fix your plumbing with the newest equipment and technology. We complete the task more quickly since we have the best tools for the job. Plumbing issues disappear quickly, and your life returns to normal faster when you use Morningside Plumbing.
Atlanta Plumbers Plumbing Customers Trust
One way to find reliable local plumbers near me, Atlanta, is through reviews. Read the reviews customers leave for several plumbers nearby. Morningside Plumbing has over five decades of satisfied customers around Atlanta. And we are proud to be the top plumbers near me, so check out our customer reviews.
Plumbing Repair Service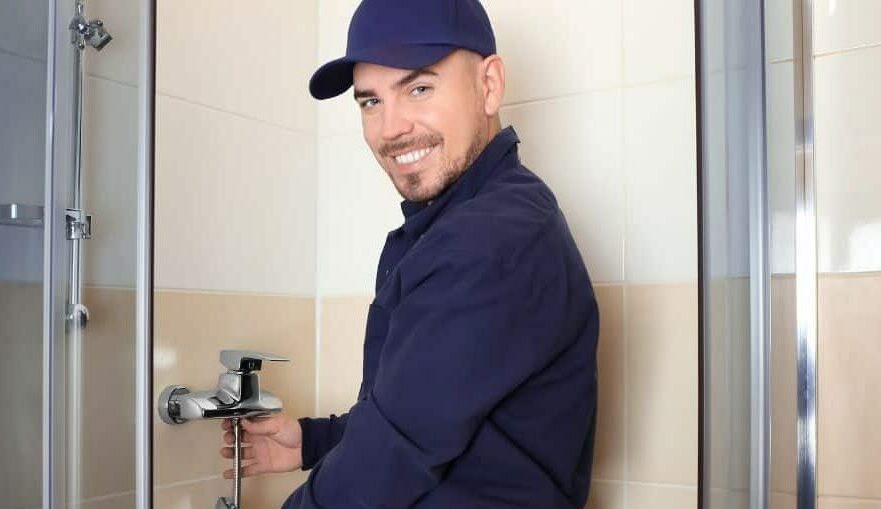 All plumbing repair services have different experiences and skill levels. For example, a novice plumber may cause more damage trying to repair our plumbing. And mistakes like that can be expensive.
Choose the experienced experts at Morningside Plumbing for exceptional plumbing services. We have seen every local plumbing problem imaginable in our over fifty year history. And there is no plumbing issue we cannot handle for you. When looking for a local plumber Atlanta knows that experience matters. Call (404) 984 2090 for a local plumber in Atlanta.
Atlanta Emergency Plumbing Services
On occasion, you will need plumbing services right away. An instance is when a pipe bursts at night, and water sprays everywhere. For customers in Atlanta, Morningside Plumbing frequently handles burst pipes and other emergency plumbing situations like having no running water. Other Atlanta plumbing emergencies are ceiling leaks, overflowing toilets, clogged toilets, and sewage backups. Again, plumbing emergencies include no running water and no hot water. Call an emergency plumber for any of these emergency plumbing situations.
Hot Water Heater Repair
Water heaters  do not last forever. And without proper care and maintenance, a traditional storage-tank water heater may develop an unforeseen leak at any time. And a leaky water heater can flood your home or business with hot water and leave you without access to hot water at the same time. So, a leaking water heater is a plumbing emergency in most cases. Morningside Plumbing offers emergency plumbing services 24-7. And these emergency plumbers near me handle all your water heater needs from water heater repair and replacement and tankless water heater installation.
This is what a recent customer had to say in a Google review about our water heater repair service. "We've used Morningside Plumbing 3-4 times over the past two years. The customer service is excellent. Most recently, our hot water heater failed. A supervisor came out the shortly after I called, and two plumbers came back early the next morning (Saturday). We had hot water again within a few hours. The plumbers cleaned up after themselves and left the place spotless. Everyone I interacted with was friendly and professional."
Plumbing in Atlanta
Morningside Plumbing is the best local plumber Atlanta homeowners can hire.. Our professional plumbers do everything from toilet repair to water heater installation and sewer line replacement. So, when you are searching for plumbing services near me, Atlanta, remember Morningside Plumbing.
Sewer Line Repair And Replacement Services
Morningside Plumbing offers HydroVac services for sewer line replacement in Atlanta. HydroVac excavation is the affordable sewer line replacement method that keeps your landscaping intact. We finish the job faster with our powerful vac truck than other Atlanta plumbing companies. So, when you want a safer, cleaner, less invasive sewer line replacement option, The Morningside Plumbing Team is here to answer questions and give you an estimate. Contact us here or call  404.984.2092 to schedule an appointment for our HydroVac services.
24-Hour Emergency Service
We offer quality residential services and commercial solutions for every plumbing need. Our dependable plumbers are ready to serve homes and businesses in Atlanta at any hour of the day or night. So, rely on Morningside Plumbing when you have a plumbing emergency, like a sewer backup or a leaking water heater. We are the first choice in Atlanta for emergency plumbing services.
Morningside Plumbing Offers Top-Quality Plumbing Services
We go beyond for our customers. Providing reliable plumbing service to our community is our mission. Morningside Plumbing proudly provides quality, professional plumbing services in Atlanta, including:
Water Line Replacement and Water Line Repair
Water Line Installation
HydroVac Services and Sewer Jetting
Water Heater Replacement
Water Heater Repair
Video Sewer Inspections
Trenchless Sewer Line Repair
Total Home Re-Pipe
Toilet Repair and Toilet Installation
Tankless Water Heater Installation and Repair
Sump Pump Repair and Replacement
Sewer Line Replacement and Sewer Line Repair
Septic Tank Installation and Repair
Kitchen Plumbing
Hot Water Heater Installation and Repair
Gas Line Installation and Repair
Garbage Disposal Repair and Garbage Disposal Installation
Faucet Replacement and Faucet Repair
Drain Cleaning and Repair
Commercial Plumbing
Bathroom Remodeling
Bathroom Plumbing
Morningside Plumbing is a local, family-owned plumbing services company. You can count on us for residential and commercial emergency plumbing services when plumbing problems strike. Our plumbing experts manage everything from water heater repair to sewer repair and drain clog services. Contact us online or call us at (404) 984 2090  for Atlanta plumbers near me.