The emergency plumber Atlanta calls when they need plumbing help fast is Morningside Plumbing. Call (404) 984 2090 to talk to us.
Emergency Plumber Atlanta Offers Plumbing Repair and Drain Cleaning Services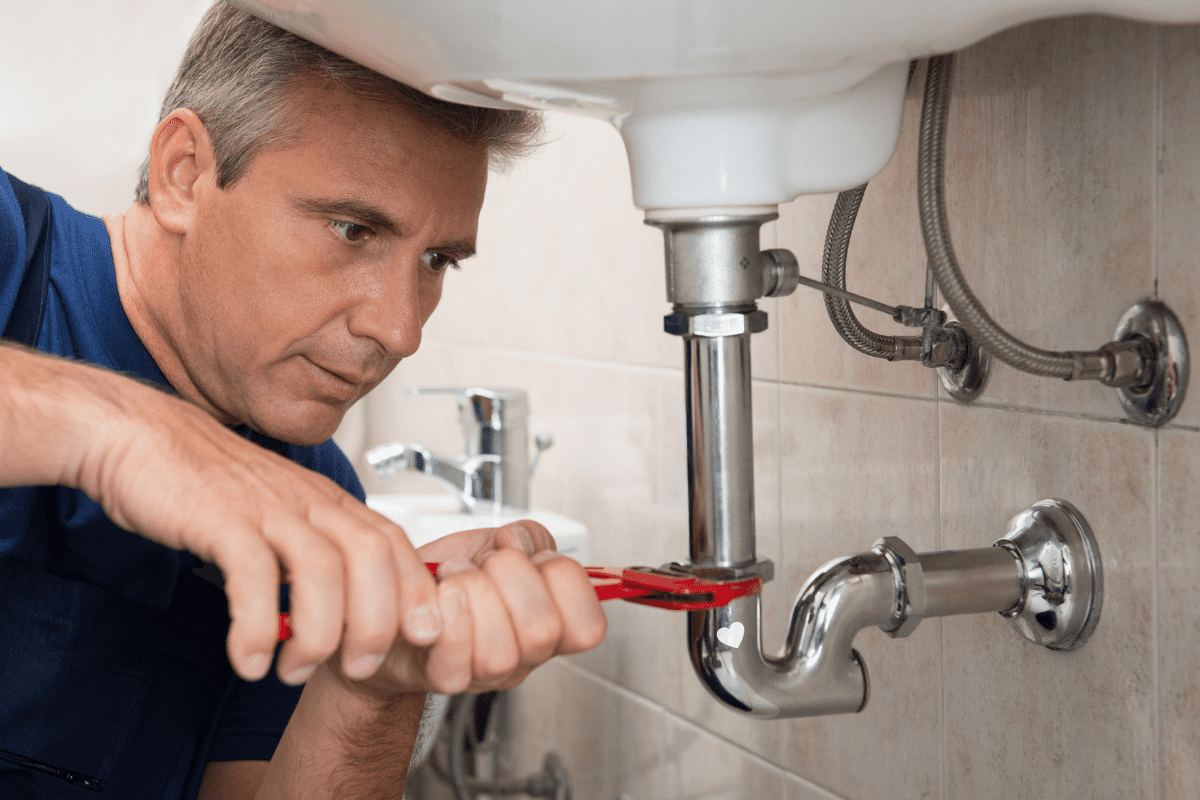 Atlanta's most trusted emergency plumber for plumbing repair services is Morningside Plumbing. We have seen it all when it comes to plumbing and drain problems. And we know how to fix it. From clogged toilets to leaky pipes, you can rest assured that our plumbers will repair any plumbing issues quickly. And with customer service that exceeds your expectations.
Drain Cleaning
Morningside Plumbing has the tools and technology to figure out why your kitchen or bathroom drain is clogging or draining slowly. Our plumbers will find the problem and typically can clear your drain during the same visit.
Plumbing Equipment Repair
Is something giving you a problem at home? We repair and install tankless water heaters, sump pumps, and water filtration systems. In addition, we supply sewer, water, and gas line solutions. And we work on and install garbage disposals, bathtubs, showers, toilets, and sinks.
Drain Replacement
When you have a severe plumbing problem affecting your drains, like a ruptured or deteriorated pipe, our certified installation crew will work with you to resolve the problem and install new drains quickly and efficiently.
Hydro Jetting Services
To help you prolong the life of your pipes and clear existing clogs, Morningside Plumbing offers hydro jetting, a service that allows us to blast through the toughest clogs using high-pressure water.
Video Camera Inspection
Morningside Plumbing's ultramodern video equipment takes the guesswork out of sewer line repair and replacement. The camera records the problem at the site so we can make recommendations on repair or replacement.
Water Heater Repair
No one likes showering with cold water. The Morningside Plumbing experts repair all makes and models of water heaters, including tank water heaters, tankless water heaters, and solar water heaters.
Toilet Repair and Replacement
If you are experiencing common issues like your toilet is constantly running, it is making noises, or there is no water in the tank, it is time to call the experts at Morningside Plumbing to help.
Main Sewer Line Repair and Replacement
Suppose wastewater is backing up into your toilets, showers, and sinks, or sewer waste is pooling on your lawn. In that case, you will need a plumber to fix the problem.
Tankless Water Heater Installation
We can meet your tankless water heater installation needs, so you save time and effort. Learn more about what we can help with.
Water Leak Repair
Water leaks can cause so much damage in your home. We will make the proper repairs to save you frustration and money.
Garbage Disposals
Save time and money, reduce the amount of trash your family discards, protect your community's environment, and decrease the risk of nasty kitchen odors by having a garbage disposal installed by Morningside Plumbing.
Backflow Device Repair
The job of a backflow preventer device is to prevent your drinking water from becoming contaminated due to backflow. Think your backflow device has failed? Give us a call. We will get your drinking water back to normal.
Why Choose Morningside Plumbing for Plumbing Repairs?
We give upfront pricing before we start any repair service. The best warranties back our plumbing equipment and services. We use drop cloths on every job. Our plumbers treat you and your property with respect and courtesy. We clean up when we finish repairs. We offer quality work at a fair price. Our work is 100% satisfaction guaranteed. We supply top-rated customer service and plumbing services. With a Morningside Plumbing plumber, you not only get priority service, but we will work hard to prevent plumbing breakdowns from happening in the first place, saving you money in the process. Emergency plumbing problems can be stressful, but Morningside Plumbing can fix them for you.
Emergency Plumbing Problems and Services
Atlanta emergency plumbing calls are common. Most expert plumbing services are open for 24-hour emergency service. At Morningside Plumbing, we recognize the gravity of any malfunctioning plumbing situation. When water leaks and backups are involved, health hazards, safety hazards, and property damage may not be far behind. That is why it is always good to prepare ahead for what will be unavoidable at some point in the life of your plumbing. You need to know some things about emergency plumbing service before you call an emergency plumber, Atlanta.
Expected Versus Unexpected Plumbing Emergencies in Atlanta
Regarding plumbing emergencies, some are predictable, and others are not. For example, if you routinely allow hair and other debris to go down the drain, it will build up inside your pipes. Eventually, that could lead to a significant blockage. Unfortunately, it is only a matter of time. Once the blockage exists, your pipes will back up, and your sinks, bathtubs, and other fixtures may also back up as a result.
Another sign that a plumbing emergency may be coming is persistent leaks. And frequent plumbing line repairs in recent months. or had different sections of pipes in your home repaired or replaced regularly in recent years. Widespread plumbing issues throughout your home could show that the end is near your entire pipe system.
On the other hand, some plumbing emergencies can seem to strike unexpectedly. A clogged toilet is the most common. But, of course, you might have no warning at all about that sort of thing. Here at Morningside Plumbing, we know you are too busy for a plumbing emergency. It would be best if you did not deal with that for longer than necessary. That is why, when you call us, you can count on us to be there for you in a pinch.
Should You Handle Atlanta Plumbing Problems Yourself?
There are some basic things that you can try on your own during a plumbing emergency. For example, you could try using a plunger on a clogged sink or toilet. However, two potential issues could arise:
The primary things, such as plunging, might not fix the problem. The problem might appear to stop after you use a plunger or other primary method. However, you might not address the underlying cause of the problem. So, it could return and rear its ugly head again at the most unexpected and inconvenient time.
Our Experienced Plumbers Can Help You
The plumbing experts at Morningside Plumbing have over 75 years of plumbing experience. In addition, our business itself has been in operation here in Midtown Atlanta for over 50 years. So, it makes sense that our experienced emergency plumbers can help you in several ways.
Finding and correcting a plumbing problem you cannot find is what our professionals can do. Our plumbers also can repair plumbing emergencies much faster than you can on your own. We figure out the root cause of a plumbing problem and help you make changes to prevent it from happening again.
In addition, our emergency plumbers near me can quickly spot potential problems and causes of your plumbing emergency. They know how certain types of pipes work and their everyday problems. For instance, our staff knows that iron pipes are prone to erosion and rust. In contrast, PVC pipes are prone to cracking, especially when extreme temperature changes are involved.
So, if you have a plumbing emergency in Atlanta you cannot fix on your own, call us anytime at (404) 984 2090. Whether it is day or night, we will get your plumbing problem fixed fast.