Top drain cleaning Atlanta experts want you to know how to keep your plumbing system problem-free. And professional drain and sewer cleaning services are a good place to start.
Failure to keep your home's drainage system clean and clear may result in a clogged drain and other plumbing issues. Some issues are troubling, while others could result in a major disaster. Do not let sludge and grime accumulate in your drains; instead, contact the plumbing experts at Morningside Plumbing, who specialize in drain solutions and services.
Our qualified professionals provide the most exemplary service and technique, ensuring that our work is to your satisfaction. We take great pride in our ability to meet your home's plumbing needs. Our team of plumbers near me Atlanta are ready. We constantly undergoing additional training and acquiring new equipment to stay ahead of the competition.
Drain Cleaning Services in Atlanta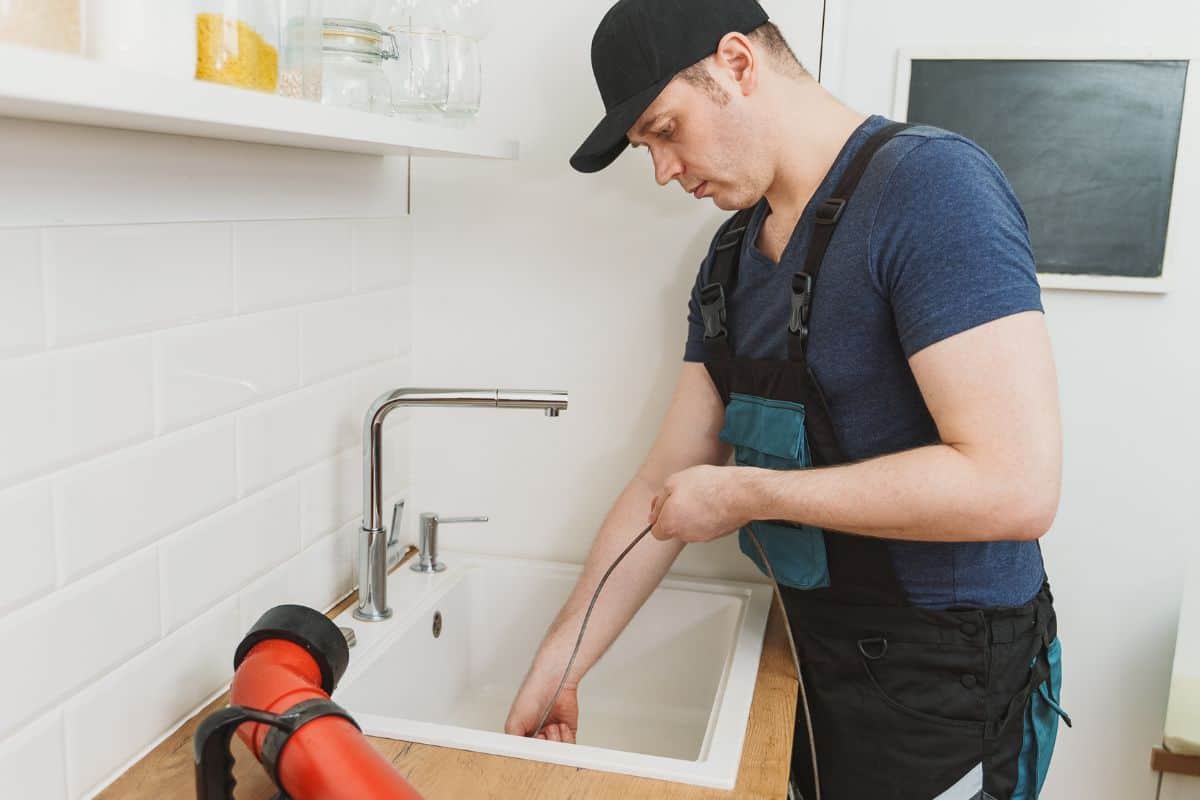 Think again if you think it is unnecessary to keep up with home maintenance issues like clogged drains. Clogged drains cause minor issues, such as water not draining correctly. However, if ignored for a long time, it can lead to much larger problems such as plumbing and draining issues.
However, a suitable liquid drain cleaner will not always work with issues like this. And when that time comes, you will need to hire someone like Morningside Plumbing for the job. Here are a few advantages of working with Morningside Plumbing.
You can be confident that you will be working with a team that is not only knowledgeable and professional but also capable of resolving almost any problem. Morningside Plumbing technicians use all the latest machinery and go through rigorous training. Do you require our drain cleaning services? Morningside Plumbing can help you with clogged drain repair right away! You can reach us online or call us at (404) 984 2090.
Drain And Sewer Clog Warning Signs
If you suspect a problem with your drains, stop, look, listen, and smell to detect the warning signs.
Drain Blockage – If your drain suddenly stops draining and water is sitting on top of the plunger, you need to have your drains cleaned. That drain might be a sink in the kitchen, bathroom, bathtub, or shower.
Slow Draining – Another telltale sign that your drains need cleaning is if you notice that the water is draining, but it is doing so more slowly than it has in the past. Grease, debris, toothpaste, soap, and hair are all common causes of drain blockages. If the clog remains in place, it might cause other, more severe plumbing problems in the future.
Overflowing Toilets – Frequent toilet overflows indicate that your drains need cleaning. Too much waste, flushed wipes, or foreign objects typically cause toilet blockages.
Sulfur Smells –  So, suppose you notice them in your sink, garbage disposal, toilet, or elsewhere in the house after flushing or before using. In that case, this may indicate that you need drain cleaning services.
Strange Noises – Weird gurgling noises are yet another red flag. Strange noises like gurgling or sloshing are due to obstructions preventing water from flowing down the pipe.
Professional Drain Cleaning Benefits
Many homeowners do not maintain clean drain systems. And are unknowingly waiting for plumbing trouble to come looking for them. We urge you not to be one of these people! Professional cleaning, maintenance, and care are crucial to avoiding a clogged drain and eventually saving you money and frustration. In addition, clean drains contribute several benefits to your home, including:
Unclogged Drains. Homeowners often assume a clogged drain is the consequence of a single incident. For instance, a clog happens after flushing a foreign object or pouring oil down a drain. However, you cannot be sure you are dealing with an isolated incident without professional cleaning. Professional cleaning solves the problem right the first time and avoids future incidents!
Faster Drain Times. Do you have multiple sinks, showers, and toilets that remain stagnant or drain slowly? That is a sign that drain cleaning services are a necessity. And after our drain services, you will have a quick draining plumbing system.
Less Foul Odor. It may also begin subtly. However, grimy or clogged drains produce an odor that best grows worse inside your pipes. And the stench builds up over time. So, preserve your house smelling clean and accessible with clean drains! Reduced danger of upkeep.
Fewer Future Backups. Major plumbing problems, like sewer backups, are ahead when you allow drains to continue to clog. Addressing clogged drains early on is essential. Do not leave clogs, debris, or other solid material in your drains without professional cleaning services.
Diagnose and Address Potential Disasters. This one is going hand in hand with lowering your risks. Regular upkeep and drain cleaning via an expert plumber will help identify large-scale issues earlier before they get out of hand.
 Plumbing Drain Repair in Atlanta, Georgia
Our qualified plumbers have the skills and experience to ensure your drain cleaning is effective. In addition, our team is polite and punctual, and respectful. Do not allow a minor plumbing annoyance to turn into an expensive plumbing nightmare down the line. Even minor clogs need the utmost care from a professional plumbing company.
Our local experts provide commercial plumbing, drain cleaning, sewer repair, water leaks, polybutylene pipe replacement, and hydro jetting services. Those services are in addition to sewer jetter services, and trenchless sewer line repair, and sewer cleaning in Atlanta. Do not trust your drains to anyone but the best – contact us for drain cleaning services in Atlanta and the surrounding areas.
Call us at (404) 984 2090 and talk to one of our friendly, experienced staff members to get the best plumbing services in Atlanta.