When you need a local plumber near me, Atlanta, call Morningside Plumbing. We want to be the plumbing company to start repairing and maintaining your plumbing. So, when you need a new water heater you will know where to start.
With our experienced local plumbers that you trust there is less for you to worry about after all. Our Atlanta plumbers have the best tools and equipment to repair plumbing systems fast. And for an affordable price, too. The helpful tips in this article will give you information about emergency plumbing services.
Plumbing, while at first may seem intimidating, doesn't have to be complicated at all. There are many basics that you should know first. You can handle any plumbing emergency armed with the right knowledge, common sense, and an excellent local plumber.
A plumbing emergency can really be a stressful situation. Especially when you have little to no plumbing knowledge. It is a great idea to make sure that you know at least the basics to ensure that you can handle a plumbing problem. That way you will be able to manage a plumbing emergency when one happens to you. Learn what to do when the plumbing breaks so that you do not make mistakes that end up causing more property damage and costing more money. than need be. Read this article for plumbing advice.
Atlanta Emergency Plumbing Services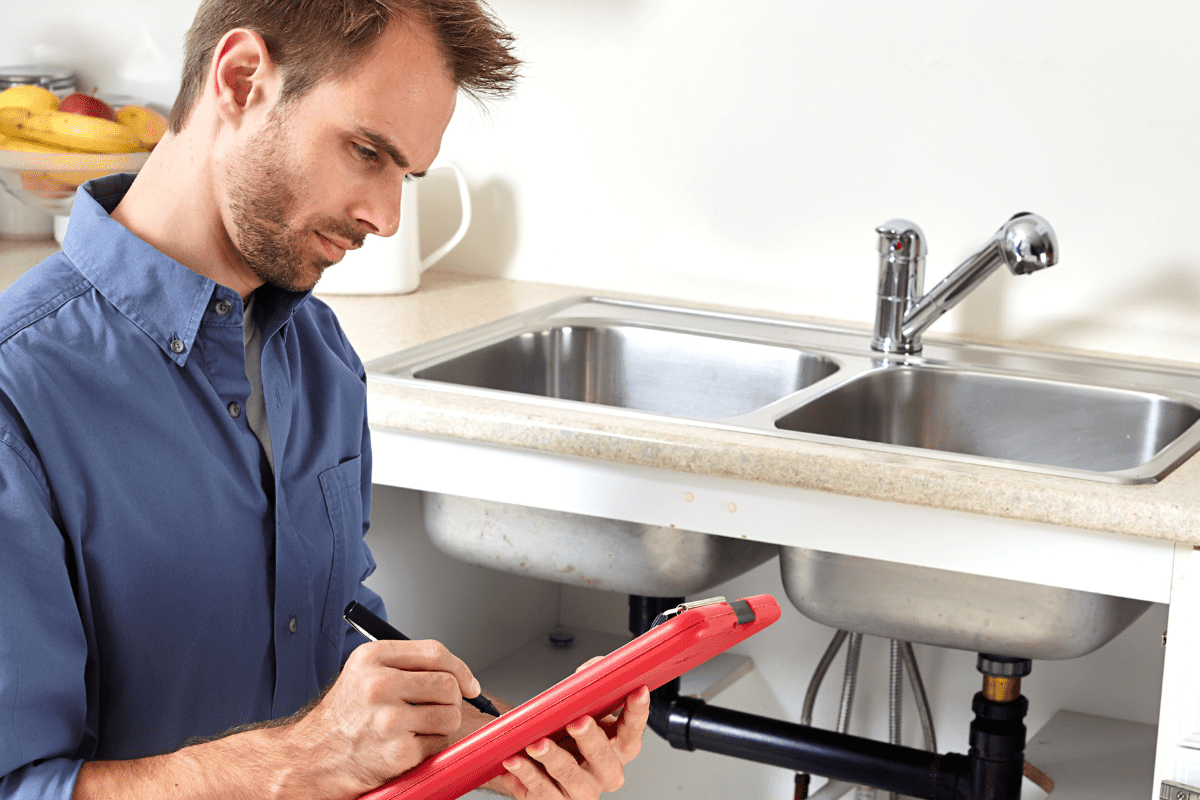 One way to avoid coming home to a plumbing emergency is very easy to do, but many people forget to do it. Before you go on a vacation, remember to turn off the water coming into your home at the main cut-off valve. So, cut the water off at home before leaving on vacation. And also shut the water off at your vacation home before going home, if applicable.
When a leak happens while you are away from home it can cause some significant water damage. From a leaky water heater to a pinhole water line leak in the wall, leaks that continue unaddressed will turn into a flood.
Help your friends, family, and neighbors find a good plumber when you find one. Everybody will need plumbing services someday. So, when you give recommendations to people whom you know. Asking a friend or a neighbor is usually more trustworthy than picking a random plumber online. That is why it is such a help to others when you let them know when you find a competent plumber. Otherwise, they could be left without quality plumbing services and have much bigger problems down the road.
Emergency Water Heater Repair
Suppose you have no hot water coming from your faucets. That is an emergency, especially for families with children. The opposite, extremely hot, scalding water, is also a critical problem. Other reasons for water heater emergencies are having too much pressure in the water heater tank and water leaking around the base of the water heater. Frozen pipes and burst pipes can also be an emergency.
We are Atlanta's plumbing company that can repair or replace your water heater or tankless water heater the day you call in most cases.
In order to work properly, the tank water heater in your home needs to have regular flushing to its plumbing. There is usually a valve at the bottom of the water heater where a hose can be attached. Connect a hose to this valve and open it up all the way to flush deposits and scale out of the system.
Make sure that the temperature of your home's water heater is not above 120F. On older water heaters, be sure it is not above medium settings. When temperatures get higher than 120, scalding can occur. Also, having settings above 120F tends to use more energy than lower temperatures do.
Plumbing Repair Services From A Local Plumber Near Me Atlanta
Sewer Line Repair Plumber
To help you with a leaky water line, you should hire a plumber. A leak in a water line can be a problem because it could lead to a flood. The best way to fix this problem is to hire a qualified local plumber who has experience with leak detection and water line repair.
Atlanta plumbers at Morningside Plumbing specialize in water line repair and sewer line repair. We use the most innovative and high-tech equipment and machinery for the job as well. Not only does this enable us to work quickly, but it also lets us do it in a less invasive way.
So, that is why Morningside Plumbing is the most recommended plumber for trenchless sewer repair. That is a no-dig technique that leaves your yard intact! We are the local plumber near me for all your sewer and water line repair and replacement jobs.
Trenchless sewer line repair lets you avoid the embarrassment and inconvenience of coming home to an awful muddy pit of a yard. The trenchless technique is also fast. In addition, with minimal digging, trenchless sewer repair is safer than trenching options. 
Sewer line leaks, sewer clogs, blockages, backups, and other sewer line issues can be a plumbing emergency. Luckily, our trenchless sewer repair solutions can correct minor sewer line cracks to damaged, distorted sewer lines with extensive material loss. Also, this method works on any sewer line material. Because trenchless sewer replacement installs long-lasting, durable piping, it cuts future costs. Your new sewer line has a 50 to 100-year life expectancy.
Plumbing and Drain Cleaning
Certain things shouldn't go into your plumbing system. By knowing what you can and cannot flush down the toilet or throw into the sink, you can save yourself from a costly repair or disaster. A plumber can usually get your plumbing back into working condition but why not avoid the problems?
Avoid pouring grease or oil down your kitchen sink drain. Grease and oil can build up in your pipes and cause a backup. If there is a place to recycle it near your home, instead, wait for the grease or oil to cool and solidify and either throw it away or see.
Make sure to pour a gallon or two of water into drains that are used infrequently. Can also fill the trap and make sure that unpleasant odors don't enter your home, even though not only does this make sure that they are clear when you need them. Doing this periodically will also help you to catch problems before they become serious.
Unclog drains with ease. Try using a plunger and hot water to unclog the drains. Your clog may simply be a build-up of hair and debris. If this does not work you may have to clear the drain with a snake. Feed the snake into the drain line as far as it will go. Turn the crank gently, which will help to loosen the clog. If the clog has been removed, remove the snake, and run water down the drain to see. You may have to use the snake a couple of times before the clog is clear.
We can also clean drains for you. Our drain cleaning services are fast and affordable. Stay away from drain cleaners. It is possible that your pipes may be damaged with the wrong type of cleaner. Choose a brand known for protecting pipes. Certain chemicals can kill bacteria that are important in your pipes, or even be poisonous.
Once a month, pour equal parts of baking soda followed by vinegar down your bathtub drain. Plug the opening or cover it with a cloth while the chemical reaction takes place. Pause a few minutes, and then follow the mixture with boiling water. By following this tip, you should be able to clear all the soap scum, hair, and other grime out of your pipes.
Call Atlanta Plumbers Near Me
As you can see, a plumbing emergency is not so scary when you know what to do. Follow the tips you read here the next time you have a problem with your plumbing, and soon your problem will be solved, all without having to stress out too much. Learn more about our services here.
If you are not a plumber, you cannot solve a plumbing problem in most cases. However, you are doing yourself a service by following the tips you just read about getting rid of plumbing Atlanta problems before they start.
Luckily, Morningside Plumbing can do it all. Plumbing repair services include drain cleaning services and emergency water heater services. We are the trusted plumbers for all your residential plumbing needs – Call us now! (404) 984 2090! Schedule an appointment for a repair today.