Midtown Atlanta plumbing company, Morningside Plumbing, is the top neighborhood plumber. For over five decades, we proudly service  customers in the heart of Midtown, Ansley Park, Atlantic Station, Georgia Tech and Technology Square Home Park, Loring Heights, and Sherwood Forest.
Of course we also love our customers on the Westside in West Midtown, Berkeley Park, Blandtown, Western Home Park, Knight Park/Howell Station, and Marietta Street Artery. And our service area also extends out to Virginia Highland, Morningside/Lenox Park, Druid Hills, Poncey Highland, and Downtown. Please, call us if you live in are around these communities.
Morningside Plumbing Services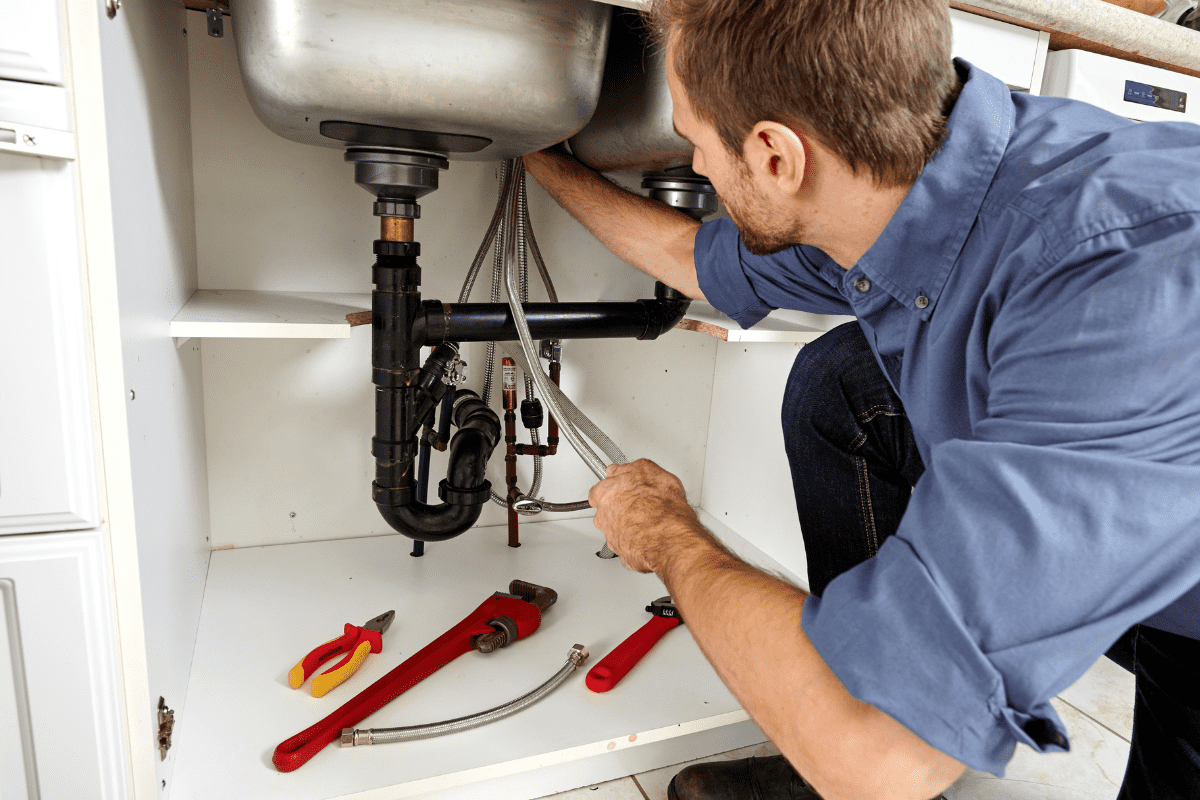 When you work with us, you can expect attentive customer service and a prompt on-time arrival. You will get clear explanations of problems and potential solutions before you make any decisions. Also, we provide honest, direct communication at every step of the way, along with clear estimates, concise invoices, and accurate records. Plumbing issues are not so bad when you call our friendly staff and hire our knowledgeable technicians.
You can always save money by combining plumbing services during an appointment. We are happy to repair all your plumbing problems in one visit if it is possible. And our plumbing pros will never pressure you to do unnecessary repairs. However, we often find plumbing issues that go unnoticed.
So, we can do a complete home plumbing assessment upon request for your peace of mind. We pride ourselves on extraordinary service using the best tools in the industry. We are happy to bring that excellence to you.
Midtown Water Heater Repair Services
When your water heater leaks or stops heating water, contact us. We have professional plumbing experts for your water heater installation, water heater repair, and replacement needs. So, please understand that no matter what kind of water heater you have Morningside Plumbing can service it. That goes any tankless or storage-tank water heater. Our plumbing specialists are Atlanta water heater installation experts. We will install your new tankless heater quickly and easily. Get a new or replacement hot water heater the same day when possible. An experienced plumber will come to your Atlanta home. Contact us now to schedule an appointment for service. Please, call us at (404) 984 2090.
Atlanta Faucet Repair Services
Garbage Disposal Repair Services
Sink Drain Repair Services
Toilet Repair Service
Clogged Drain Repair Services
Leak Repair Service
Sewer Line Repair
Sump Pump Repair Services
Plumbing Pipe Repair Service
Shower Drain Repair Services
Bathtub Plumbing Fixture Repair Services
Atlanta Emergency Plumbing Repair
Call Us For Plumbing Solutions in Midtown Atlanta
People search for a plumber near me Midtown Atlanta to repair water line leaks all the time. But which plumbing business is the best for water line installation, replacement, and repair services? We are the top plumbing company for sewer line repair. Our trenchless sewer line repair services are not invasive. That means we do not dig up or trench your whole Midtown yard when you need sewer line services. And you save thousands of dollars because we leave your landscaping intact, so you do not need to repair or replace it.
Can you avoid calling a 24-hour plumber in Atlanta? Yes. There are things you can do to prevent plumbing emergencies. However, some plumbing emergencies are unavoidable. In these cases, do not hesitate to call us right away.
One of the best ways to prevent an after-hours call to a plumber is to take good care of your plumbing system. Regular maintenance is your plumbing system's best friend.  Here are a few more tips to help you avoid needing emergency plumbing services:
Repair plumbing leaks as soon as possible. Do not ignore them. When you have slow draining sinks or tubs. do not use chemical drain cleaners. Drain cleaners are dangerous. And they can harm you, your pets, and you pipes. Keep your water heater sediment-free. Only flush toilet paper down the toilet.
Atlanta Home Plumbing Installation Service
In Atlanta, plumbing installation services need to be right the first time. And that is why we pay attention to every detail of each plumbing installation. So, when you need any home plumbing installation services, rely on our plumbers.
Installation services include bathroom plumbing, kitchen plumbing, line, and plumbing system installation. Our Atlanta plumbers provide septic tank installation, septic tank repair, septic tank replacement, and other septic related services.
Call For Services
Please, call us when you have a plumbing emergency. We are the local Atlanta plumbing company that wants to be your new neighborhood plumber. Call Now! (404) 984 2090 Request A Quote