The sewer jetter services Atlanta uses most is from Morningside Plumbing. We are the premier plumbing company that is known for the most affordable sewer repair. 
Our trenchless methods are only available from a few plumbers in the area, That is because what we do involves specialized machinery. we have the best tools, trucks, and equipment to get it done. 
A sewer jetter is a machine that shoots pressurized water down into plumbing pipes, rather than using chemicals that can cause corrosion and damage the inside of your pipes, hydro jetting harnesses the power of high-pressure water to clean out even the most stubborn clogs efficiently and safely. Lean everything you need to know about hydro jetting service here.
What To Expect From Hydro Sewer Jetting Services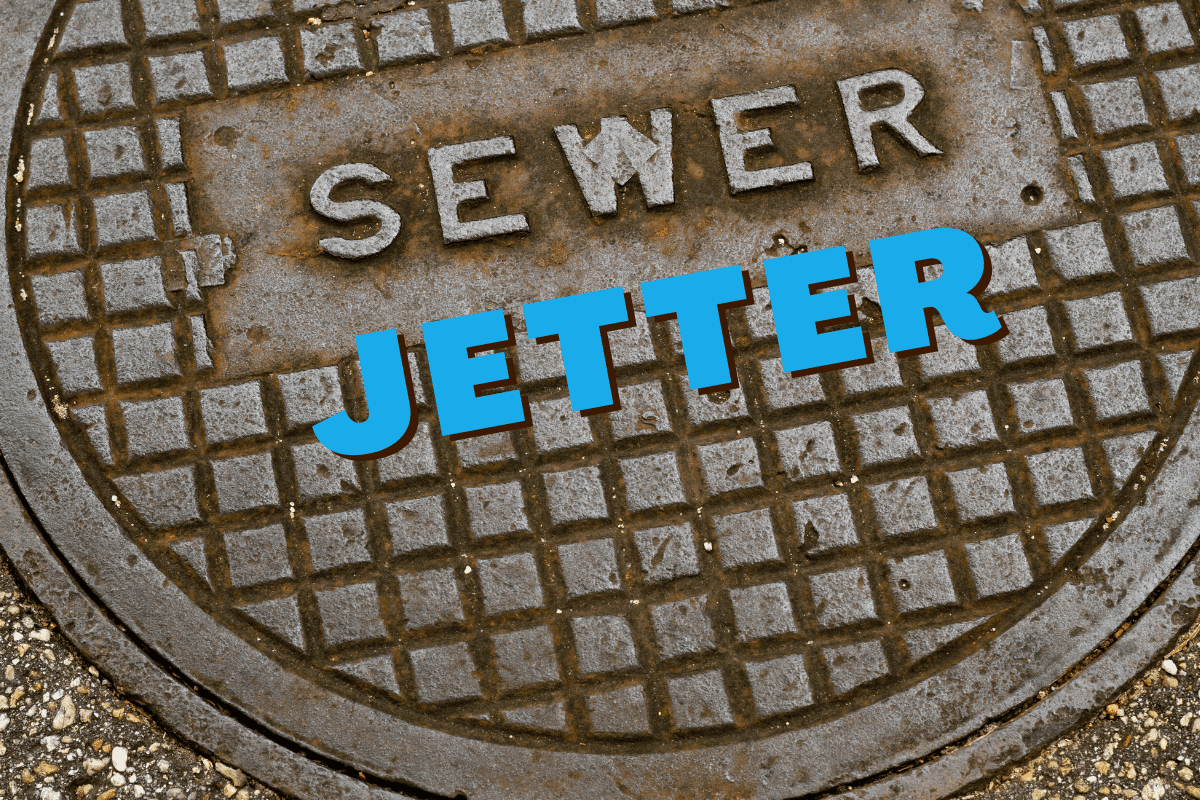 Does hydro jetting solve plumbing problems like clogged pipes? Yes.  A sewer jetter is one of the most effective ways to remove deep-down clogs. There are different types of hydro jetters, including hot and cold. These two kinds of hydro jetters can clear-up clogs quickly and without causing damage to pipes. 
And hydro jetting can occur different pressure levels. So our plumbers adjust the water pressure (PSI) according to the clogs present. That ensures the safety and best cleaning power. In addition, we use various hoses and nozzles to clean every inch of your plumbing system.
Still, the stream water has enough force to remove flesh and easily injure a person. So, hiring professional plumbers to work this equipment for you is essential. 
Remember, you cannot run one for a DIY project because the tool involves dangerously high-water pressure levels. The pressurized stream forces existing clogs and debris down the lines. However, it is a fast way for a plumber to dislodge clogs and keep clear pipes for you.
Atlanta Hydro Jetting Services For Clogged Drains
A professional will determine whether a hydro jetter is suitable for your plumbing system. Hydro jetting service clears clogs lodged in pipes that go to the sewer line. Before a plumber can repair a sewer blockage, the professional may use a sewer camera to inspect the line. Once the plumber completes a video inspection, they may use hydro jetting to flush the line. Flushing continues until the line is clear. Multiple clogs may need more work to clear before the plumbing system works as it should.
Hydro Plumbing Pipe Cleaning and Clog Service
The hydro cleaning machine can clean clogs quickly and effectively without reaching down the pipe. However, a mechanical drill, auger, plumbing snake, or similar tool must reach down the line. So, clearing clogs with an mechanical tool or device can be challenging if the clogs are far down the pipes.
However, cable plumbing snakes are effective in removing clogs, while hydro jetting is effective in eliminating stubborn build-up. Jetters are also minimally invasive and not likely to damage pipes, making them a quick and easy way to clean up recurring clogs.
When to Avoid Using Hydro Jetting
Hydro jetting service may not be the best solution if your pipes have significant leaks. Hydro jetting can worsen leaking pipes, even if it cleans the pipes. However, this also depends on the leak type and its significance. For example, a plumber can use a hydro jetter to clear up the clogs if there is a minor leak. Still, you will need to address the leaky pipe once the clogs are gone.
If tree roots are causing your sewer to clog, hydro jotting services are not the best way to go. Some clogs are due to debris inside the pipes, which is acceptable to remove with a hydro jetting. But when clogs are tree roots coming from outside the line, it is better not to use a jetter. It may clear some of the tree roots, but it cannot repair the actual problem, which is the tree's location.
Do you put a lot of grease and oil down your kitchen sink drain or garbage disposal? Sometimes fats may form a more significant clog; it depends on how much solidified oil is in the pipe. A mechanical tool may be better for removing the worst drain and pipe clogs. For example, when you have a lot of hardened material, the plumber must break up inside the line.
Suppose you have a physical blockage in your pipes. In that case, A mechanical auger will remove items from the lines. In contrast, hydro jetting services will only push the blockage further down. Pulling it out may be more effective if the technician must clear several clogs and the debris and material to remove are significant.
Water Jetting Keeps Plumbing At Its Best
If you face clogged drains on your property, hydro jetting services can be an effective way to clean them out. First, please get a professional sewer inspection. That will typically be a video inspection.
Drain cleaning is a terrific way to maintain your residential plumbing system. When you invest in a hydro jetting service, you will have better performing plumbing. It is one of the best ways to avoid a plumbing emergency. Contact our team of experts at Morningside Plumbing now to take care of your plumbing.
Sewer jetting and hydro jetting pipe cleaning are not all we do. We also supply plumbing camera inspection, drain cleaning, pipe repair, trenchless pipe repair, water heater repair, and other plumbing services. 
Learn More About Sewer Line Repair and Sewer Line Replacement Services
The Sewer Line Guide
What Does A Sewer Backup Mean? Is It An Emergency?
How Can I Avoid Sewer Line Replacement? 
Do I Have Roots In My Old Sewer Lines?
Sewer Camera Inspection Service
Sewer Cleaning, Do You Need To Remove Blockages?
Trenchless Sewer Repair, You Can Avoid Digging Up Your Yard
Sewer Jetter, Is This Your Best Solution?
Learn More About Hydrovac Sewer Repair Service
Sewer Line Replacement Costs, How Much Will It Cost?
Hydro Jetting Service Atlanta, GA
Hydro jetting service is an environmentally friendly way to deep clean severely clogged pipes. It works weekly on storm drains, sewers, pipes, and lines. Oil, grease, dirt, sand, mineral scale build-up, and other debris becomes caked on the interior wall of your pipes. The result is clogged drains, clogged pipes, and sewer blockages.
When you need drain cleaning services near me, contact Morningside Plumbing at (404) 984 2090. Our skilled plumbers can clean your plumbing with powerful jetting services. Homeowners with severely clogged pipes and commercial businesses like restaurants can benefit from hydro jet drain cleaning. The process is not messy, and it is quick. It is safe for all plumbing. There are no chemicals, so it is safe for humans and pets.
Contact Us For Drain Cleaning Services
Hydro jet services suit residential plumbing systems with frequent drain clogging problems. Especially if a cable plumbing snake cannot clear the clogs in your pipes, so if you experience clogged kitchen sinks, laundry backups, or bathroom plumbing clogs, we can help you. Our hydro jetting services are excellent for slow-draining toilets and noticeable sewage odors. In addition, if you see water backing up in other drains after flushing your toilet, you need drain cleaning services.
Try hydro jetting! Call us at (404) 984 2090 with problem drains to see if our hydro jetting drain cleaning services are right for you. We also offer septic services, pipe repair, sewer camera, trenchless pipe lining, trenchless sewer repair, and hydrovac line repair.