What a difference the right Atlanta plumbing company can make for your home's plumbing system, especially when you may need a total home re-pipe.
The older your house is, the greater the chance you will need to keep a dependable Atlanta plumbing company on speed dial. Aging pipes can cause big problems and inconveniences for you and your family. Rusty water, leaky water lines, and even lead poisoning can be the result when you have older pipes.
Replacing aged water lines can reduce foul odors in your water. It could even get rid of that clanking noise you hear periodically in the basement. The good news is that one process can resolve all these problems and more: a total home re-pipe.
What to Expect from a Home Re-Pipe
Does the thought of replacing all of your home's water lines terrify you? Most people think replacing a house's pipes is a massive project…and it can be if you have a massive house. But for the average three-bedroom, two-bath home, an experienced plumber can knock it out in just a few days.
In the end, the hassle will be worth it. When you have cleaner water and the right pressure, you will enjoy an immediate return on investment. Having 21st-century water lines will improve your family's comfort level right away.
If you think it might be time to get your home re-piped, you're going to need an Atlanta plumbing company you can trust. Re-piping a whole house is a major decision. You don't want just any old handyman ripping out your plumbing. But how can you tell which companies are trustworthy? Keep reading for our pro tips for finding the right Atlanta plumbing company to handle your re-pipe project.
Ask for Their Basic Plumbing Qualifications
Here's what you should look for in a plumber:
Most states, including Georgia, require those who provide plumbing services to have a plumbing license. Ask your prospective plumber for their license number and check its validity with your state.

Another important qualification for a reliable plumber is insurance. Verify that your prospective plumber is fully insured. This policy will protect both you and the plumber should personal injury or property damage occur during your plumbing project.

The third important document to ask for is a surety bond. The bond covers costs for the client, such as additional repairs or damages caused by the plumber.

Choose a Plumber with Adequate Experience
Five years of experience in the plumbing industry is a good basic expectation. New plumbers will charge you less, but they will not have the work experience you need. Paying a little more for a seasoned pro will be worth it. Beware of service providers who don't want to share this information with you. Don't trust someone who has something to hide about their level plumbing expertise.
Request Re-Piping References
Just because someone has a plumber's license doesn't mean they have re-piped a house before. Ask your prospective plumber for references that can speak to their experience with this specific project type. You don't want your house to be their first ever re-pipe project. It's an extensive and potentially complicated process. Shoddy materials and corner-cutting could create all kinds of problems for you.
Verify You Will Get What You Want
Make sure the plumber works with the types of materials you want to be installed in your house. The latest in plumbing lines is PEX (cross-linked polyethylene) pipes, which are semi-flexible and look similar to plastic. PEX pipes are a long-lasting option for your plumbing system. They don't allow minerals to build up, and they don't burst under cold conditions. PEX pipes are also a more affordable option versus copper pipes. It's worth asking if your prospective plumber is willing to install PEX pipes in your house. Going with this option could prevent you from ever needing to re-pipe your house again.
Ask Friends and Neighbors for Recommendations
Who do the people you trust count on for their plumbing needs? Asking your colleagues, family members, and friends for advice is always a good idea. You ask for feedback about restaurants and babysitters, right? It only makes sense to do the same thing for household services providers too. It's like getting pre-approval for a great plumber who will likely exceed your expectations.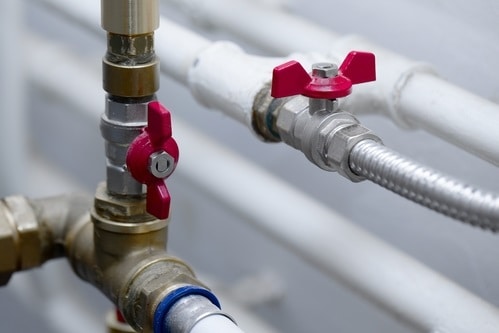 Check Online Review Sites
If your personal contacts can't point you in a good direction, check online review sites like Yelp or Angie's List. These organizations collect feedback from a wide range of consumers and compile it for everyone to use. Look for plumbers with four to five-star reviews. Remember to check for written reviews from clients who had projects similar to yours done by the plumber. Were they satisfied with the results? Would they recommend this plumber to others?
Check with the Better Business Bureau
American consumers have relied on the Better Business Bureau for solid data for nearly a century. If you have any doubts or concerns about a plumber's reputation, search the BBB website for feedback about that service provider. The BBB offers businesses to respond to complaints about their products and services, so look for companies that interact on this platform in a positive manner. Be wary of plumbers with a long list of complaints, or any unresolved complaints.
Gather a Few Detailed, Itemized Estimates
The old adage "the devil is in the details" is painfully true when it comes to plumbing. Don't hire a plumber who gives you a nice, round ballpark estimate for re-piping your house. Your prospective plumbers should conduct a thorough inspection of your pipes and equipment before talking numbers.
Your estimates should list what types of materials the plumber will use and how much of it they think they will need. Fittings, fasteners, and labor should be listed separately with detailed data for your review. While he or she may recommend additional upgrades, such as a new tankless water heater, those decisions are yours to make.
Don't Go with the Lowest Estimate
Well, you might go with the plumber who gives you the lowest estimate but only do so after careful consideration. Does that low estimate only include half the labor listed on the other estimates? That should raise a huge red flag. How does he expect to get the same job done so much faster than everyone else? Sometimes things really are too good to be true.
Another important consideration is a plumber's payment expectations. Some plumbers will ask for a percentage up front and divide the balance over several monthly payments. Make sure your chosen plumber's payment preference will work for your budget.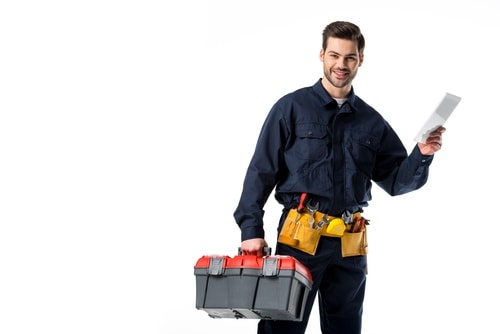 Morningside Plumbing: The Atlanta Plumbing Company Your Neighbors Trust
The Morningside Plumbing crew is full of seasoned veterans of the plumbing industry. Every one of us works hard to complete each job on time, and on budget. We understand that every moment your plumbing system is down creates potential hassles for your family. Our goal is to get your repairs done right the first time, and as quickly as possible. The sooner you get back to your normal routine, the better.
The Wimpey family has owned and operated Morningside Plumbing for over 30 years.
We dedicate ourselves to every client as if they were part of the family, too. Plumbing problems cause stress and hassles for you and your family. Let our family help you get things back on track.
When you are ready to engage a plumber you can trust with your total home re-pipe, click or call 404-873-1881 for the most trusted Atlanta plumbing company.