Water Line Repair In Atlanta Explained
Water line repair in Atlanta is something homeowners often do not know much about. That is until they need one. So, you may be curious about the most common signs that you need a water line repair in Atlanta? Well, you are in the right spot! We will walk you through the most common symptoms of water line issues. As well as explain the repair and replacement process.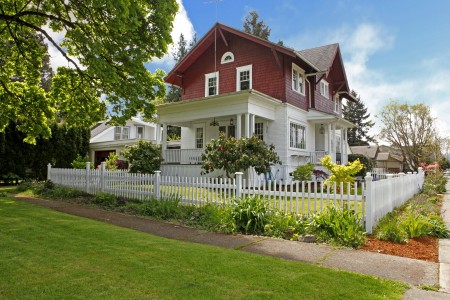 Four Signs You Need Water Line Repair in Atlanta
Atlanta homeowners watch out for the following signs. These signs indicate that a water line repair or water line replacement is needed. Here are the four most common signs that you need water line services.
1. Discolored Water
The color of the water in your home can change due to a variety of factors. These factors include pipe corrosion, sediment in storage-tank water heaters, and water with high metal content. As far as water line problems, discolored water can also result from soil inside your plumbing system. This occurs when water pipes are compromised by root intrusion or other factors. If you notice water color changes, call a plumber, like Morningside Plumbing, to diagnose the issue.
2. Wet Spots In Your Lawn
Wet patches that never seem to dry out on your lawn may indicate a water line leak. However, a property with poor drainage under rainy weather conditions may have wet spots that are not leak related. Once you notice wetness in your yard, check the water pressure. Is the water pressure lower than it once was? If so, the signs point to a possible water leak. Weirdly green robust grass growing in one part of your lawn are often due to a cracked sewer line. If you notice a sulfur smell coming from the greenest area of your yard, that is sewage leaking. Raw sewage contains harmful bacteria and deadly contaminants that cause disease.  You must address a health hazard like this immediately. Whether you have a water line or sewage line leak, either can cause areas of instability, soil movement, large cracks, and fissures. Morningside Plumbing is experienced with water line repair in Atlanta as well as sewer line repair.
3. Lower Water Pressure
If you notice a sudden dip in your water pressure, a damaged water line may be at fault. Check with neighbors to see if they're experiencing similar issues, and then call a plumber to help you get to the root of the problem.
4. Skyrocketing Water Bills
Most people have relatively static water bills from month to month. This is barring seasonal upticks in the summer for lawn watering. So, if you see an unusual increase in your water bill, pay attention. Excessively high water usage, when unexpected, is typically due to a water line leak. A compromised water line will continue to leak when water runs through it. To fix it, you will typically need a water line repair in Atlanta from a reputable plumber.
About The Water Line Repair Process in Atlanta
Video Inspection
Get a professional plumbing company to scope out the size of the problem. Literally, have a plumbing professional perform a video plumbing inspection. Morningside Plumbing can push a tiny, lighted video camera through the depths of your pipes to determine the exact location and nature of the water line issue. A video inspection also allows you to understand the situation at hand better. We recommend video camera line and pipe inspections when line or pipe damage is suspected.
Trenching Is One Option
In most instances, a single section of pipe is all that needs to be repaired or replaced. A couple of techniques exist for replacement, but the most common of these is trenching. When performing a trench-style replacement, the plumber will dig down to the problem, remove the compromised section, and replace it with new. Full access to the entire length of your water line is required. Often extensive excavation is necessary when using a trenching method. This process is invasive and will damage your lawn and anything else that lies above the underground damaged water line. This includes driveways, walkways, patios, trees, bushes, and so on that may be removed.
Ancient Clay Pipes
However, if the line is compromised in more than one place, you may need to opt for a full line replacement. This can be common in older homes throughout Atlanta, especially if the pipes are original. When dealing with aging clay pipes, simple things can cause the line to crumble completely. Yard work, excavation, or even established landscaping like tree roots can compromise the pipe's integrity and render simple repairs impossible.
Trenchless Water Line Repair
Contact Morningside Plumbing to see if your pipe configuration is a good candidate for trenchless water line repair. The trenchless option involves threading the new pipe through the old one, rupturing it, and pushing it out of the way as it goes. This does not require any of the digging necessary in the trenching technique. Your lawn can stay intact with a trenchless or no-dig option. This is something people do not usually associate with water-line replacement. That is why homeowners in Atlanta love our trenchless technique!
Who Can You Trust For Water Line Repair in Atlanta?
At Morningside Plumbing, we are proud to be a locally owned and operated plumbing company. For over 40 years, we have served Atlanta, Midtown, Morningside, Druid Hills, and the surrounding neighborhoods and communities. In that time, our focus on being honest, dependable, and courteous has not changed. We will take care of any plumbing issue you encounter. Other plumbing companies may not have the local experience or knowledge that we do. Our expertise comes from decades of serving the amazing people of Atlanta. We are ready to help you today. If you think you may need a water line repair in Atlanta, do not wait to call us today at (404) 984 2090. Talk to our skilled plumbers about the pros and cons that come with trenching and trenchless techniques. We will help you through the process every step of the way.