This is the biggest problem with residential plumbing companies in Atlanta, according to your neighbors.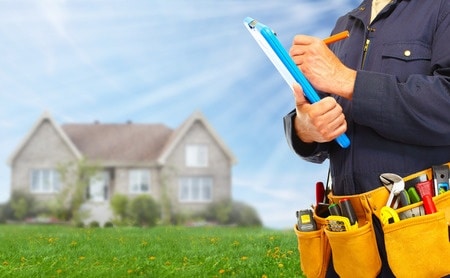 Atlanta's population has hundreds of residential plumbing companies to consider. It can seem almost impossible to select the right one for you. It's common to try several different plumbers before finding one you trust for all your plumbing needs. The process of sorting through your options can be long and frustrating.
When Atlanta's homeowners commit to a plumber, they usually have horror stories about previous workers who didn't meet their basic expectations. Often, the plumber failed to show up for an appointment. Maybe they didn't finish a project. Or, they completed a repair, but their fix didn't resolve the problem. These are just a few of the complaints we tend to hear about Atlanta's plumbers.
But there is one complaint about residential plumbing in Atlanta that stands head and shoulders above the rest. This one shortcoming is so widespread that it's almost epidemic among companies in the plumbing industry. See if you can guess what it is before reading on.
Here's the Number One Complaint with Residential Plumbing in Atlanta
The most common complaint we hear about residential plumbing companies, in general, is that their customer service is of low quality. People want to work with a company that genuinely cares about them. Excellent customer service means empathizing with a client's situation and working hard to resolve their plumbing problems. It seems that the average plumbing company isn't very good at this.
How to Identify Companies with Bad Customer Service
We have all dealt with a store, restaurant, or service provider that left a bad taste in our mouths. A crabby waiter or short-tempered customer service agent will immediately taint our experience at a given business. Everybody has a bad day now and then. But when many customers deliver a series of bad reviews for one business, a pattern reveals itself.
Avoid the Bad Customer Service
The first thing to do when shopping for a residential plumbing company is to ask your friends, family, neighbors, and co-workers for recommendations. Consult with the people you trust to give you solid advice. Ask them how satisfied they were with their plumbers' performance and customer service. Would they use those plumbers again in the future? Why or why not? This input should drive your decision-making process.
But what do you do if your acquaintances don't have any advice about Atlanta-area plumbers? Checking online review sites like Yelp, Google, or Angie's List is an easy way to identify companies with an entrenched culture of poor customer service. Those are the companies you want to avoid.
Focus on the four and five star reviewed service providers. Read the reviews carefully to find out what people liked most when they hired those plumbers. Use that feedback to inform your decision. What matters the most to you? Find the plumbers with reviews that highlight those strengths that match your needs.
Morningside Plumbing: One of Atlanta's Leading Residential Plumbing Companies
Morningside Plumbing believes there is no excuse for poor customer service. That's why our whole team works hard to maintain our strong reputation for outstanding service. Our team members are always happy to answer any questions our clients have about our work. This is your home we are working on, and there are no silly questions! No job is complete without total customer satisfaction.
Let our customer service team put your mind at ease. Finding a good plumber in Atlanta is as simple as making a call to Morningside Plumbing. We look forward to surpassing your customer service expectations. Click or call Morningside at 404-873-1881 to schedule your appointment with the most reliable residential plumbers in Atlanta.