How can you find the help with commercial plumbing in Atlanta?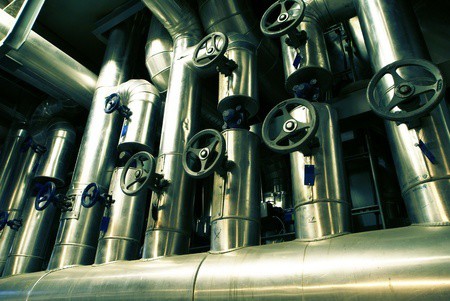 Your search for help with commercial plumbing in Atlanta may be extensive and frustrating. Protecting your commercial real estate investment is worth the added investment of your time and money. Rest assured that the Atlanta area has some reputable commercial plumbers you can count on to provide good service. Here are the qualifications you should look for in plumbers for your Atlanta commercial property.
Technical Certifications
Becoming a master plumber in the state of Georgia is no quick process. Applicants must pass a written exam after at least two years of experience working as a plumber. Most of us achieve this as apprentices working under a master plumber. This on-the-job work experience means that most master plumbers have seen a wide range of issues and situations within and beyond their area of expertise.
Once a person is a licensed master plumber, he or she must complete continuing education hours every year to retain their license. We believe that a plumber is never done learning because our industry's technology continually evolves. Even old dogs learn new tricks in these continuing education courses!
Practical Knowledge
Plumbing experience provides practical knowledge you just can't learn from a book. This experience is where a good plumber becomes a great one. It's where most plumbers attain the base knowledge that carries them throughout their careers. That practical experience is also when a plumber learns to apply existing knowledge to tackle new problems.
There probably isn't a career preparation program in existence that trains people to handle every possible problem or situation. That's what makes apprenticeships so special. Each job presents new challenges and opportunities for trainees. This hands-on experience prepares new plumbers with a level of practical knowledge that only other tradespeople can relate to.
Commercial Plumbing Training and Experience
Many commercial plumbers spend their apprenticeships working under a licensed commercial plumber. That experience gives those professionals a strong basic understanding of commercial plumbing practices, equipment and issues. These are the people you might call to repipe a large property or repair commercial boilers.
Commercial plumbers must also update their professional knowledge with additional training and education. Both residential and commercial plumbing fields are constantly implementing more efficient equipment and longer-lasting materials. However, many of the details of commercial plumbing vary from residential jobs. In other words, you can't trust your commercial plumbing projects to just any plumber.
Strong Customer Service Practices
If the best plumber in the world had no people skills, nobody would hire that person. Nobody wants to deal with a rude, dishonest service provider. Customer service skills are rarely taught during an apprenticeship. It's one of those things that most plumbers can do, but few do it well. Strong customer service practices can be the single factor that catapults a good commercial plumber above his or her competition.
Finding a Commercial Plumber in Atlanta
Lots of plumbers in Atlanta can handle your commercial plumbing projects. Your selection should depend on a plumber's professional qualifications, customer service performance and reputation as a service provider. Look at a few plumbers' online reviews and ratings to get a feel for their business practices. Check with the Better Business Bureau to make sure they are not dealing in shady practices.
For Your Consideration: Morningside Plumbing
Morningside Plumbing's seasoned technicians have 75 years' combined experience in the industry. Our extensive experience is evident through many professional certifications and an A+ rating from the BBB. Your friends and neighbors trust Morningside Plumbing, and we hope you will too.
Ready to get to work with Atlanta's trusted commercial plumbers? Call Morningside Plumbing today at 404-800-7442 to get your free commercial plumbing quote.