Here's how to find the best plumbing company in Atlanta for your home.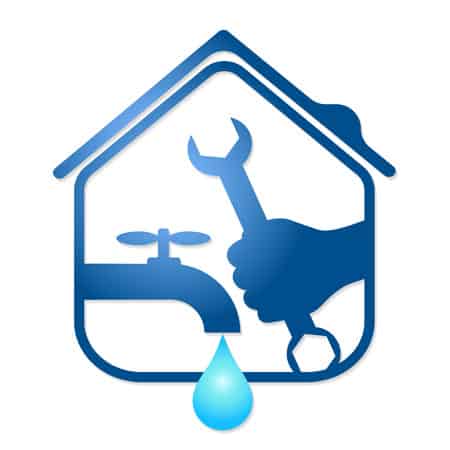 Finding a plumbing company in Atlanta is easy, but not all of them are worth your time and money. When your home is experiencing water issues, everyone in the house suffers. A leaky pipe in the basement can quickly lead to mold and mildew problems. A busted water heater means no hot showers for anyone. When you need a plumbing problem solved, you have no time to lose. Choosing a trustworthy plumbing company is harder than it sounds. There are plenty of shoddy operations in every town that are just out to make a few bucks. They make no commitment to customer service or quality workmanship. So how do you sort through all your options to find the best plumbing company in your area? Here are our five best tips for hiring a professional company in Atlanta.
1: Skip the yellow pages and check out the online review sites.
Apps and websites like Angie's List, Google for Business or Yelp can provide valuable advice from previous plumbing customers. Don't just look at a company's stars or rating; read through some comments to see what people have to say. You may find a helpful review from someone who had the same problem you are currently facing. Their input could help steer you in the right direction toward your solution.
2: Once you have narrowed your search down to a handful of top plumbers in your area, check out their websites.
Look for clear contact information and their physical location. Check out their business hours and whether they offer emergency service during nights and weekends. Browse their service menu to see what services are their specialties. If the website never even mentions the plumbing problem you have, consider that a big red flag.
3: Read up on individual plumbing companies with the Better Business Bureau.
Most reputable businesses will display a BBB badge and their rating right on their website. Otherwise, a quick search on the BBB site will tell you a lot about most companies. This could be the easiest way to identify those fly-by-night plumbers who don't finish projects or otherwise treat their clients poorly.
4: Ask your friends, neighbors, and coworkers who they trust to handle their plumbing issues.
Getting advice from the people you know is always a smart move. You have probably asked your office mates or neighbor friends for restaurant or daycare recommendations – why not do the same in your search for a plumber.
5: Narrow your list down and call for quotes.
With your search down to two or three of the best plumbers you can find, go back to their websites and request your free quotes. Any plumber worth their salt offers new customers no-obligation, no-fee quotes. When those numbers come back, resist the temptation to go with the lowest quote. Look through the numbers to compare timelines and quality of materials. A severely low quote should be another big red flag; where will that plumber cut corners to save that much money?
Morningside Plumbing is the Plumbing Company in Atlanta Your Neighbors Call
Your home is likely to be the biggest investment you will ever make. It's your family's refuge from their stressful lives at work and school. For their comfort and safety, you can't afford to hire a plumber who uses subpar materials or questionable methods. Atlanta's homeowners trust Morningside Plumbing to address their plumbing issues. Our entire team commits itself to complete customer satisfaction on every job site. Our customer care department consists of professionals who care about your family's safety and comfort. And as a new client, you are welcome to request a no-obligation quote from us. Morningside Plumbing looks forward to earning your trust as your preferred plumbing company in Atlanta. Just click or give us a call at 678-726-1408 when you need us.