Are you afraid that you may need plumbing repair leak detection in Atlanta? Call (404) 984 2090. Has your water consumption remained constant, although your most recent water bill was exorbitant?
When You Require Plumbing Leak Detection Atlanta, Call Us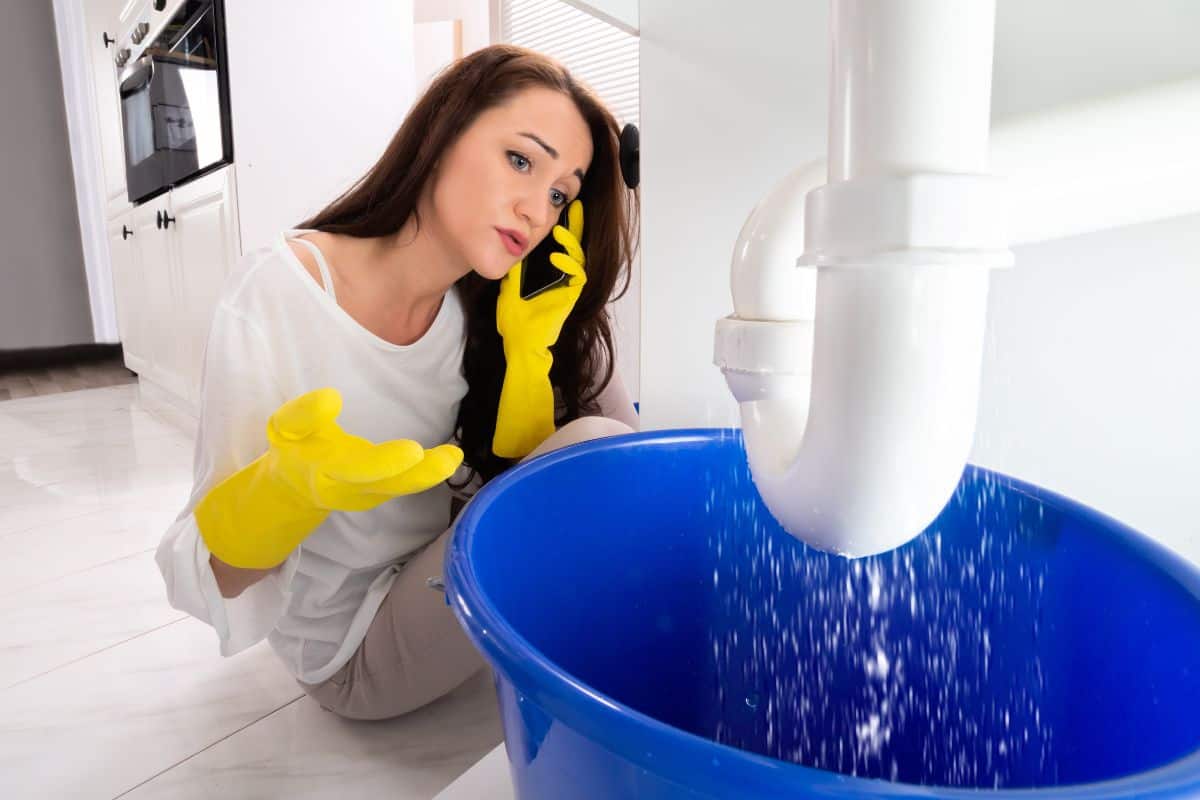 Call Morningside Plumbing for quick, trustworthy, and economical plumbing leak detection in Atlanta. We supply superior home plumbing services in Atlanta, including plumbing leak detection. We can also provide homeowners and business owners with helpful information concerning spotting a plumbing leak. Anyone who uses a sink, toilet, shower, or tub daily might benefit from understanding plumbing leaks. Learning everything you can about leaks will help you detect a leak before it becomes a catastrophe.
Why Is A Plumbing Leak More Than Just Annoying?
Hearing a dripping faucet while trying to sleep is universally irritating. Anyone who has ever had a leaking faucet understands this. What is important is what occurs when the steady dripping stops bothering you. An ignored plumbing leak can cause serious water damage. Just because you no longer notice the dripping faucet does not imply it is no longer dripping. Neglected water leaks often waste hundreds of gallons of water. Look for a plumbing leak when you see a higher-than-normal water bill in Atlanta. You may need Atlanta leak detection, inspection,  and leak repair services to see a reduction in your future water bills.
Plumbing Leaks Waste Water
The United States Environmental Protection Agency (EPA) aims to preserve human health and the environment. The EPA aims to safeguard the environment by supporting water conservation programs. Fix a Leak Week, for example, is an annual program that promotes plumbing leak repair and teaches the public how to use less water. Here are a few amazing statistics about how much water a water leak can quickly consume.
The EPA has released some surprising figures about how much water US households waste yearly.
The typical household's leaks can waste 10,000 gallons of water each year.
10% of households have plumbing leaks that waste 90 gallons or more daily.
A single leaky faucet loses 3,000 gallons of water each year by leaking once per second.
Minor plumbing leaks in US houses lose one trillion gallons of water annually, or one year's worth of water, for 11 million US families.
Where Can You Find Leaks in Atlanta Homes?
Water leaks in Atlanta can cause significant damage at times. These water leaks do more than raise your water bill. You will not realize how urgently you require plumbing leak detection until your first large bill occurs. Atlanta residents should be aware that bothersome leaks can cause hidden damage to their homes. Plumbing lines are found behind walls and between higher levels and lower ceilings. The more prolonged plumbing leaks in Atlanta go unreported, the more water damage occurs. These leaks can cause flooding and mold, mildew, and damage to your walls. In addition, water leaks often cause drywall, rafters, ceiling joists, timber structure, and flooring to deteriorate. When water-logged ceilings collapse suddenly, homeowners may discover leaks.
What About Outside Underground Water Leak Detection?
When leaks hide within your house, soggy ceilings and persistent mold may catch you off guard. However, leaks that require plumbing leak detection in Atlanta can also occur outside. When your plumbing system releases a leak outside, it is usually in a difficult-to-reach location. For example, leaky pipes beneath your front yard or your home are difficult to access and impossible to notice. It is simple to see how leaks hidden below or beneath a slab-built home might go undiscovered for months. Call Morningside Plumbing for quick plumbing leak detection, water line repair, and sewer line replacement to minimize property damage. We offer leak inspection, repair, water leak detection, sewer line repair, and more.
Check for leaky in-ground sprinkler systems, garden hose faucets, and swimming pools outdoors. According to the EPA, "an irrigation system with a leak 1/32nd of an inch in diameter (roughly the thickness of a coin) can lose approximately 6,300 gallons of water every month." These leaks are in addition to those from subsurface water lines and sewage lines. WaterSense | US EPA | Leak Facts
How Do I Know I Need Atlanta Plumbing Repair Service?
Unfortunately, a large water bill is the first sign of an outside leak. Please keep track of how many gallons of water you typically use. Knowing what you use makes it simple to spot an out-of-the-ordinary water bill. Looking at all your water bills is the most acceptable early leak detection method. Make it a routine. Plumbing leak detection in Atlanta may save you hundreds of dollars if caught early .Learn more about how to save water at home here.
Leak Repair Service From Leak Detection Specialists
We are the plumber near me and the leak detection specialists in Atlanta. So, contact us when you need the best leak detector plumbers near me. In addition, call us for water leak detection, leak repair, leak detection water line, and sewer line leak detection. Morningside Plumbing is one call away at (404) 984 2090.