There are a lot of plumbing services in Atlanta. Here are three reasons you know you can trust your local Atlanta area plumber.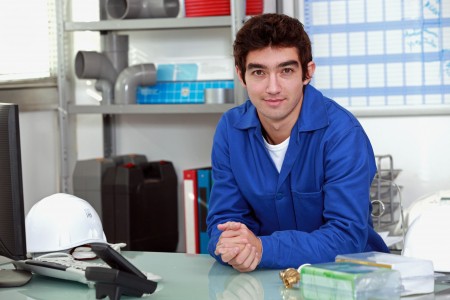 Your plumber walks right into the heart of your home from any of dozens of plumbing services in Atlanta. Into your kitchen, where your family gathers for home-cooked meals and frozen pizzas. Or the bathroom, where…well, it's the bathroom. There are a lot of excellent plumbing services throughout the area, but you need to feel a certain level of trust. Here are three things to always look for before you hire a plumber.
Reason # 1: Atlanta Plumbing Services Can Show You Testimonials
Take a look at the website of the plumber you're thinking of calling. Can you find a link to reviews or testimonials? Click it and read. What do previous customers think of this business? Do the comments increase the likability of the plumbers? Do past customers have good things to say about the company — the ethics, prices, work, personality, the whole nine yards?
You can tell after reading two or three comments what kind of company it is. Look for the plumbing services with professional plumbers and attentive customer service. See if the site owners answer questions promptly or if they ignore you for days.
Testimonials tell you something. For people to stop long enough to offer their opinion, it means they have strong feelings. That goes a long way in opening the door to trust.
Look for testimonials regarding arrival time, the condition of your home upon completion of the project, attitude when facing a problem, and discussion of a payment plan. These are the real-life situations you want to trust your plumber about when they come.
Reason # 2 Atlanta Plumbing Services Will Tell You Who They Are
Read the About page on the plumbing services' website. Look at the company history. Have they been around a long time? If the business has been operating for decades, maybe even longer, through one family, this tells you something. Family-owned companies who survive for generations are doing something right.
Have they stayed in the same location? New locations are not a sign of any problems, but people who have lived and worked in the neighborhood for years develop an attachment. There is a sense of community that builds trust.
Reason # 3 Choose Plumbing Services in Atlanta That Treat You as a Person
When you call, do you speak with a live person? If you leave a message, is it returned? It rarely takes long before you feel like a number, rather than a person who wants to do business. Remember, this company will send people to your home. Knowing there is a real face listening to you goes a long way.
Is the business willing to set an appointment time convenient for you? At Morningside, we have two secretaries who answer our phones and dispatch our workers. Their number one priority is to get you help as soon as we can. You can expect us to come in a hurry.  We'll give you an estimate on the job for free. When we come to assess your problem, we'll look at what needs repair or replacement. We will develop an assessment, in writing, with no charge.
What to Expect When We Arrive
When our employee comes to your home, you can plan on seeing them in our team's work shirt. Every service worker has proper training, licensing, certification and insurance. We stand behind their work and their character. We're proud to say our journeymen and master plumbers will give you their best in customer service.
In June 2012, Psychology Today published an article outlining 10 Behaviors That Demonstrate Trust. We noted, in particular, item #10: "You demonstrate competence as your starting point. You do what you say you can and will do, you do it well, and you enable others along the way." At Morningside Plumbing, we do this every day.
Here's a bonus reason you can trust this Atlanta plumber. Don't miss the Taste of Atlanta coming up October 20-22. Held at Old Fourth Ward Park, this is the city's original food festival at a brand new location. All we can say is you do not want to miss this! Check out more about the Taste of Atlanta here.
Our family has been Morningside Plumbing since the 1980s. Morningside Plumbing serves the Lenox Park, Virginia Highland, Chastain Park, and Ansley Park neighborhoods in Atlanta. We've been doing business here for generations, and you are our neighbors. Click here to find out more about Morningside Plumbing Services in Midtown Atlanta.