The tankless water heater installation Atlanta residents ask about is under one of three circumstances. It is either as a replacement, new installation, or to switch from a traditional tank to a tankless unit. At Morningside Plumbing, deciding to improve your home takes time and starts with research. Therefore, we are happy to educate our customers on conventional and tankless water heater options.
With this information, you will be able to make an informed decision. Choosing the best system for your Atlanta home and household is essential, and our plumbers will help you every step of the way. keep reading for more tankless water heater information you can use.
What are some other names for tankless water heaters?
Tankless Water Heaters are known as instantaneous and on-demand water heaters. A few more names known for tankless units include inline, instant, instant-on, continuous flow, and flash water heaters.
How do tankless water heaters work?
On-demand heaters use ultra-high-powered burners that heat water passing through its heat exchanger. So, once hot water comes out of your faucet, keep the faucet on and hot water flows. There is no tank of hot water to use up and then wait for it to refill and reheat. So, you never really run out of hot water.
Top Benefits Of Atlanta Tankless Hot Water Heaters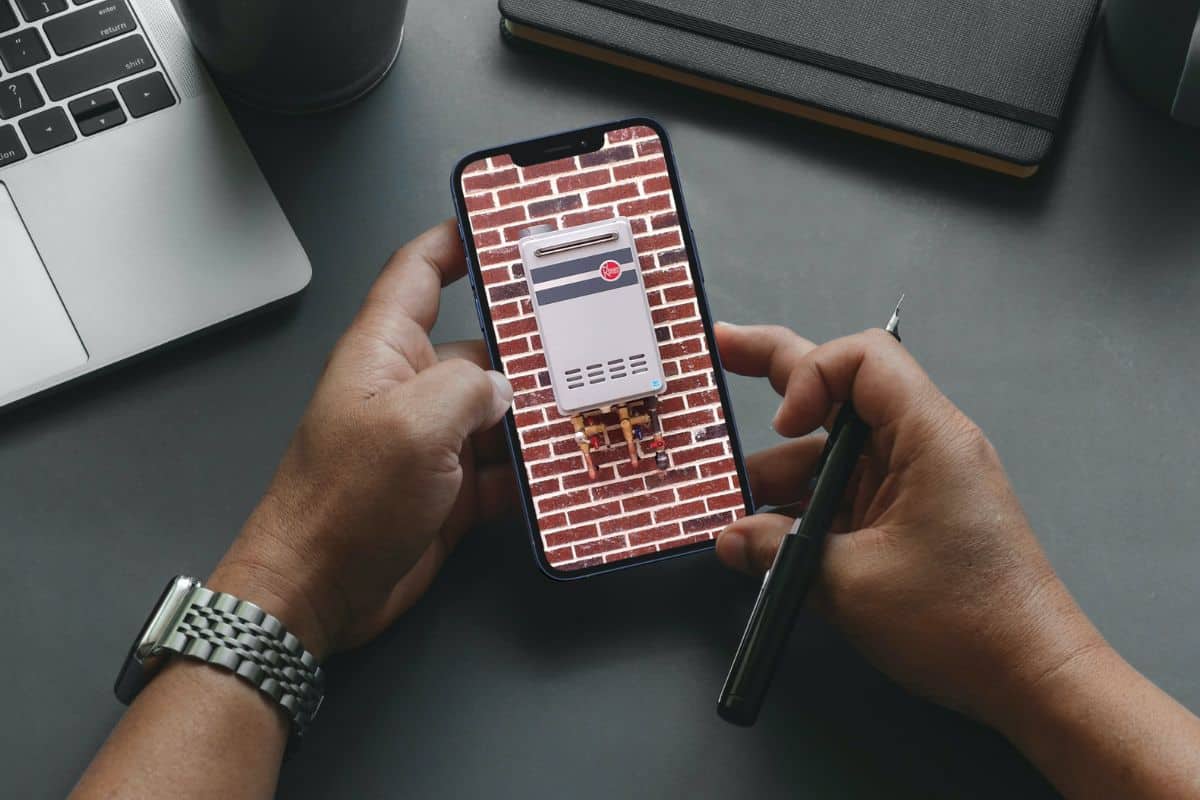 Tankless water heaters do not have tanks and, therefore, cannot hold water. As a result, they deliver hot water another way. Water gets hot quickly as it passes a tankless unit's heating element. That happens when a hot water faucet turns on, or an appliance turns on, a dishwasher, for example. In addition, tankless hot water units only need occasional cleaning and maintenance.
1. Use Less Energy Without The Standby Energy Loss Of  Tank Water Heaters
Tankless water heaters provide various benefits, but energy-saving rewards are the most widely known. That is because most people have heard tankless water heater technology uses less energy than the conventional way of delivering hot water. Conventionally, in traditional tank water heaters, a storage tank of water, once heated, remains hot. Maintaining this hot water takes constant heating and, thereby, constant energy consumption. The standby energy keeps the water tank hot and ready for use.
2. Lower Utility Bills With An On-Demand Hot Water Heater Installation
In addition, tank water heaters suffer standby energy loss when hot water in the tank cools off. The drop in temperature triggers the unit to reheat the water up to a set temperature. The cool-down-reheat process cycles indefinitely because no matter how insulated, water heater tanks cannot retain 100% of the heat. A traditional tank unit must continually heat water. So, with a tankless unit, there is evident and immediate a decrease in energy use and an increase energy savings.
Suppose you are considering upgrading your home water heating system. In that case, a tankless water heater installation should make the top of the list. Tankless water heaters can offer 25% to 50% energy savings. When you do the calculations, that is quite a savings on monthly utility bills.
3. Save Space With The Installation Of A Tankless Water Heater
Tankless water heater installation, Atlanta homeowners, need to know, can be a practical part of a space-saving strategy. That is because tankless water heaters take up very little room – there is no large, cumbersome tank to fit somewhere inside your home. On average, tankless units are 75% to 90% smaller than 30 to 80-gallon conventional tank water heaters.
Want to free up some space in your garage, utility closet, laundry room, or basement? Choosing a tankless system means having more space for storage. If you need more space in your place, replacing a storage-tank model with a tankless unit can reclaim some. In one case, a customer gained the space to add a shower making their half bath a three-quarter after going tankless. The jump in home value covered the cost of the unit upon selling.
4. Tankless Systems Reduce Your Impact On The Environment
As we pointed out above, a tankless system has a lot of benefits. Another reason to love instantaneous water heaters is because they are a green, environmentally friendly choice for your home. Show your love for the planet with a tiny water heating appliance that will not go not a landfill. Tank water heaters are huge and when they die many of them go to landfills where they will sit for thousands of years.
5. Find Places To Hide Your Small Water Heater
But that is not the only space-saving advantage of a tankless water heater. Not only do tankless water heaters take up less space by volume, but they also conserve space in other ways. Unlike tank water heaters with a substantial physical floor footprint, these units do not. So, there is no need to make room for a tankless heater anywhere on the floor. In addition, traditional water heaters installation is limited to indoors only and can require venting to direct fumes outside. However, tankless water heater installation has many more location options. Installations may be inside or outside your home, and nearly anywhere a unit can fit. For example, under sinks, and inside coat closets will work because no venting is necessary.
Tankless Water Heater Installation Answers
Do tankless systems supply endless hot water?
Each unit is primarily restricted by its output, limiting the overall flow rate. Most tankless units put out between two and five gallons of water per minute. However, gas-powered units produce a higher flow rate than their electric-fueled counterparts.
What is the average cost of installing a tankless water heater?
The average cost for tankless installation ranges from about $500 to $3300. Total costs vary depending on the unit type, and installation requirements, needs, and complexity. Of course, installing specialty and large capacity heating systems with parallel units and accessories will add on to the expense of the job.
What is the downside of a tankless water heater?
The only possible downside of a tankless water heater is the initial installation costs. A tankless heater installation will usually cost more than installing a tank water heater. However, the savings in energy costs over time make up for this difference.
Is it cost effective to install a tankless water heater?
Yes, because a tankless water heater lasts about 2.5 times longer than a conventional unit. and considering the energy savings, going tankless costs less per year of operation than traditional tank. Tankless water heater repair services typically will add less to operating expenses than the repair services for a conventional heater.
What is the most common problem with tankless water heaters?
With a tankless water heater, it can be a minute or two before hot water comes out of the faucet. Therefore, the most common complaint is that tankless heaters do not heat water fast enough. The solution to the problem is the addition of a buffer tank or recirculation pump to the plumbing water system.
Atlanta Plumbers For Tankless Water Heater Repair And Installation
We are the professional water heater experts in Atlanta. Our water heater services include water heater repair, water heater replacement, and water heater installation services. Our tankless installers are water heater installation professionals. So, whether you need a heater replacement, repair, or new installation, Morningside Plumbing is the Atlanta plumber for the job. We install and repair gas lines and the electrical tankless hot water units need. Learn more about Rinnai and Navien Premium Condensing Tankless Gas Water Heater models.
Call (404) 984 2090 to contact us to enjoy the comfort and convenience of continuous hot water with our tankless heater installation services. We install both indoor and outdoor models. Our Rheem® high-efficiency condensing tankless gas water heaters are loaded with features to help you save money and reduce water waste. And these ultra-low NOx tankless solutions are up to 96% efficient to reduce energy costs, too. You can call us at ((404) 984 2090 or click to connect online to schedule an appointment with a professional.