If you need a Morningside plumber, do not wait; contact us. Our friendly team of plumbing experts is ready to help you. Contact us at Morningside today at (404) 984 2090. Our service area includes Atlanta and the following regions; Midtown Atlanta, Ansley Park, Avondale, Buckhead, Chastain Park, Decatur, Dunwoody, Druid Hills, Morningside – Lenox Park, Sandy Springs, Vinings, and Virginia Highland.
Get A Free Quote From Morningside Plumbing
Morningside Plumbing wants to make you a happy customer. Contact the best Morningside plumbers today for a free plumbing service quote. Get estimates for tankless water heaters, sewer line replacement, water line replacement, and any other plumbing service.
Morningside Plumbing Services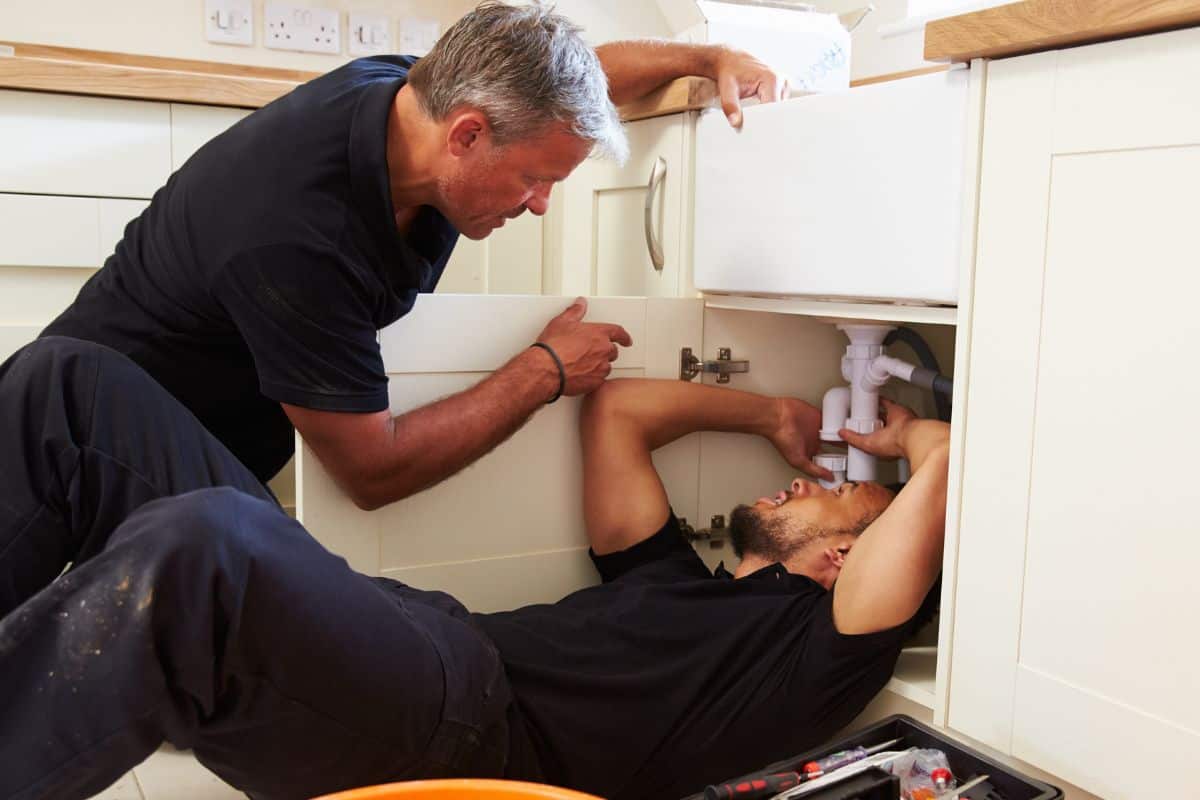 For appliance repairs, you may need a handyperson. But for water line repair, sewer line repair, and drain line repair, contact us, the best Morningside plumbers. Our plumbing services also include sewer line replacement, water line replacement, drainage solutions, gas line replacement, and plumbing repair services. We are the plumber near me to call for emergency plumbing services.
Are you a homeowner in Morningside with DIY plumbing questions? As a local plumber, I often get asked which jobs require a professional versus those you can tackle independently. While replacing a shower head or unclogging a drain are tasks that most homeowners can handle, you should draw the line at water heater repairs or replacements. Even seemingly simple maintenance may require a plumber, and improper DIY work can lead to issues, particularly if you plan to sell your home. So when should you call in a professional?
If the problem is easily accessible and you have the necessary skills and tools, you may be able to save money by handling it yourself. However, suppose you are unsure or the repair is more complex. In that case, it is best to call in a pro to avoid making things worse and potentially incurring a larger bill. If you want joint DIY projects, consider fixing a dripping faucet or replacing a worn washing machine hose. Still, if you are dealing with a leak inside your walls, sewer line problems, or issues with your water heater, it is best to leave it to the professionals. If you require plumbing help in Atlanta, do not hesitate to contact us at Morningside Plumbing for fast and friendly service.
Morningside Plumbers Say DIY May Cost More in The Long-Run
You may have the skills and tools required to complete a job a plumber can do. However, that is unlikely. And trying a water heater repair or water heater replacement is not advisable. Even if it is pretty simple, it may need a plumber. Suppose you can complete your plumbing repair; on the one hand, you may save on the initial repair.
On the other hand, however, plumbing system work often requires certification. Unapproved DIY plumbing repair can become an issue at some point. Say, when you decide to sell your home in Atlanta. If your plumbing repair does not follow the local building code, it will require additional work. Moreover, it might be necessary to have a licensed plumber repair it. With all that in mind, here are some ways to determine whether to call a plumbing pro.
Do-It-Yourself? Or Hire an Atlanta Plumbing Professional for Plumber Repair?
Plumbers bill their time by the hour, in addition to a service call fee for an initial visit and assessment. So, while your final bill may include some materials, it is rare for them to comprise a significant amount if the fix is not too crazy.
Sometimes it can be more cost-effective for you to do it yourself, especially if the problem is somewhere easily accessed (i.e., not behind your walls!).
However, this approach only works if you have a skill set, familiarity, and basic knowledge of the tools you will be using. In some cases, improper installation may do more harm than good, turning a $100 problem fix into a $1,000 repair bill. Hiring a professional helps eliminate this risk and has the added benefit of leveraging professional expertise to troubleshoot anything else happening with your plumbing system. And whatever you do, please know where your water shut-off valve is before starting!
Morningside Plumbers With DIY Tips For 7 Plumbing Problems

Do you have a lot of DIY questions about projects around the house? We can help you sort this out. Over the years, all homes will have a plumbing leak or need a water heater repair. Whether you need drain cleaning or emergency water line repair, our plumbers can answer your questions. Replacing a shower head or unclogging a drain are all things most average homeowners do without a second thought. But where should you draw the line? Well, friends, it depends. Read on for valuable plumbing information you can use.
Here are a few of the projects you may want to tackle on your own. However, feel free to call a pro plumber and have them come out anytime. Also, contact us for fast Atlanta plumber repair. And contact us for a plumber for a quick sewer line and installation water line. Here are some great DIY plumbing tips!
1. Leaking Faucets
Do you need a plumber to repair a faucet?
This task is one of the more accessible plumbing repair projects most homeowners decide to take on. Faucets are readily available at the local hardware store, and many DIY guides and installation instructions are available for people to use.
FRIENDLY PRO PLUMBING REPAIR TIP:
Please pay attention to the configuration setup of your counter; it will help narrow your faucet choice at the store. And this tip can save you the trouble of drilling brand-new holes in your sink.
2. Washing Machine Leaks
Our friendly plumbers explain how to replace an old rubber washing machine hose.
Over time, horses tend to wear out. If one of those suckers ends up bursting, it can flood your floors in no time and cause incalculable damage, especially if you are not home when it happens! To replace a hose, get a new set of burst-proof stockings from the hardware store and follow the installation instructions.
PLUMBING PRO SERVICES TIP:
Turn off the water and unplug the washing machine before you start. Also, have a bucket handy for tossing in the old, water-filled hoses.
3. Drain Clogs And Blocked Traps
A common place for a blockage is the trap area. This area is the basin trap which is located just below the sink. A snake can unclog the trap, but usually, disassembly is necessary to remove the blockage. You must place a bucket or large bowl under the sink and unscrew the trap to remove the blockage. Once you have done this, the system should work.
4. Clogged Sink Drains
A clog in the bathroom sink is a common occurrence in Midtown. A clog will usually occur at the top of the drain. Use a plug adjustment arm to remove the blockage. To do this, remove the spring tab from the adjustment arm. The ball valve from the sink trap then needs to be removed. You will then need to remove the pop-up plug and use the air to remove the debris clogging up the sink.
Homeowners and their families rely heavily on their plumbing system for everyday tasks such as cleaning dishes, laundry, showering, and restroom use. Often, we overlook the importance of proper maintenance until our plumbing system malfunctions. Here are some helpful tips for repairing minor plumbing issues to keep your home running smoothly.
5. Running Toilet Problems
What should you do if your toilet plumbing will not stop running?
When your toilet is continuously running, or you are jiggling the handle to stop, chances are good there is something wrong with the internal basics. Many DIY repair and replacement kits are available at the hardware store, and very few tools are required to complete the job.
Before going to the hardware store, know your toilet's flap and handle system. You will also need the arm measurement or distance from the handle to the flapper.
6. Clogged Toilet Issues
How To Clear A Toilet Clog With A Plunger
A stopped-up toilet is also a common drain problem. A clogged toilet can be annoying, especially if you have one bathroom. So, knowing a few ways to fix a clogged toilet DIY is best. Start the DIY toilet repair process with a plunger.
Blockages that clog toilets are sometimes easy to DIY. In these cases, plunging will clear the clog. You may not know that there are different plungers for different situations.
Cup Plungers Are For Clearing Flat Drains
Cup plungers are the most basic plungers. They are a cup on a short stick. The dome cup creates tight suction on flat drains like the drains of your sinks, showers, and tubs. To plunge a drain, Completely covering any overflow drains helps you plunge more effectively for better suction by doing that.
How To Use Flange Plungers Clear Toilets
To clear toilet clogs quickly, you can use flange plungers. They consist of a rubber cup with a flange and an extension resembling a sleeve. Creating a tight seal between the plunger and the toilet bowl is crucial for effective results.
To clear a toilet blockage with a plunger, start by placing the flange into the toilet bowl and filling the plunger with as much water as possible. Pressing down is essential to create a good seal and remove excess air. Once you have done this, hold the plunger straight up and down, perpendicular to the bowl, and pump it up and down 20-30 times. Ensure the plunger is at least midway under the water for optimal results.
Here are some tips for avoiding messy situations like splashes or overflows using a flange plunger. It is best to have a half-filled bowl to prepare the toilet for plunging. If necessary, you can add or remove water. Start by placing the plunger into the bowl and into the drain at a slight angle to create a seal. Make sure to push in gently to release the air trapped inside the plunger cup. A forceful push can cause unnecessary splashing.
Next, plunge up and down to create movement in the drain. You may need to pump the plunger several times to break the clog. After plunging, test the drainage with a cup of water. If the water drains, you can safely flush the toilet, clean up, and move on. So, after plunging for a few minutes, remove the plunger and check if the clog is gone. Call a local plumber to schedule an appointment if the clog is still there.
Snaking A Toilet Drain
In most cases, a flange plunger can easily break a clog and keep your toilet running smoothly. If the plunger does not work, you must use a snake for the job. The snake will loosen the blockage and help remove it. Pull a section of the snake out to use on the toilet. Use the snake to go down the drain to try and find and loosen the blockage. Using an auger does take some knowledge and experience. And doing it wrong will have consequences. You can easily damage the inside of pipes. With these tips, you can clear a toilet clog easily and without causing any further damage.
7. Low Water Pressure in the Shower
If you have low water pressure when you shower, you can fix it. Low water pressure is never good in the shower, so homeowners who experience this problem can repair it. Unscrew the shower head and then unscrew the spray plate. You will need to place the spray plate in the descaling solution. Leave the answer on for some time, then remove any scale on the shower head. You are ready to replace the shower head and will no longer have low water pressure!
Call A Plumber For These Plumbing Situations
When you have a plumbing issue, what should you do? Customers ask us this question all the time. They want to know when to try DIY and when to call a plumber. Morningside plumbers understand that the answers depend on several factors. Not everyone has the time or skills to DIY a plumbing problem. Others, however, can apply a quick DIY fix for minor problems. Minor issues like a leaky faucet or humming garbage disposal are DIY for some customers.
So, when do you need to call a plumber near me, Atlanta? Here we list some plumbing problems that require professional help to resolve. If you find you are facing these scenarios, be sure and call our plumbers for their services. We are the best in Georgia!
Leak Detection
Trenchless Sewer Line Services
Pinhole Copper Pipe Leaks Inside Walls Or Above Ceilings
Equipment Installation And Maintenance
Burst Pipes
Plugged Sewer Lines And Multiple Stopped Up Drains
Water Line Leaks
Sewer Backups
Water Heater Repair
No Hot Water
Repairing A Sump Pump
Replacing Major Fixtures Such As Showers, Toilets, And Sinks
Pools Of Water Under A Water Heater
Morningside Plumber Reviews
Check some of our 5-star customer reviews. And in this blog post, we feature a few especially encouraging reviews.
Plumbing Service Morningside Residents Recommend Has Quality Plumbing Experts And Excellent Customer Service
Maintaining a plumbing system is crucial to avoid potential issues that lead to costly repairs. So, you must understand how to care for your plumbing. In addition, it is just as important to know how to avoid abusing your pipes.
Taking a proactive approach to plumbing maintenance is the way to prevent problems from occurring in the first place. Regular system maintenance, such as visually checking for leaks, keeping drains clean, and monitoring water pressure, helps maintain a system running efficiently and effectively. Other plumbing maintenance tasks include draining tank water heaters twice a year.
Taking these steps saves time and money in the long run while ensuring their plumbing system is always in good working order. Homeowners and their families rely heavily on their plumbing system for everyday tasks such as cleaning, laundry, showering, and restroom use. Often, we overlook the importance of proper maintenance until our plumbing system malfunctions. Use the helpful tips for repairing minor plumbing issues in this post to keep your home running smoothly.
Remember to look for signs that your plumbing system needs repair. Our water heater repair service is the fix for tank and tankless electric and gas water heaters. And don't hesitate to call in the professionals at Morningside Plumbing if you have plumbing problems of any type. Contact us at (404) 984 2090.