Not all Atlanta plumbing companies offer emergency service. Does yours?
Did you know not all Atlanta plumbing companies offer 24/7 emergency service? What's the point of a plumber who only works during the day? Plumbing emergencies don't wait for business hours to start. Can you count on your plumber to be there for you when you really need help? Will the dispatcher talk you through some crisis management steps while the plumber travels to your house? These are things you need to know about your plumbing company.
Any number of plumbing emergencies could crop up in the middle of the night. Your family doesn't have time for a busted water heater. A clogged toilet could present either a minor inconvenience or a serious health hazard. So it's important to know who you can call, day or night when you need a good plumber. Here is our best advice for sorting through Atlanta plumbing companies that offer 24/7 emergency service.
How Do You Know You Need an Emergency Plumber?
Let's face it: everyone has their own definition of a "plumbing emergency." Everyone also has a plunger at home. So if you have just one toilet in your house and it's clogged, you take the plunger to it. Didn't work? Maybe you make a midnight run to Walmart for a bottle of liquid drain cleaner. If that doesn't do the trick, you need to call an emergency plumber to help. It won't be long before your whole family is facing personal emergencies, so there's no time to waste!
Of course, there are more obvious signs that you have a true emergency on your hands. Anything that causes flooding at your property is grounds for calling a plumber. And that reminds us: make sure everyone in your family knows where your water shutoff valve is, and how to use it. Turning off the valve will stop the flow of water into your basement, minimizing the damage to your house. But you still need to call in an emergency plumber right away to fix whatever is causing the leak.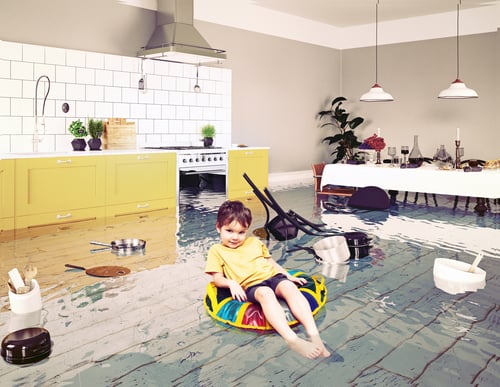 Selecting the Right Atlanta Plumbing Company
Besides around-the-clock emergency service, what should you look for in a quality plumber? The first thing to consider is their professional credentials. Almost all states require plumbers to be licensed, bonded, and insured. Ask any new plumber if you can see all of these documents. If they can't or won't produce these credentials, keep looking. As Marilyn Lewis of Money Talks News says, "Unlicensed and uninsured tradespeople usually charge less. But you're taking a big risk hiring them."
Another thing to consider is their level of experience working in the plumbing field. The licensing process for plumbers does require a great deal of training and job shadowing. But if you have the choice, why wouldn't you go with a plumber who's been working in the business for at least a few years? There is no substitute for a "been there, done that" level of experience.
A third way to find the best emergency plumbers in your area is to ask around for recommendations. Chances are good that some of your neighbors and colleagues have faced plumbing disasters at some point. Ask who they trusted to complete their plumbing repairs. Would they recommend that plumber to you? What was their experience with that company like? Was the bill fair? Would they work with that company again?
If your personal connections don't have any good advice for you, check online review sites. There are tons of them out there, gathering feedback about all kinds of businesses and service providers. Angie's List is a referral site that focuses primarily on services homeowners need, such as plumbers. This can be a great place to start the research portion of your plumber search.
Read C M.'s review of Morningside Plumbing on Yelp
Keep in mind that you need to do your research before disaster strikes. These are not things you should be doing in the middle of the night while your house fills with raw sewage. Add this to your to-do list for the week. It will give you a little peace of mind when your plumbing system does go sideways!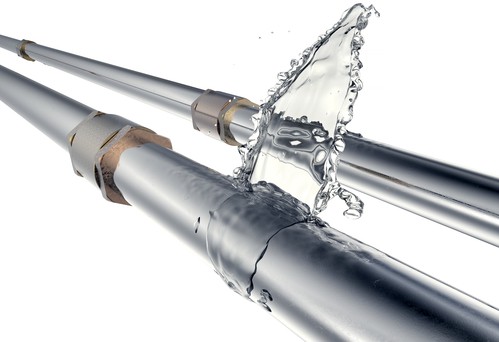 What to Expect When You Call an Emergency Plumbing Company
Calling a plumbing company at 3 am can be nerve-wracking. But when you choose a plumber who's always available, you know that a real person is going to answer whenever you need them. During this initial call, the representative should ask you a series of questions in order to assess your situation. In some scenarios, they might make some suggestions that will get you through the night and then send a plumber over in the morning.
In true emergency cases, the representative will dispatch a plumber to you right away. You will probably receive a call from the plumber as well. He or she will ask you some more questions to get a clearer picture of your plumbing problem. This is also to make sure they have all the parts and equipment they will likely need to get your emergency under control. The third reason for this call is so that you know exactly when to expect the plumber to arrive.
Preparing Your Emergency Plumber Visit
Depending on your situation, there could be a few things you can do to make your emergency plumber's visit go smoothly. If you are able, move the materials away from the emergency site. For example, if there is a water leak in your basement, move furniture or boxes away from the affected pipe. If there is any chance the plumber will need to look under a sink, clear out the cleaning products and recyclables underneath the sink.
You should also gather any manuals or paperwork that could pertain to the plumbing issue. For example, say you had your water heater replaced six months ago and now it has just gushed 50 gallons of hot water all over your basement. That water heater and the installation service your plumber provided should still be under warranty. Find your receipt for the installation so that your plumber knows this visit will not be billed to you.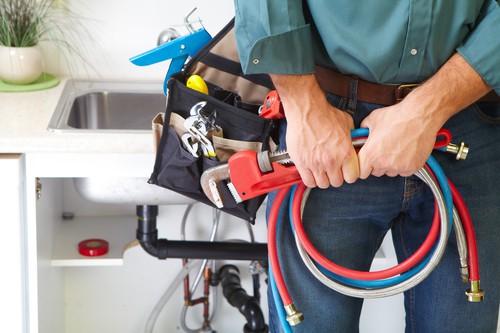 What Happens after the Emergency Is Resolved?
The best plumbing companies will go above and beyond to make sure they did the job right. You should expect them to clean up any materials, pipe trimmings, and tools from the work site. For minor flooding scenarios, they should help you clean up the water and give you tips for drying out your soaked belongings. If the flooding is extensive, ask them to recommend a reputable flood restoration company.
If you have selected a great plumber, expect a follow-up call within a few days of the emergency visit. This is a characteristic of a plumbing company that's truly concerned about their clients' well-being.
Sick of Sifting through Atlanta Plumbing Companies?
Morningside Plumbing has served satisfied Atlanta homeowners for over 50 years. You won't find a plumber in the area more dedicated to their clients. We understand that plumbing emergencies can happen at any time. That's why we always have dispatchers and plumbers ready to help around the clock. We strive to provide the kind of service we would want for our own families: prompt, courteous, and reliable plumbers.
Whether you need a routine inspection or midnight emergency repairs, Morningside will be there to help. Connect with us online now or call 404-873-1881 to schedule an appointment with one of the best Atlanta plumbing companies.