Why is it so hard to find good Atlanta plumbers? Try these tips.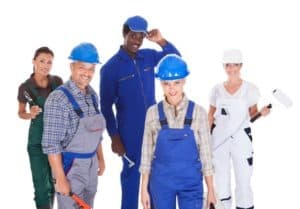 Do you have a tough time finding Atlanta plumbers you can trust? There are tons of possible reasons for this. Maybe you recently moved to town, or your trusty plumber has just retired. Perhaps you're new to home ownership and never needed to call a plumber before. Whatever the reason, there's no reason to despair. At the same time, you should not just pick any old number from the directory.
Not every technician has the qualifications or experience for every type of plumbing job. It's vital to find someone who has the right mix of skills and professional know-how for your particular task. Here are a few tips to help you make sure you choose the right Atlanta plumber for your job.
Search the Internet
If you have no clue where to start, begin with a quick internet search for plumbers in your area. Google offers numerous tools to help connect plumbing companies and their potential clients. You will be able to view business hours, location information, website, and contact details for the majority of plumbers in your town. A cursory review of this data should give you a nice list.
Go With a Local Company
There are lots of national plumbing franchises that could do a decent job with your plumbing project. But choosing a local plumbing company is an excellent way to keep your hard-earned dollars in your community. Dig a little deeper and pick a company that has been in business in your area for several years. It's the safest way to ensure your plumber will still be around when you need to call for a follow-up appointment or additional services.
Seek Advice from Others
We always advise people to ask the ones they trust for advice about service providers. After all, when you want to try something new for dinner, what do you do? You ask your colleagues where they like to go on Friday nights. You ask your neighbors about their favorite burger joints. Why wouldn't you ask those people who they trust to take care of their homes' plumbing systems?
Ask Complete Strangers Who They Trust
Okay, we know that sounds weird. But that's really what you do when you read online reviews. Millions of people seek the advice of other Yelpers when they are checking out new restaurants. But Yelp isn't just for eateries – you can research just about any business type on this handy app. Other sites like Angie's List cater more directly to the home services industry. Sometimes it takes an outside perspective to help folks make their purchasing decisions.
Request References from Past Customers
By now you should have your list of possible plumbers narrowed down to just a handful. This is a good time to reach out directly to those companies and ask for references from some of their past customers. For the best, most pertinent information, ask if they have references from clients who presented problems similar to yours.
Call the References and Ask Specific Questions
It can feel awkward asking a stranger to share their thoughts about a plumber. Start by asking about their plumbing needs at the time of service. Did the plumber solve the problem to the customer's satisfaction? Was the company good about communication? Was the plumber willing to answer questions? Did the client feel the company's billing was fair? Would they have any hesitation to use the same plumber again?
Hire the Right Atlanta Plumber: Morningside Plumbing
For friendly service and reliable quality, Atlanta's homeowners trust Morningside Plumbing. We dedicated the past 50 years to developing strong relationships with your friends and neighbors. If you ask them for advice, they will tell you to choose Morningside. Give us a call at 678-726-1489, and rest assured that you have hired the right Atlanta plumber for your job.