Why is it so hard to find good Atlanta plumbers? Try these plumbing tips.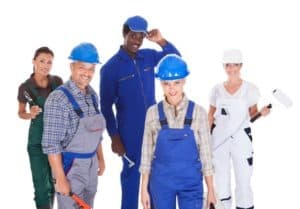 Do you have a tough time finding Atlanta plumbers you can trust? There are tons of possible reasons for this. Maybe you recently moved to town, or your trusty plumber has just retired.
Perhaps you're new to homeownership and never needed to call a plumber before. Whatever the reason, there's no reason to despair. At the same time, you should not just pick any old number from the directory.
Not every technician has the qualifications or experience for every type of plumbing job. It's vital to find someone who has the right mix of skills and professional know-how for your particular task.
Here are a few tips to help you make sure you choose the right Atlanta plumber for your job.
Search the Internet for Atlanta Plumbers Near Me
If you have no clue where to start, begin with a quick internet search for plumbers in your area. Google offers numerous tools to help connect plumbing companies and their potential clients.
You will be able to view business hours, location information, website, and contact details for the majority of plumbers in your town. A cursory review of this data should give you a nice list.
Go With a Local Atlanta Plumbing Service
There are lots of national plumbing franchises that could do a decent job with your plumbing project. But choosing a local plumbing company is an excellent way to keep your hard-earned dollars in your community.
Dig a little deeper and pick a company that has been in business in your area for several years. It's the safest way to ensure your plumber will still be around when you need to call for a follow-up appointment or additional services.
Seek Plumbing Service Recommendations from Others in GA
We always advise people to ask the ones they trust for advice about service providers. After all, when you want to try something new for dinner, what do you do?
You ask your colleagues where they like to go on Friday nights. You ask your neighbors about their favorite burger joints. Why wouldn't you ask those people who they trust to take care of their home's plumbing systems?
Research Online Plumbing Reviews and Responses
Read plumbing company reviews on social media and other places online. Read what customers have to say about their experience with different plumbers. And also check out how the plumbing service responds to their customers.
Request References from Past Customers
By now you should have your list of possible plumbers narrowed down to just a handful. This is a good time to reach out directly to those companies and ask for references from some of their past customers. For the best, most pertinent information, ask if they have references from clients who presented problems similar to yours.
Call the References and Ask Specific Questions
It can feel awkward asking a stranger to share their thoughts about a plumber. Start by asking about their plumbing needs at the time of service. Did the plumber solve the problem to the customer's satisfaction? Was the company good about communication?
Was the plumber willing to answer questions? Did the client feel the company's billing was fair? Would they have any hesitation to use the same plumber again?
The Atlanta Plumber for Water Heater Repair and Water Heater Installation
Please call us immediately with water heater leaks in Atlanta. Our professional plumbers diagnose the origin of the water heater leak and repair it quickly. Morningside Plumbing repairs and service all makes and models of water heaters.
Contact Us for Tankless Water Heater Installation Service
Use less energy with a tankless water heater. Tankless water heaters, known as demand water heaters, use a gas burner or electric element to heat water. As a result, you will have hot water when you need it. Morningside Plumbing has the best Atlanta plumbing professionals to depend on to help determine if a tankless water heater is the best choice for your home.
Leak Detection and Sewer Line Repair Services
We offer leak detection services to locate leaks. And we provide all plumbing repair services. In places experiencing heavy construction, like Atlanta, shifts in the soil can misalign pipes causing sewer lines to fail. We use plumbing video cameras to locate sewer line leaks, broken sewer lines, and cracked pipes.
Hire the Right Atlanta Plumber: Morningside Plumbing
We are a family business in Atlanta. Morningside Plumbing operates with a deep understanding of Atlanta plumbing requirements. Whether you have a pressing plumbing problem or something more standard, we are here to help you when you need us.
We have quick, qualified plumbers. Our reputation for fast, reliable, dependable service is what makes us proud. Drain cleaning sewer repair,  and more is what we do. Atlanta households have called us for plumbers near me for many decades.
For friendly service and reliable quality, Atlanta's homeowners trust Morningside Plumbing. We dedicated the past 50 years to developing strong relationships with your friends and neighbors. If you ask them for advice, they will tell you to choose Morningside Plumbing.
Drain Cleaning Services Clear Drains Fast
Many homeowners and business owners resort to handling clogs with a drain snake, plunger, or chemical cleaner. But these methods have serious drawbacks. Plungers and drain snakes can push blockages further down the line and do not do a complete job of cleaning the drain. Chemical drain cleaners can be harmful to the environment, the pipes, and your health.
At Morningside Plumbing we offer hydro jetting drain cleaning. This drain cleaning method is like pressure washing the inside of your drain. The water jet is powerful enough to get through dried concrete and tree roots. That is why we first inspect your drain line with advanced video technology. Once the drains are determined to be sturdy, pressurized water is blasted against the blockage to safely and thoroughly clean the drain. Call Morningside Plumbing to schedule drain cleaning maintenance services and plumbing equipment service.  Ask us about hydro jet drain cleaning today.
We fix any inside home plumbing system leak or leak outside the home. Our services include sewer line repair and sewer line replacement.  Give us a call at (404) 984 2090, and rest assured that you have hired the right Atlanta plumber for your job. Live operators standing by to help you.