Commercial plumbing services in Atlanta are a major concern for many businesses.
Commercial plumbing services in Atlanta sure aren't just a nice idea for businesses—no matter the size or industry. All businesses require an experienced commercial plumber at some point in time to keep plumbing systems running optimally. Even the average office building needs a specialized plumber's help from time to time.
Restaurants, manufacturers, and hotels all count on commercial plumbers to repair and replace parts of their plumbing systems. Industrial buildings may use massive quantities of water, and all of it has to arrive through steadfast pipes. Every commercial building will eventually need a plumber.
What you may not realize is how much your business depends on your plumber. Plumbing disasters often result in the business closing its doors during the repairs, and any business owner knows closing the doors is bad for business. Lost business hours equates to lost revenue. But keep a trusted plumber on speed dial, and you will have far less to worry about at your commercial building.
Here are some of the situations expert commercial plumbing in Atlanta can handle for you – or even help you to avoid altogether:
Floods
One of the most common reasons anybody calls an emergency plumber is flooding. Burst pipes, a rusted old water heater, or clogged drains can flood a business in no time. If you come upon a flooded area in your business, the first thing to do is turn off the main water supply. Next, call your trusted local commercial plumbing for service right away. Explain the situation as best as you can and request emergency flood service.
After fixing the leak, your plumber should help you remove standing water from the premises. However, you should ask them to refer you to a flood restoration company to avoid mold growth inside your floors and walls.
Remodeling
Any time you want to alter or expand your commercial location's plumbing system, you will need a professional's help. Maybe you have been thinking about upgrading the bathroom to bring it into the 21st century. Or could your commercial kitchen be more efficient with a different layout? Moving toilets, sinks, and dishwashers isn't like moving couches and tables. To reconfigure plumbing-related appliances, you will need to call a commercial plumber in to help.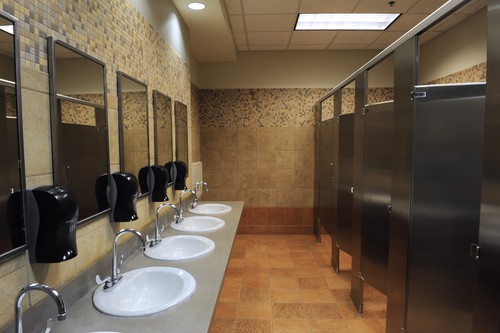 Sewer Line Problems
Nothing can grind a business to a halt like a stinky sewer line issue. Your tenants, employees, and customers do not want to put up with foul odors. At the first sign of a sewer line problem, call your local commercial plumber for emergency help. He or she can quickly diagnose the problem, fix it, and get you back in business. Sometimes that means a simple sewer line cleaning. More intensive problems may call for repairing a portion of the sewer pipe. And in the worst case scenario, your commercial sewer line might need replacing. Whatever the situation is, you should be able to count on your commercial plumber for fast and reliable service.
Water Line Repairs
Commercial water lines are a different breed from residential ones. The water flowing to your business comes in high-pressure water lines. Special care is necessary for repairing these pipes, and not all plumbers can do the job. It's very likely that some of the property surrounding your building will be torn up in order to access the damaged pipe. Make sure you choose a commercial plumber who has experience fixing commercial water lines. Find one who will replace the dirt and grass over the repaired pipe when they finish the repairs.
Toilet Issues
Commercial buildings can be equipped with several different types of toilets, and all kinds of things can go wrong with those toilets. Residential-style toilets contain many plastic parts that can break. They rely on a small tank of water to create a siphon effect, which allows the flush action to work. Commercial toilets don't have tanks; they count on high-pressure water supply lines to push refuse down the drain. Sometimes the flush levers on commercial toilets get stuck, leaving that high-pressure flush running until the water supply is cut off. Regardless of the nature of the toilet trouble, it's a good idea to call for a commercial plumber's help.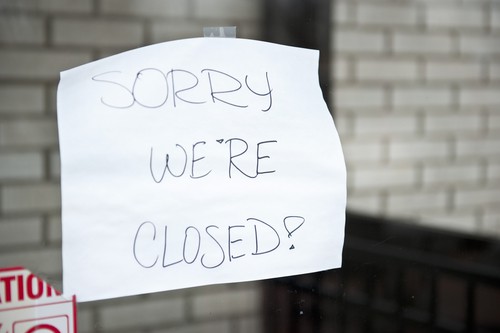 Backflow Preventer Installation or Replacement
Many commercial properties must have backflow preventers in place to protect the public water supply. These devices allow water to flow only one way through a pipe. It's a simple device that keeps dangerous substances from getting into the water supply before they go through the wastewater treatment process. Just like many other devices we count on, backflow preventers can go bad and need replacement.
Is your commercial property required to have a backflow preventer? Here are just a few kinds of businesses that must have backflow preventers installed at their locations:
Medical and dental offices
Nail salons
Restaurants
Funeral homes
Car washes
Food production and processing facilities
Replacing a Water Heater
Just about every commercial property has a water heater, and you can count on needing to replace that water heater at some point. An increasing number of homeowners and commercial property owners are choosing tankless water heaters. Why? They take up less space than traditional water heaters. They are energy efficient.  And they are an excellent choice for most consumers.
The average citizen has no business replacing a water heater themselves, so call your commercial plumber when you are ready to upgrade your water heater. There are too many potential risks involved with trying to DIY this project. The codes and regulations governing these devices are very specific, and for good reason. Get this project done right the first time, by calling your commercial plumber to do it for you.
Routine Inspections and Maintenance
Not enough commercial property owners stick to a good schedule of routine inspections. Seasonal electrical, HVAC, and plumbing inspections are the best way to identify emerging problems and fix them before they create real emergencies.
For example, a commercial plumbing inspection could alert you that your water heater is on its last leg. Or the plumber could notice a slow-moving drain and snake the pipe for you, preventing you from dealing with the hassle later. Annual inspections are also a good time to discuss ways to increase your commercial property's efficiency and minimize utility costs.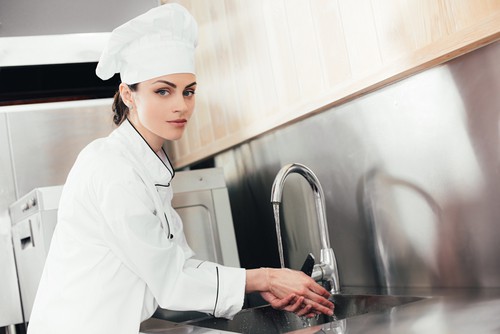 Your Commercial Plumbing Company in Atlanta Is Morningside
For more than 40 years, Morningside Plumbing has faithfully served commercial property owners all over the Atlanta area. Each of our customers is very important to us. That's why we work so hard to make sure we achieve complete customer satisfaction. It's how we work: our job isn't done until you're thrilled with the results. When you ask your friends and colleagues for referrals, we are confident that Morningside Plumbing will come up again and again. We have built a solid reputation as one of the most friendly and reliable plumbers in town.
Morningside plumbers will always go the extra mile to achieve the best results. We will do our best to come equipped with everything we might need to complete your repair or installation. We work hard to stay true to the estimate we give you. Our plumbers are sensitive to the fact that the longer you can't use your plumbing fixtures, the less money you're making. And, we promise to always clean up after ourselves. We believe it's the little things that make the biggest difference.
When you are in need of a reliable plumber in the Atlanta area, we will be ready to step in and help with whatever problem is on hand. Click or call 404-873-1881 for Morningside Plumbing, commercial plumbing services in Atlanta you can count on.