The affordable plumber near me Atlanta residents can count on is Morningside Plumbing. It is ready to repair, replace, and install water heaters, sewer lines, and more. We provide the most advanced plumbing solutions available. Our skilled plumbers have the latest technology and tools to fix your plumbing fast. That is right. Because we have the best tools for the job, we get the job done faster. Why wait? With plumbers near me from Morningside Plumbing, your plumbing repairs, replacements, and installations are fast and affordable.
Atlanta Plumbers Near Me For Affordable Plumbing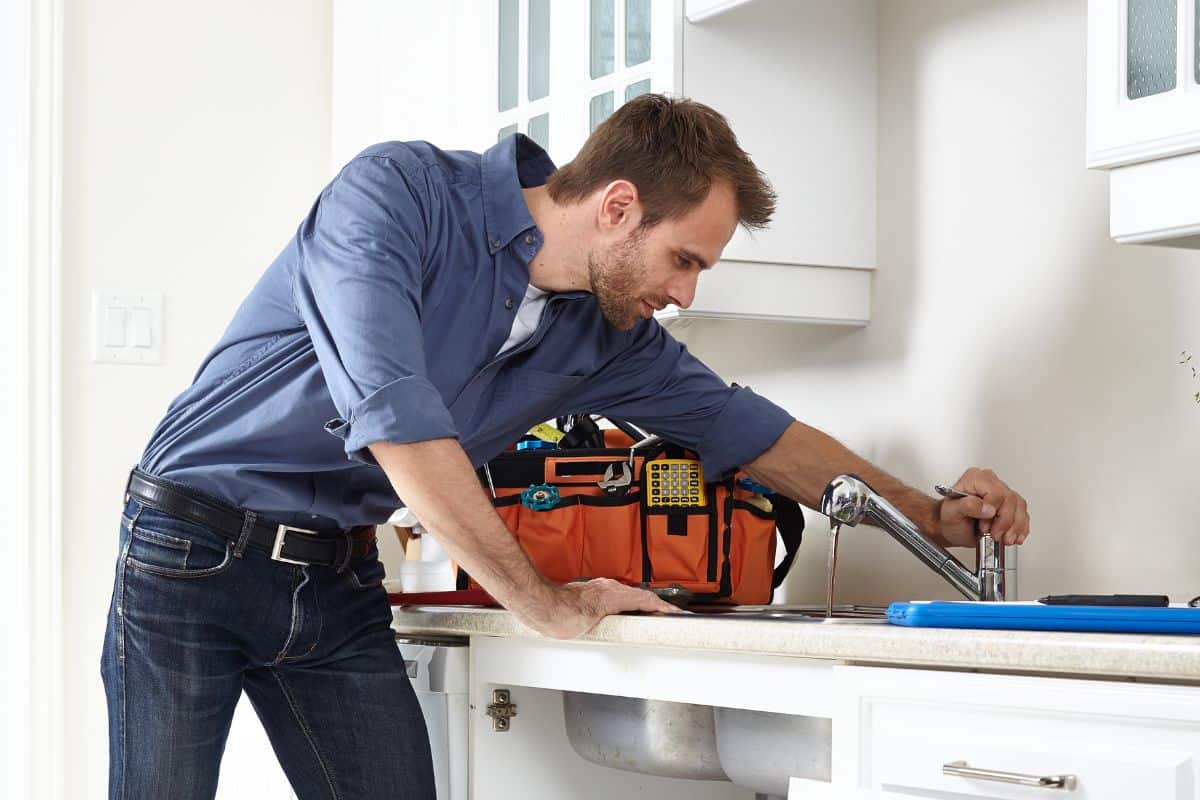 One way to find the best plumbers near me is through reviews. Read the reviews customers leave for plumbers in your area. Morningside Plumbing has a long-standing reputation for quality service. After decades of satisfied customers, we remain the top affordable plumbers near me. Check out our customer reviews.
For superior plumbing, go with the pros at Morningside Plumbing. We offer reliable faucet repair, toilet repair, sewer repair, and more. In addition, water line repair, water heater repair, and sink repair are only one phone call away.
Emergency Plumbing Service
Sometimes plumbing services are something you need at once. There are common plumbing emergencies that Morningside Plumbing handles for Atlanta customers. For example, when you wake up in the middle of the night with a leaking water heater and no hot water. Frozen pipes and burst pipes are also considered an emergency. No running water is a plumbing emergency. It may be due to water line damage. Water dripping from the ceiling is an excellent reason to call an emergency plumber. Ceiling leaks are often due to pinhole leaks in copper pipes. Toilet problems like overflowing toilets and blocked toilets are unsanitary emergencies. However, sewage backups are worse, so pay attention to sewage gas smells in your home. So, watch out for the signs of a plumbing emergency before it is too late.
Water heaters do not last forever. A conventional storage-tank water heater can spring a leak without warning. So, when you may have hot water flooding your home and no hot water, it is time to call a plumber. Suppose you need access to hot water at once and cannot wait. With Morningside Plumbing, there is no need to wait. Emergency plumbing services are available 24/7/365. So, we are at your service whether you need a water heater repair or a tankless water heater installation. Find out if you are ready to upgrade to a tankless water heater.
Plumbing in Atlanta
Atlanta plumbing issues are easy to solve when you call the best plumber near me. Morningside Plumbing is the best Atlanta plumber near me. Our professional plumbers do everything from toilet repair to water heater installation and sewer line replacement. When searching for plumbing services near me, remember that we service Atlanta.
Morningside Plumbing provides HydroVac services for sewer line replacement in Atlanta. It is the quick sewer service that keeps your lawn intact. With our state-of-the-art vac truck, we quickly finish the job. Are you ready for a safer, cleaner sewer line replacement option? We are here to answer questions and give you a quote. Contact us online or call us at 404.984.2092 to learn more about our HydroVac services.
We offer affordable commercial and residential solutions for every plumbing repair need. Our dependable plumbers are ready to serve homes and businesses in Atlanta at any hour of the day or night. When you need emergency plumbing services for a sewer backup or water line leak, rely on Morningside Plumbing. We are the first choice in Atlanta for emergency plumbing services.
Morningside Plumbing Quality Service
We go beyond for our customers. Providing reliable plumbing service to our community is our mission. Morningside Plumbing proudly provides quality, affordable plumbing services in Atlanta, including:
Bathroom Plumbing and Repair
Sump Pump Repair and Replacement
Drain Line Installation, Repair, and Replacement
Gas Line Installation and Repair
General Plumbing Services
Hot Water Heater Installation and Repair
Kitchen Plumbing and Repair
Septic Tank Installation and Repair
Morningside Plumbing is a local, family-owned plumbing company with extensive experience. You can count on us for quick solutions for Atlanta's residential and commercial plumbing needs. Our Atlanta plumbers are plumbing experts who manage everything from water heater repair to trenchless sewer line replacement to drain cleaning. Contact us. Morningside Plumbing is one call away at (404) 984 2090.