Forget the Flood! Money-Saving Advice from a Plumbing Professional in Atlanta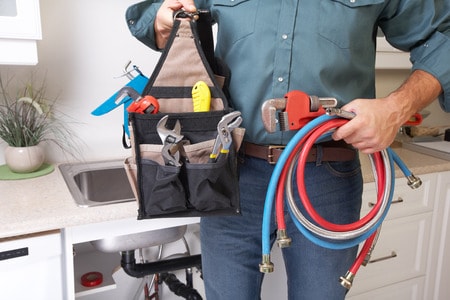 When does a plumbing professional in Atlanta see red when most folks see green? Living in the Morningside area, no doubt the captivating cottages and beguiling bungalows of our neighborhood were a major draw for you as a resident.
We certainly have no shortage of curb appeal. From the ancient trees, tethering our modern society to a simpler time to the alluring architecture of our homes, we have charisma in spades. However, underneath this layer of loveliness lies a host of rusted pipes, errant roots, and impending doom – the likes of which can cost an arm and a leg to remedy…unless you've got a plumbing company you can trust.
We're talking about your home's piping – and some concerns you'll want to pay attention to before they become alarming and expensive. Ignore the need for a repiping job, and you risk a flooded home that costs a small fortune to fix.
Can You Spot the Signs that You Need a Repipe?
These questions serve as signs it's time to get your home repiped sooner than later:
#1: Are your pipes relics from ages gone by?
Pipes don't last forever. Depending on what type of pipes your home has, you've got anywhere from 24 years (PVC) to nearly a century (brass, galvanized steel, cast iron, copper) before they're toast. Hard water deposits, stress, and root invasion can decrease your pipes' life expectancy dramatically.
#2: Are your pipes made of lead or polybutylene?
Forget about age! Pipes fabricated with these substances require your attention immediately. Lead can be harmful to children's development. It is toxic and can leach into the water you consume. Polybutylene was popular in pipe manufacturing from about 1970 – 1990. It's not a particularly strong material and is prone to breakage.
#3: Got leaks?
If one pipe's leaky, the chances are good that others are, too. All your pipes are probably about the same age. That means they're all likely to fail at about the same time. Let the first leak serve as a warning sign of what lies ahead.
#4: Is your water discolored?
Morningside's a colorful neighborhood, but that shouldn't extend to the water coming out of your pipes. Rust is the biggest cause of discolored water, and it's a clear warning sign that your pipes are starting to fail.
#5: How do the pipes in your basement look?
You may not even have to dig to get a good look at your pipes. Take a trip down to your basement to see what's happening. That's where you're most likely to find exposed pipes that are easy to inspect. Look for signs of age, wear and tear. Now, imagine how much worse the pipes are that you can't see.
Is it Time to Get a Total Home Re-pipe?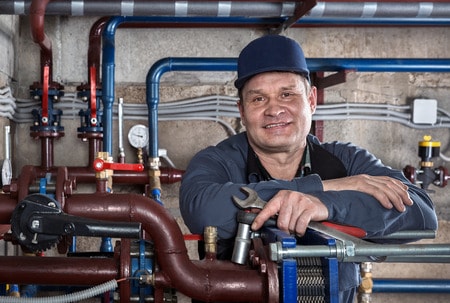 It's not a matter of whether your older home will need a re-pipe. It's a matter of when. Obviously, this is not a cheap plumbing project. It's not one you want to have thrust upon you out of the blue. It's also not one you want to entrust to an amateur or even a professional plumber who's only done a handful of re-pipe projects before.
There's a good reason Morningside Plumbing is the team your neighbors call again and again. We've been working in mid-town Atlanta for so long that it's as if we can see through the walls – we're that familiar with the quirks of our charming, old homes. You can trust us with projects as big as a re-pipe down to projects as small as fixing a leaky faucet. We've done it all for generations, and we're not going anywhere.
Click or call 404-873-1881 now to start the process of assessing whether your home is due for a re-pipe. You'll be glad you called your neighborhood plumbing professional in Atlanta for help.