Discover the benefits of working with an experienced 24-hour plumber in Midtown Atlanta instead of trying to tackle the issue on your own.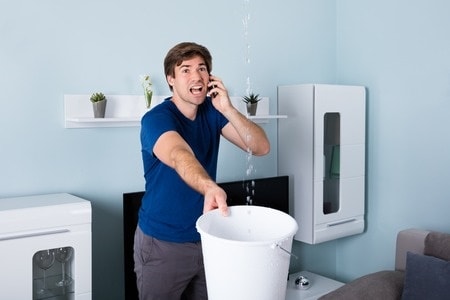 Whether you are dealing with an annoying drip-drip-drip coming from your faucet or your issue is more catastrophic like a flooded basement, you will want to have your 24-hour plumber in Midtown Atlanta on speed dial. Sure, it can be tempting to try to solve the problem yourself, but when it comes to your home's plumbing, playing it on the safe side is in your best interest.
Of course, there are some basic plumbing tasks you can likely handle on your own if you are facing an emergency. Plunging a sink or toilet is a relatively safe task that will not cause additional damage. However, you may find the plunging doesn't help, or it may only help for a short time, because you haven't solved the underlying issue. If the problem comes back, you will know you need to call in the pros for a long-lasting solution. Beyond a little plunging, unless you have a lot of experience with plumbing, it's a good idea to avoid the DIY methods.
Every plumbing business has heard dozens of horror stories from customers who tried to fix the plumbing problems themselves. Many of those customers finally gave in and called the professionals, but only after causing more extensive and expensive damage—not to mention they went through a whole lot of stress and frustration!
DIY Plumbing: What's the Worst that Can Happen?
What can start as a little Do-It-Yourself plumbing project can quickly turn into a plumbing nightmare. We are talking:
Holes in walls

Disconnected toilet

Broken pipes

Lack of hot water

Flooding

Ruined floors

Small inexpensive repairs turning into hundreds of dollars.
You get the idea! Now, we hope these things never happen to you, but the best way to avoid these scenarios is by 1) making sure you absolutely know what you are doing if you try to handle plumbing repairs on your own, or 2) contacting professional plumbers in Atlanta you can trust to get the job done right the first time.
How to Choose the Right Professional 24-Hour Plumber in Midtown Atlanta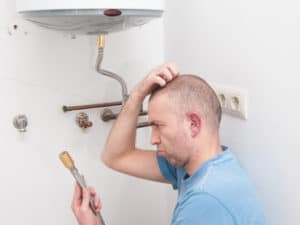 We all know that if you are going to have a plumbing disaster, it's likely to happen at the most inconvenient times—right before you are having guests over or in the middle of the night. For these situations, you will need to find a 24-hour plumber who can come to your home no matter what time it is. You won't have to worry about not getting a response when you call after business hours, because this plumber has business hours 24 hours a day, 365 days a year.
Other qualities to look for in your professional plumber include:
A local company that knows your area and can get to your home quickly.

Years of experience and satisfied customers to prove it.

Good reviews online.

Quick response time to your questions and phone calls.

The necessary qualifications and licenses.

A wide range of plumbing services that cover minor to major plumbing repairs.

Friendly customer service.
If you are searching for a 24-hour plumber in Midtown Atlanta, put our team at Morningside Plumbing on your speed dial. You can count on us to be there when you need us most—day or night. We've delivered professional, friendly service to this area for more than forty years. We happily serve the communities in Midtown Atlanta and want to help you get your plumbing back to optimal working condition as quickly as possible without busting up your checking account.
Morningside Plumbing: The 24-Hour Plumber in Atlanta You Need for Emergency Situations
Let our team of experts identify the cause of your emergency plumbing issue and provide the right solutions so you can get on with your life. We've seen it all and know exactly what to do no matter what plumbing problem is plaguing your household.
Once you call us for emergency services, we will be there quickly to get the job done right the first time. Call our team anytime at (404) 873-1881. We look forward to delivering the friendly, professional services you need from a 24-Hour Plumber in Midtown Atlanta.