Looking for qualified professional plumbing in Midtown Atlanta? Learn what Morningside Plumbing has to offer through our newly designed website.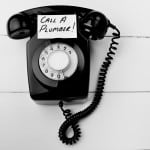 Whether you are a long-time Morningside Plumbing customer or are searching for a new mid-town Atlanta plumber, we are pleased to announce a newly designed website to help you get the information and assistance you need when you need it most. Because more and more of our customers are online to get information and connect with others, we wanted to redesign our website to better connect with this tech-savvy demographic.
Featuring a user-friendly design and easy navigation, our website allows you to choose the category or section on the site that interests you. Go to Residential Services to learn more about the professional plumbing services we offer to meet the unique needs of Atlanta homeowners, or go to Commercial Services if you own a business and want to know how we can meet your commercial plumbing needs.
Click on specific services—from faucet repair and sewer line replacement to water heater repair and garbage disposal installation—to get the details on what you can expect from each service visit. Our new site also features sections covering the special offers we currently have available as well as a place to get a free quote or contact our 24-hour emergency services.
All the Info You Need about Plumbing in Midtown Atlanta
With over 50 years meeting the plumbing needs in mid-town Atlanta, through our new website we are pleased to offer yet another way to enhance our customer service and help you in your search for professional plumbing services. At Morningside Plumbing, you can trust that no matter what type of plumbing service you are seeking, you will get a licensed, certified and insured journeyman or master plumber to do the job right.
We are so proud of our team members that we have an entire section on our website called "About Us" that is dedicated to introducing our team to you. There, you can learn more about the friendly faces who will show up at your home to provide exceptional, professional plumbing services. From the first call clear through to the final handshake, you will be pleased with your Morningside Plumbing experience.
Our staff has combined plumbing knowledge of more than 75 years of experience, and we have the long-standing customers and excellent reputation in the area to back it up. Just check out the customer reviews on our website to hear from our happy customers who have made Morningside their #1 choice for plumbing services in Atlanta.
Morningside Plumbing: More than Just Plumbing Services
At Morningside Plumbing, we still operate with traditional family-oriented values, a deep understanding of Atlanta's plumbing needs and a level of love and respect for our neighbors that is unfortunately not found in a lot of other business environments these days. We truly want to help our neighbors and make the Midtown Atlanta area a better place, one plumbing job at a time.
Our service comes from a place of practical experience right here in Atlanta. There are many older homes here that often come with a lot of "character" and unique plumbing needs. Even if your older home's issues seem impossible to fix, we will have a solution for you at Morningside Plumbing. We've seen it all and fixed it all, so you can feel good about coming to us when you have a particularly challenging plumbing situation.
We are happy to list many Atlanta neighborhoods in our plumbing service area, including Ansley Park, Avondale, Buckhead, Chastain Park, Decatur, Dunwoody, Druid Hills, Morningside – Lenox Park, Sandy Springs, Vinings and Virginia Highland. If you are wondering if your home or business is in our service area, visit our website or contact us today. We look forward to serving you.
Click here to learn more about our new website and the professional plumbing services in Midtown Atlanta available through Morningside Plumbing.