24-hour plumbers in Atlanta are out there, but how do you know if you need immediate service that is going to cost more than waiting until a weekday morning?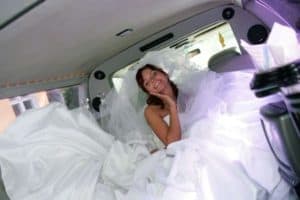 There are some legitimate reasons for calling a 24-hour plumber in Atlanta in the middle of the night or on Sunday afternoon. Does your plumbing problem fit the bill for emergency service, or can you afford to wait until the plumber opens for regular business hours?
Most people don't call a 24-hour plumber without a good reason. After all, the bill is going to be higher at 2 a.m. than it will be on Tuesday morning at 9. However, there are indeed times when you don't have a choice. Due to safety reasons or to keep damage from spreading, calling in emergency services for plumbing may be your best bet.
Here are six reasons you need a 24-hour plumber in Atlanta:
Imagine you've got a houseful of guests for a family wedding tomorrow. You see the drain for the shower is completely stopped up, and there is an inch of water standing. Drain problems may not always be an emergency. But, when you have six people, including the bride, who need a shower, it becomes one.
We've got a leak! Some plumbing leaks can't be ignored or even delayed. If there is a slow dripping leak under the bathroom sink, you can stick a bucket under there and wait 'til Monday. If you have a major leak gushing in your basement, waiting is going to get expensive. The price of a 24-hour plumbing call is going to run less than the cost of waiting. Sucking up water, drying everything out, and replacing everything ruined by the water will be a major cost.
A sewer line breaks. Sometimes your nose knows. If you have a break in the sewer line, the smell is going to prod you into quick action. More importantly, the health risk is enormous. You don't want filthy sewage waste in your home or yard any longer than is necessary. This kind of emergency has no other definition. It IS an emergency no matter what time of day (or night) it is. Pick up the phone and get things done.
Water heater leaks. If your water heater starts to leak, be aware you can wind up with gallons of water all over the floor in a great big hurry. Any leak is the location of a weak spot, and the pressure of the leak can cause a more significant break. The other problem is the lack of hot water! Yikes. Those cold showers get old fast. Try convincing a houseful of people it's no big deal. Call the plumber now.
Your water is discolored. If you live in an area with a lot of iron in the water, you need some rust-busting salt in the softener. Otherwise, discolored water is something to act on right away. When you don't know what may be contaminating your water, you need to find out to avoid a potential health problem.
You have no water anywhere. If your entire house is without water, you may have a serious issue. In Atlanta, the odds are good your lines aren't frozen, so it is important to get a plumber in to find out what the issue is. You could have a problem with a gate valve, or the cause could be much more severe, such as a line break outside the home.
How Can I Avoid Calling a 24-Hour Plumber in Atlanta?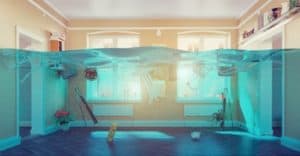 One of the best ways to prevent a middle-of-the-night call to a plumber is having regular maintenance on your plumbing system. Here are other tips to help you avoid emergency plumbing services:
Make sure things like that water heater and your small leaks are repaired when they happen.
Get things checked out before the problem occurs. You'll save yourself money and frustration.
Don't use lots of chemicals to unclog your drains and pipes. Sure, these compounds can help unclog a drain. Too much use leads to the breakdown of your pipes.
com lists some other suggestions to avoid 24-hour emergency calls.
When You Need a 24/7 Emergency Plumbing in Atlanta, Know Who to Call
Even when you take every precaution, sometimes you need a 24-hour plumber in Atlanta. Emergencies happen. Your best plan is to know who to call before you need them. Our expert plumbers at Morningside Plumbing serve Midtown Atlanta. We have 24/7 plumbing services on-call for your emergencies. Contact us today for ALL your plumbing needs.