Find out what happens to a bathroom faucet to create a need for faucet repair in Atlanta.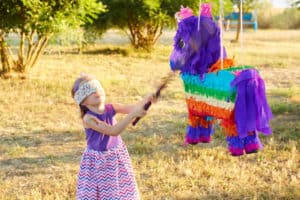 Bathroom faucet repair in Atlanta is a common plumbing problem. Do you wonder what happens to cause your faucet to break down? There can be several culprits, but it's usually something pretty basic. Let's take a look at the common reasons bathroom faucets need a little attention from your favorite plumber.
It MIGHT Be a Big Deal When You Need Bathroom Faucet Repair, Atlanta
It is easy to assume that a faucet repair is no big deal. Most of the time it isn't. The trouble is you don't know until you open things up and look. Think of it this way. You're at a child's birthday party. The party planners bring out a beautiful piñata. All the kids line up and take a swing. You wait in anticipation of candy and toys. Instead, out comes dead fish and flies. Not exactly what you expected? This same nasty surprise could be the scenario with your leaking bathroom faucet.
You expect the problem to be a simple O-ring or a washer. What you might not think about, though, is that it could be a broken pipe. The pipe may not even be in your home. It might be outside a neighbor's home or elsewhere in the city's water system.
A bathroom faucet drip can be a sign of water pressure problems. This issue could be as simple as a clogged aerator, according to expert, Bob Vila. Vila suggests unscrewing the faucet end and soaking a clogged aerator in vinegar. You could also replace this inexpensive part.
What Else Could Mean I Need Bathroom Faucet Repair in Atlanta?
With a compression faucet, a repair is often as simple as a replacing the washers. The rubber washers in this type of "old-school" valve wear down from the repeated pressure of turning the water on and off. The rubber is worthless, and you need to replace it. The trick is to make sure the replacement washer is the same as the old one.
If you have a single-handle ball faucet, you may need to replace a worn cam gasket. When this gasket is worn, you will see leaking at the handle. The other reason this type of faucet leaks from the handle is awkward adjusting-ring tension. Although these are minor repairs, if you don't know what adjusting-ring tension means, call a plumber. Trying to change the tension if you don't know how can cause both a mess and damage to the entire faucet.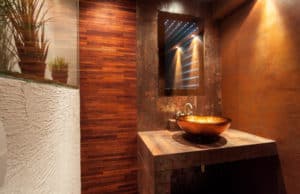 When your faucet only has a single moving part, it is called a cartridge faucet. When a cartridge faucet leaks, it is due to a sliding stem that controls the force of the water.  You need to replace the entire cartridge. The key to replacing a cartridge faucet is the retaining clip or clips that hold the cartridge inside the handle. They can be a little tricky to find. Use a screwdriver to open the clips. The cartridge will fall out.
Morningside Plumbing Handles All Bathroom Faucet Repairs in Midtown Atlanta
One of the best reasons to have a plumber you can rely on is so that faucet repair doesn't ruin your day. Instead of wondering how you will find time to fix that faucet when there are so many things you would rather do, just call your favorite plumber!
Forget about your plumbing problems and head out to The Fox Theater to see "JERSEY BOYS" showing Oct 6 – 11.  Get out and see this winner of both the Tony Award and the Grammy for Best Musical.
Morningside Plumbing takes care of bathroom faucet repair in Atlanta, no matter what the issue. We service all brands, and know how to handle any plumbing problem. Contact our team of plumbing experts to meet your bathroom faucet repair needs.