Finding the right plumber in Atlanta, Georgia, is necessary when it comes to faucet replacement. Your choice could mean a difference of hundreds of dollars.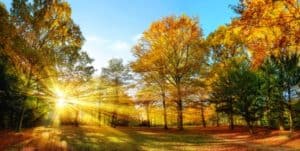 You need a plumber in Midtown Atlanta, Georgia, for faucet replacement. How do you avoid spending hundreds more than necessary? I know it's hard to imagine simple faucet replacement could ever be that expensive, but it's a fact. Think of it like hiring a house painter to finish off a portrait of a beautiful landscape. After he messes up the job, it will cost you twice as much to repair it. If you don't get the job done right, you can wind up forking out more money than you need to spend. Let's break it down with a few key points.
Your Plumbers in Atlanta, Georgia, Suggest These Considerations for Cost
Installation costs will vary depending on where you need the faucet. For example, a kitchen faucet will tend to cost more to install than a bathroom faucet. Kitchen faucets are larger and often have more features to install, such as a sprayer or purifier. There can also be extra labor involved if the valve is bigger than the standard openings in the sink.
Bathroom faucets don't have sprayers and water filters like kitchen faucets do. The trickiest faucet to install is the tub faucet. Tub faucets need to be able to handle the extra water pressure required to fill the bathtub. The connections may be right in the tub, or they may be on the wall, higher up.
The condition of your faucet will affect the cost of replacement. If the old faucet is in good shape and you are replacing it for aesthetic purposes, there won't be a problem. If you are replacing your faucet due to rust and corrosion, that's a different story. When a faucet rusts, it can be difficult to remove. In fact, the plumber may need to saw it off.  This job might require two workers, with one working underneath the sink and the other working from above. Hiring two plumbers for one job is going to raise the cost.
There is one sure way to turn a faucet repair job into a major expense. That's when the plumber finds that not only is the faucet rusted and needs some major elbow grease to remove, but the pipes are in bad shape all around. This situation often happens in an older home. Old pipes, particularly copper pipes, are subject to rust and corrosion. You may not be aware of the condition of your pipes until something like a faucet replacement brings it to light. The right plumber will tell you the truth, and give you options to fix the problem.
How Can I Avoid Picking The Wrong Plumber In Atlanta, Georgia?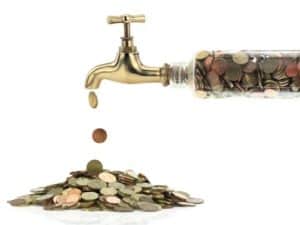 When you are selecting a plumber in Atlanta, GA, it pays to ensure they know what they are doing. The right plumbing company has experienced plumbers available 24/7 in case of emergencies. When you place a distress call to Morningside Plumbing, you can trust an experienced plumber is on the way within minutes.
When you find a company with 75 years of combined experience in business, you know you have found the right plumber. Morningside Plumbing has been operating in Midtown Atlanta for over 40 years. We have the knowledge and experience you need.
We will root out the cause of your problem, so it gets handled and not just avoided for a while. The best way to pick the right plumber in Atlanta, Georgia, is to connect with Morningside Plumbing today.