Doraville Plumber, Morningside Plumbing, is the go-to service provider for many residents and businesses. We have been known for quality plumbing services for more than fifty years. Our sewer repair and water heater installation services are top-rated by our satisfied customers. Morningside Plumbing has earned a loyal following in the community for excellent customer service, fair business practices, and transparent pricing.
Morningside Plumbing understands that you want quick and effective solutions. We give every customer the utmost respect and the best possible service. Choose us for all your plumbing needs and experience the difference in working with a reliable local plumber.
Doraville Plumber For Professional Drain Cleaning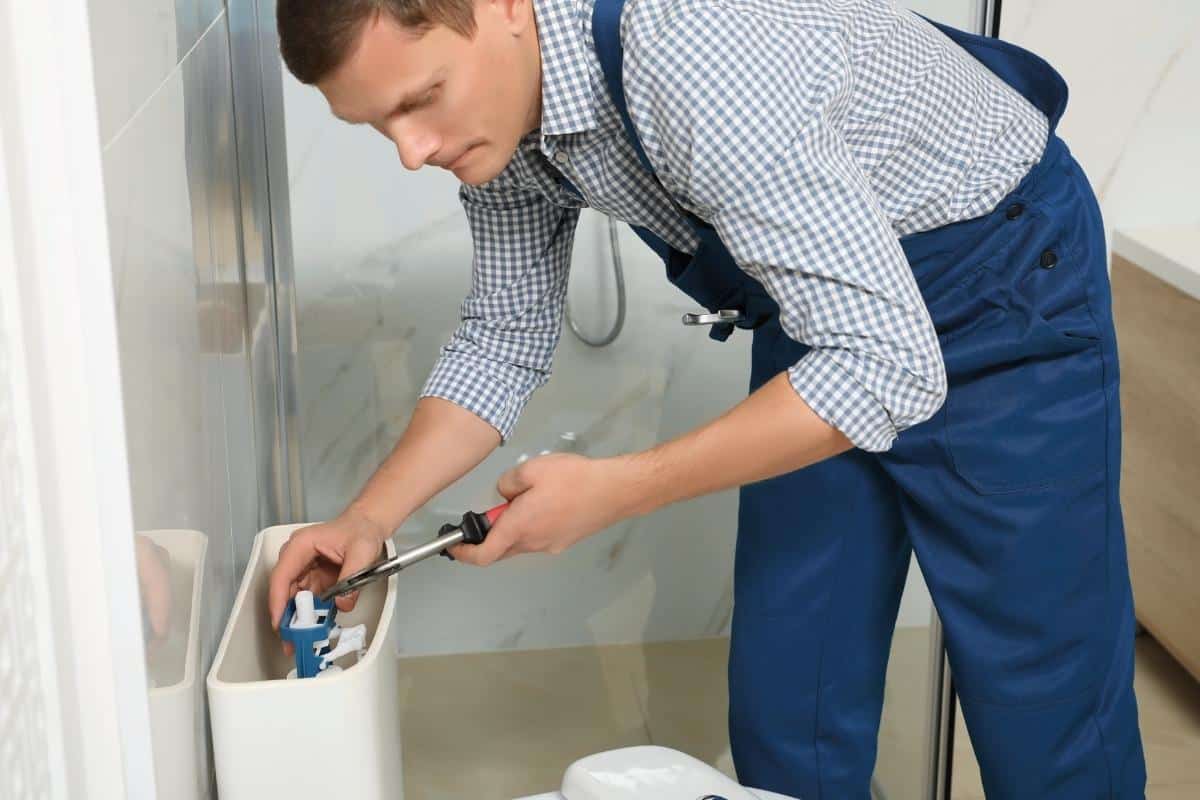 At Morningside Plumbing, we know that having a well-functioning plumbing system for homes and commercial spaces. Fortunately, we offer a range of drain, sewer, and leak detection services to ensure your plumbing system runs smoothly. For drain cleaning in Doraville, GA, we are one of the best plumbers in the area.
We educate you on the red flags indicating a need for expert drain cleaning. You can trust us to provide stellar services with our ability and commitment to customer satisfaction. To learn more about our plumbing services or to request a free quote, please do not hesitate to call our office today.
Sewer Repair Doraville
Morningside Plumbing offers sewer repair and sewer cleaning services to help you prevent sewer issues. Sewage overflowing into your home or office is a big deal. Before you have a sewage backup, call us. Our plumbers can help you address any odors and drainage issues affecting your plumbing system. Do not hesitate to contact us today to learn more about our sewer repair and cleaning services.
Drain Cleaning Doraville
If you are experiencing clogged drains, do not worry. At Morningside Plumbing, we can help your plumbing system run smoothly again with our drain cleaning and repair services. Our team has the tools and ability to fix your clogged drains and prevent future problems. Contact us to learn more about our drain and repair services. If you are experiencing clogged drains, do not worry.
Water Line Repair Doraville
At Morningside Plumbing, we know the importance of having a working main water line. That is why we offer trenchless water line repair services. We inspect, repair, or replace the water line with minimal damage to your lawn. Our skilled plumbers use advanced repair techniques to ensure your main water line works effectively and efficiently. Do not hesitate to contact us today to learn more about our trenchless water line repair services.
Doraville Plumbing
Morningside Plumbing offers complete plumbing services for residential and commercial properties. Our services include piping and repiping, cast iron pipe repair and replacement, emergency plumbing, commercial plumbing, and more. Our plumbers handle any plumbing issue, large or small.
Leak Detection And Repair
At Morningside Plumbing, we understand how critical it is to detect and repair leaks promptly to prevent further damage to your commercial or residential property. We use ultramodern technology to locate and repair any leaks. Our leak detection experts ensure that we leave minimal damage to your property.
By addressing these leaks promptly, you can avoid water damage, mold growth, and potential structural issues. So, if you suspect a plumbing leak, do not hesitate to contact our seasoned leak detection service professionals without delay, as we will cater to those leak repairs.
Video Inspection Services
Video inspection is an advanced drain cleaning technique that allows plumbing professionals to:
Accurately diagnose and pinpoint drain issues for targeted and practical solutions.

Insert a specialized camera into your pipes to visually inspect the interior of your piping system.

Identify the exact location and nature of any blockages or damage.

This precise approach helps minimize property damage and ensures the necessary repairs are complete.
Hydro Jetting Doraville
If you are dealing with a dirty, scaly, or clogged sewer line, do not worry. Morningside Plumbing offers a comprehensive hydrojetting service to get your sewer line moving smoothly again. Our plumbers can handle whether you have a small-diameter sewer line or a wide sewer pipe. With our ability and commitment to customer satisfaction, you can trust us to provide a thorough hydrojetting service.
Doraville Drain Cleaning Services
Morningside Plumbing supplies reliable drain cleaning services for residential homes and commercial properties. From fixing plumbing leaks to maintaining water heaters, our qualified plumbers handle any plumbing or drain issue you may have. With our comprehensive approach, you can be sure that your plumbing is in good hands.
Expert And Experienced Plumbers
At Morningside Plumbing, you get skilled professionals with a wealth of collective experience. We solve plumbing problems, including no hot water and low water pressure. Our experienced plumbers use innovative tools and techniques to ensure that your plumbing repairs are prompt and of the highest quality.
Whether dealing with faucet leaks, clogged toilets, or sewer issues, you can trust our professional plumbers to deliver flawless results. We provide efficient, reliable, and top-quality plumbing services to residential and commercial clients. Do not hesitate to call us to discuss how we can help you with your needs.
Morningside Plumbing Is The First Choice for All Your Drain Needs
If you are dealing with any plumbing issues in your home, the team at Morningside Plumbing is here to help. Our skilled plumbers handle any plumbing problem, from drain cleaning to leak detection and repair. Please do not wait to call or contact us online today.
Morningside Plumbing specializes in providing top-tier sewer cleaning services to help you prevent clogged drains and ensure your plumbing system works seamlessly. Our services encompass meticulous drain cleaning, guaranteeing optimal outflow from pipes, preventing potential clogs, and fixing leaky pipes.
With our team of seasoned plumbers, you benefit from their expertise. They ensure your drains are clean and meticulously maintained, upholding the highest standards. Rest assured, your plumbing will remain in impeccable condition under our care. Contact us today to learn more about our drain cleaning services and how we can help you with your plumbing needs.
Finding Reliable Plumbers Near You
Finding the most dependable and skilled Doraville plumber when you search for plumbers near me in Doraville, GA, does not have to be a daunting task. It is all about knowing the proper criteria to consider. The key is to search for a plumbing company that offers a wide range of services. Services that include 24-hour emergency assistance, commercial plumbing, leak detection, water heater repair, and more.
You can save time and money by choosing a plumbing company that covers all your needs. That is why many homeowners in Doraville choose Morningside Plumbing as their trusted local plumber. Our skilled plumbers handle any plumbing issue, big or small.
24-Hour Plumbing Solutions
At Morningside Plumbing, we understand that plumbing problems can happen at any time, day or night. That is why our 24-hour plumber services provide you with swift resolutions, no matter the hour. Our team of experienced Atlanta plumbers is always on standby, ready to tackle urgent plumbing issues or repairs and restore your peace of mind.
From burst pipes to backed-up sewer lines, leaky faucets, malfunctioning sinks, and clogged toilets, our professionals have the skills and tools to address a wide range of plumbing emergencies effectively. With our prompt response time and excellent service, you can trust us to handle your plumbing issue, no matter the time of day or night. Contact us today for our emergency plumbing services and how we can help you.
Emergency Plumbing In Doraville
At Morningside Plumbing, we understand that emergencies can strike at any time. Prompt action is vital for plumbing issues to avoid escalating damage, cumbersome water cleanup, and expensive repairs. We offer emergency plumbing services in Doraville, GA, to save the day when you need it the most. Our experienced professionals are on standby to provide swift and efficient emergency plumbing and drain services, including drain cleaning, leak detection, water heater repair, sewer line repair, and more.
We tackle it all, whether it is a clogged drain, a hidden leak, a leaky water heater, or a blocked sewer line. Our trustworthy emergency plumbers are ready to assist you. Do not hesitate to contact us for emergency plumbing services.

Doraville Commercial Plumbing Services
At Morningside Plumbing, we do not just offer residential plumbing services. We also provide tailored commercial plumbing services and specialized solutions. Our commercial plumbing services include drain cleaning, leak detection, water heater repair and repair, sewer line maintenance, and trenchless sewer repair.
When you choose our commercial plumbing service, you are partnering with experts who understand the ins and outs of business plumbing. We ensure your business runs smoothly, providing top-notch professionalism and skill in all our services. Rest assured, your business's plumbing maintenance is safe with Morningside Plumbing. From tackling clogs to fixing leaks, ensuring efficient water heating, and optimizing sewer lines, we are your reliable choice for commercial plumbing solutions that keep your business thriving. Contact us for commercial plumbing services.
Water Heater Repair Solutions
We also offer various water heater services, including installation, repair, and maintenance. Whether you have a traditional tank-based water heater or a tankless unit, our expert plumbers can help you with all your hot water needs. From troubleshooting strange noises and temperature fluctuations to replacing an old unit, Morningside Plumbing will keep your water heater running efficiently. 
Finding Reliable Slab Repair In Doraville, Georgia
A reliable plumbing service is essential when addressing the threats posed by slab leaks. Slab leaks, hidden under a property's foundation, can cause considerable water damage. That is where our slab leak detection and repair services come into play. We understand that you need fast and practical solutions. So, that is what we offer. Our team of experienced pros is well-versed in water line repair and installation. Equipped with advanced tools and equipment, we accurately detect leaks. And we perform precise repairs, minimizing water damage.
Signs You Need Professional Drain Cleaning
It is essential to recognize the signs that indicate the need for professional drain cleaning. These signs include slow-draining water, recurring clogs, and foul odors from your drains. By addressing these issues early on, you can prevent costly damage to your plumbing and ensure the efficient functioning of your drains.
Slow Draining Water
Slow-draining water is a common sign that your drains need professional cleaning to remove blockages and restore proper flow. Suppose you notice water taking longer than usual to drain from your sinks, showers, or bathtubs. In that case, grease, hair, soap scum, and other debris buildup is causing the obstruction. 
To prevent further issues and maintain the efficiency of your plumbing, reach out to us and schedule professional drain cleaning services every six months or so.
Persistent Clogs
Frequent clogs in your plumbing point to other issues that may require our professional drain cleaning services. These clogs can be due to tree roots, grease buildup, or foreign objects blocking your pipes. Rather than relying on temporary fixes like chemical drain cleaners or plungers, it is best to get help. We will accurately diagnose and address the root cause of the problem.
Foul Odors
Foul odors coming from your drains can indicate the need for our professional drain cleaning. The odors may be a blockage, stagnant water, decaying debris, or sewer gases. These bad smells are something not to ignore. By having your drains cleaned by our professionals, you can eliminate these odors and ensure a healthy and hygienic environment in your home.
Advanced Drain Cleaning Techniques
In recent years, our plumbing experts at Morningside Plumbing have advanced drain-cleaning techniques that offer homeowners more effective solutions. These techniques include:
Hydro jetting
Among these techniques is hydrojetting or sewer jetting, a powerful and efficient method for clearing blockages and cleaning drains without causing damage to your pipes. We use high-pressure water to disintegrate clogs and flush them out of your plumbing network.
Hydro jetting removes grease buildup, soap scum, and other debris that can accumulate over time, ensuring that your drains remain clear.
Drain Repair
Our drain repair services address damaged or broken pipes, restoring plumbing functionality. With advanced tools and techniques, our team in Morningside Plumbing can provide precise plumbing repairs or replace damaged sections of your pipes with minimal lawn damage. This approach ensures that your pipes and drains remain optimal and minimizes the risk of further issues.
Sewer Cleaning And Trenchless Sewer Repair
Our sewer cleaning services can maintain the proper function of your sewer lines. This service removes debris and clogs from your sewer system. So that wastewater flows away from your property without any issues.
Regular sewer cleaning can help prevent costly repairs, reduce the risk of sewage contamination, and improve the overall performance of your sewer system. Trenchless sewer repair is a minimally invasive way to repair damaged sewer lines without disrupting your property. This technique can involve inserting a liner into the affected pipe and then inflating and curing it to form a new pipe within the existing one.
Pipe bursting is another type of trenchless sewer line replacement. Trenchless sewer repair offers many benefits over traditional digging methods, including reduced disruption, lower costs, and quicker repair.
Morningside Plumbing Is Ready To Help You
Whether dealing with damp spots, unexpected spikes in water bills, or the sound of running water, we can help. By choosing Morningside Plumbing, you get a plumber committed to your plumbing system at its best. With our team, you can rest assured that your system is in capable hands. So, if you are in Doraville, GA, searching for a "plumber near me," your quest for a trusted option ends with Morningside Plumbing.

In addition, we proudly serve areas including Grant Park, Buckhead, Chamblee, Decatur, Doraville, Dunwoody, Midtown, North Druid Hills, Druid Hills, Sandy Springs, Tucker, and surrounding areas. Are you searching for Looking for quality plumbing services? Check out our 5-star customer reviews! Whether you are dealing with a leaky faucet, an overflowing toilet, or a lack of hot water, our team of local professionals is here to help. Call us at 404-873-1881 to get a free quote or schedule a service.