Dunwoody plumber near me is what you are searching for – right? Look no further. Morningside Plumbing is a local plumbing company with a fifty-year history of quality. Our plumbing professionals provide Dunwoody's most effective, efficient, and advanced plumbing solutions. How do we do it?
We do it with high-tech HydroVac trucks, boring equipment, and the latest technology, tools, and training. Our experienced plumbers are skilled and have the best tools and equipment. And because we use the best tools, we work faster and wiser.
Time is money. Our ability to complete plumbing jobs in less time than other plumbers is beneficial for our customers. Not only is their plumbing system operational sooner, but we can do it for a more affordable rate than you might expect. With Morningside Plumbing, plumbing issues are gone in a hurry. And plumbing projects are complete in an instant. Do not hesitate to contact us for superior work done in record time.
Dunwoody Plumbing Customers Read Reviews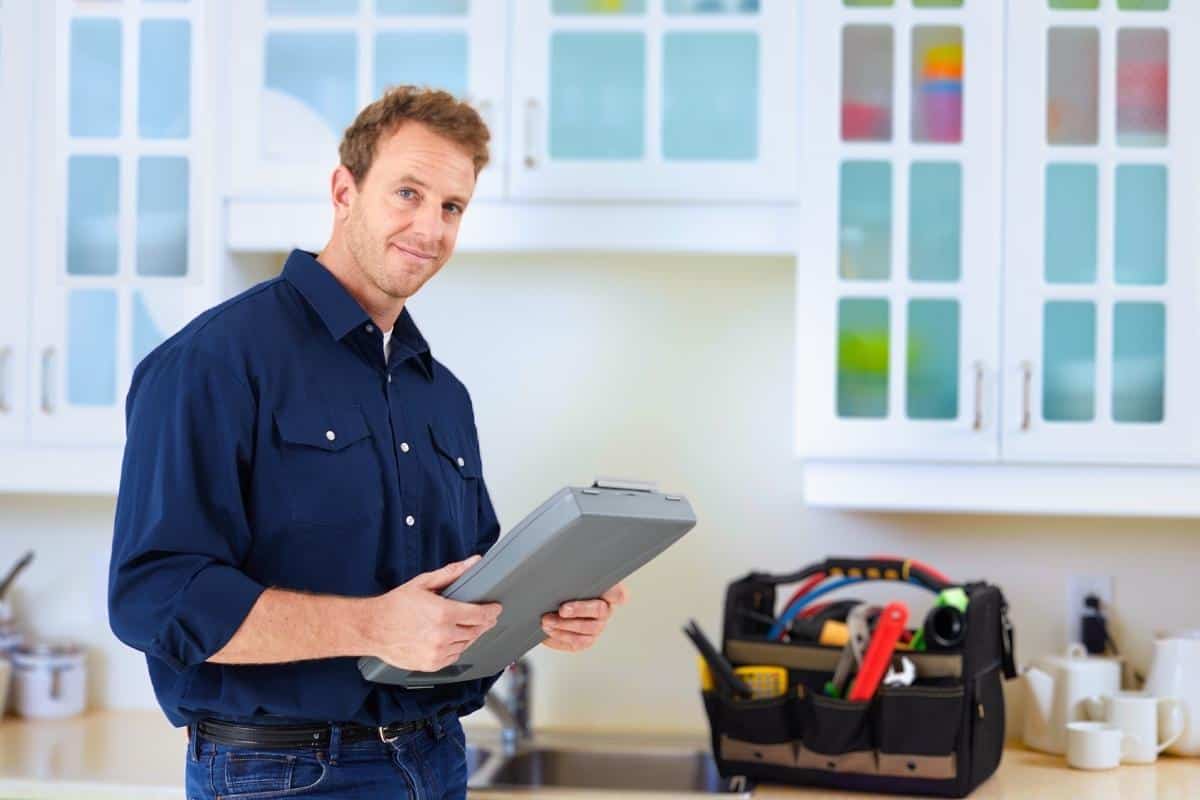 At Morningside Plumbing, we have a long-standing reputation for satisfying our customers. Commercial and residential plumbing customers sing our praises in their online reviews.
Here is a recent Google review from one of our new water heater installation customers, D. Sanders.
Our experience with Morningside Plumbing was excellent from start to finish. We recently bought a house and the inspection determined that the pressure reducing valve had failed at some point and the water heater and expansion tank had probably been damaged as a result. (Plus the heater was nearing the end of its useful life anyway.) We did a lot of research online–Morningside had exceptional reviews across the board. We called and spoke to Mark–he was able to schedule an immediate visit from their service manager Josh.
One of the pleasures of working with service technicians like plumbers, electricians and locksmiths is that the best of them really know their craft, and Josh was knowledgeable, thorough, and informative. He gave us excellent advice concerning an appropriate replacement heater, identified issues our inspector had missed, and recommended a course of action that included replacing two valves. He was willing to take a good amount of time with us, too, which I appreciated. They offered a quote, which was in line with what we expected. And once we accepted the quote, they had a team out to the house two days later. Kevin and Jose were friendly and efficient–we barely knew they were there and they finished an hour and a half early. They walked us through what they had done, and the worksite was immaculate.
We deferred a couple of other minor recommendations the inspector had made. However, we will call Morningside when it is time to finish that work.
After decades of satisfied customers, we always love hearing what our customers say about us. Check out our customer reviews.
24/7 Emergency Plumber Dunwoody
Sometimes, plumbing problems cannot wait until the next day. For instance, when a burst pipe floods your basement in the middle of the night. Or you wake up on Christmas morning to sewage backing into your home. These are real plumbing emergencies that happened.
At Morningside Plumbing, our 'emergency plumbers near me' in Dunwoody are 24/7. So, you need an emergency plumber if you have no running water, hot water, a leaking water heater, or a nonworking toilet. Please reach us online using our request form. Or call us 24/7 at 404-873-1881.

Water line leaks can cause massive amounts of water damage in a short time. You may notice water dripping from your ceiling or a mysterious wet spot of drywall. You may have a copper pipe pinhole leak when you notice those signs. Tiny holes occur in copper pipes behind walls and in ceilings. It is one of the most common reasons people call a Dunwoody plumber.
In case of overflowing or blocked toilets, it is essential to call an emergency plumber as soon as possible to avoid unsanitary conditions. Sewage backups are even worse, and if you detect sewage gas smells in your home, do not ignore them. It is crucial to be aware of the signs of a plumbing emergency and take prompt action before the situation becomes too severe.
We provide quality home plumbing and commercial plumbing services. Our reliable plumbers are ready to serve Dunwoody 24/7. When you experience a plumbing emergency, rely on Morningside Plumbing. We are the first choice in Dunwoody for emergency plumbing services.

Dunwoody Hot Water Heater Repair Service
All Water heaters have a limited lifespan and can malfunction unexpectedly. In the event of a conventional storage-tank water heater leakage, it is essential to contact a professional plumber immediately. Waiting to resolve such an issue can result in flooding and a lack of hot water. Fortunately, Morningside Plumbing offers 24/7/365 emergency plumbing services, ensuring prompt assistance when you need it. Whether you require water heater repair or a tankless water heater installation, our services are available. 
Additionally, we can help you determine if upgrading a tankless water heater from a traditional tank model is appropriate for your needs. Allow us to provide you with the water heater expertise to select a suitable unit for your household.
Top Plumber For Sewer Line Replacement Services
Morningside Plumbing is the trenchless sewer replacement expert. Our trenchless sewer repair and replacement services include sewer line replacement in Dunwoody. 
HydroVac is a method of excavation that is both safe and environmentally friendly. It involves using a powerful vac truck, which combines a high-pressure water stream and a strong vacuum to loosen and remove soil. During the excavation, the vac truck stores the water and soil, ensuring your property remains clean and safe.
By using HydroVac, we can complete trenchless water line and trenchless sewer line repair, replacement, and installation services without disturbing your lawn. Digging a long, deep trench ruining your landscaping is unnecessary. Choose Morningside Plumbing to keep your yard in place and avoid costly landscaping repairs. 
Our team of plumbers is HydroVac excavation experts. We combine our speedy excavation technique with pipe bursting and pipe lining. Hence, you get the best trenchless solution for your situation. We excavate residential and commercial properties with precision and care. Trust us to provide safe, clean, and efficient HydroVac excavation and water and sewer line services. Learn more about our HydroVac services.
Morningside Plumbing In Dunwoody Delivers Top-Quality Services
In Dunwoody, our local plumbers near me solve plumbing problems fast. Morningside Plumbing is one of the best Dunwoody plumbing companies near me. For reliable plumbing, go with the pros at Morningside Plumbing. We provide reliable toilet repair, faucet repair, garbage disposal repair, and more. Water heater repair, tankless water heater installation, and sink repair are only one phone call away. Morningside Plumbing proudly provides professional plumbing services in Dunwoody, including:
Appliances Installation
Bathroom Plumbing Repair Services

Bathroom Remodeling

Drain Cleaning and Repair Services

Drain Line Installation, Repair, and Replacement Service

Emergency Plumbing Service

Faucet Repair

, Replacement, And Installation

Full Drain Cleaning Services

Garbage Disposal Repair

, Replacement, Removal, And Installation

Gas Line Installation and Repair Services

General Plumbing Services

HydroVac Service

s

Kitchen Plumbing and Repair Services

Leak Detection And Leak Repair
New Plumbing Fixture Installation

Residential and Commercial Plumbing Repair

Septic Tank Installation and Repair

Sewer Line Repair

, Replacement, And Installation
Sewer Locating

Slab Leak Location And Repair

Sump Pump Repair and Replacement Services

Toilet Repair and Installation

Total Home Re-Pipe

Trenchless Water Line Repair, Replacement, And Installation

Video Sewer Inspections

Water Line Repair

, Replacement, And Installation
Call Dunwoody Plumbers Today
Morningside Plumbing is a full-service family plumbing business. Our highly skilled plumbers are some of the most qualified service professionals. We can do anything from trenchless sewer line replacement to faucet leak at an affordable price. Whether you have a shower with low water pressure or temperature shock in your shower, our pro plumbers have solutions.
We offer top-notch residential emergency plumbing services, including water heater repair, sewer repair, and drain clog services. We also cater to commercial clients and provide plumbing repair services and more. If you are looking for a plumber near you in Dunwoody, contact us online or call us at 404-873-1881 to get a free quote or schedule a service.