The Alpharetta plumber who is ready to assist you is here. Regarding plumbing and water heater services for residential and commercial properties, Morningside Plumbing serves Alpharetta. It has been a household name for over 50 years. When you have an issue with your water heater, or it is time to upgrade, our team of professional Alpharetta plumbers has you covered.
Reliable Alpharetta Plumbing Repair Services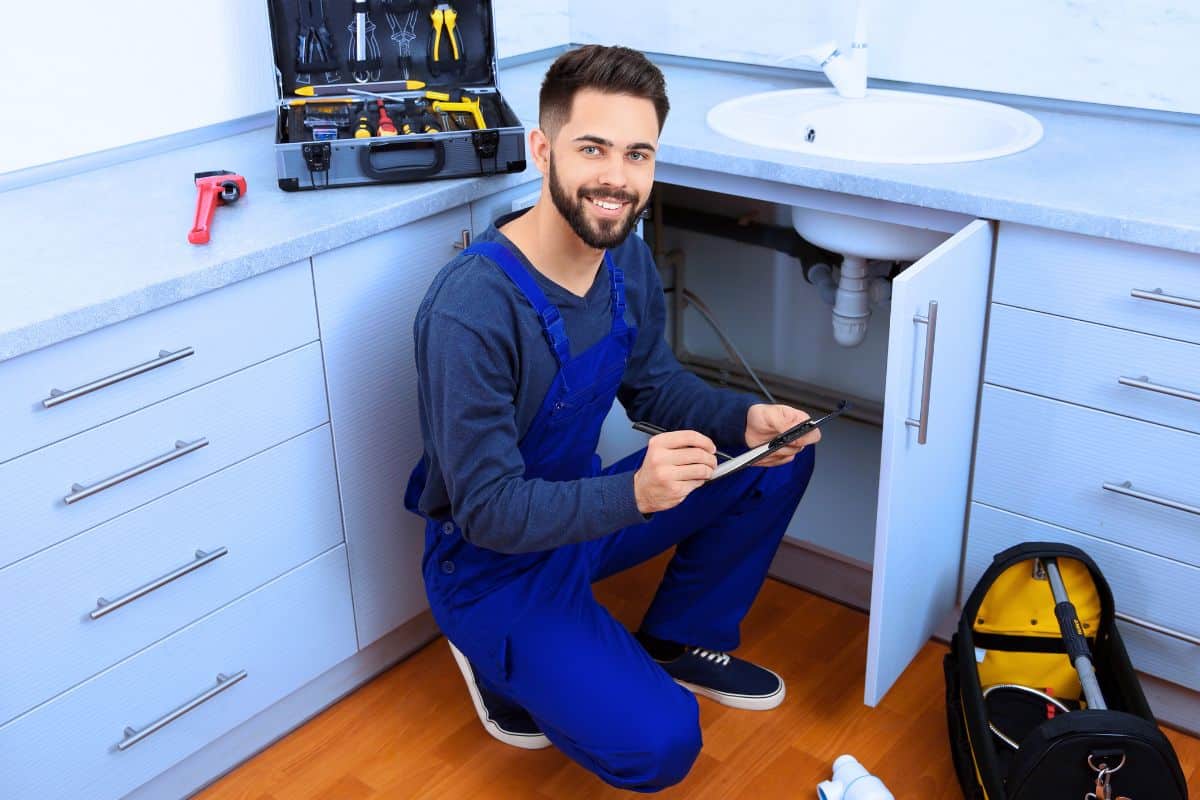 We will have experienced, friendly plumbers in Alpharetta come to your door as soon as possible to provide the needed services. We detect problems quickly and advise you on the next steps. No other plumbers in Alpharetta provide the quality of work and degree of skill that we have.
From general and emergency plumbing problems to underground pipe repair, our plumbers in Alpharetta, GA, can handle all your needs. No plumbing job is ever too big for our skilled Alpharetta plumbers in GA. We guarantee customer satisfaction with all service requests, whether mainline/water service line repair or something as simple as leak detection.
Quality Plumbing Contractor Alpharetta
Morningside Plumbing wants to earn your trust. As a plumbing contractor in Alpharetta, we know what it takes to have loyal customers. We take great pride in quality services that can exceed the standards of our competitors.
Have you got a leaky faucet or issues with your plumbing system? Need a new toilet or hose bib repair? Or do you have concerns about emergency floods from burst pipes or leaky water heaters?
We cover it all and can get it done in no time. Our expert plumbers in Alpharetta understand the urgency of every situation. They will do everything in their power to fix your problems.
Count on our plumbers in Alpharetta to provide efficient solutions to your plumbing and water heater needs. When you hire our plumbers in Alpharetta, GA, you will have access to a team of hardworking and skilled technicians. Our focus has always been on getting the job done right the first time in everything we do.
What Can Alpharetta Expect From Morningside Plumbing? 
Our plumbers will:
1. Arrive on time
2. Listen to you to help understand your plumbing issue
3. Use their training and experience to diagnose the plumbing problem accurately
4. Provide you with an up-front, fixed price – no surprises!
5. Clean up after themselves. 
Our plumbing work has a 100% satisfaction guarantee. Our team provides quality plumbing services for minor repairs or installations.
The Plumbers Alpharetta, GA Residents Can Trust
As a plumbing company based in Alpharetta and serving the Atlanta area, we take pride in our commitment to customer satisfaction. We aim to be at the forefront of the industry by delivering top-notch plumbing services of the highest quality. Our business principles revolve around helping people with honest, reliable, and efficient plumbing solutions that guarantee 100% satisfaction.
Our plumbing services and products meet the specific needs of homes and businesses in Alpharetta. We take pride in offering exceptional quality products and services to ensure our clients receive the best solutions for all their plumbing needs.
Our residential plumbing service is fast and effective. We repair copper water lines with pinhole leaks. It is a worsening problem all over Alpharetta and metro Atlanta. Leak repair for a pinhole leak requires us to replace at least a section of the water pipe with the leak. A wise solution involves more extensive copper pipe replacement services. If you have one pinhole leak, there are usually more leaks on the way. Installing new water lines to replace the copper problem is the right solution for you.
Water Heater Repair, Maintenance and Installation
Whether you need a plumber to take care of your water heater, maintain it, or set up a new one in your Alpharetta residence, our proficient plumbers will ensure the job is done correctly on the first attempt.
Drain Cleaning
Our experienced Alpharetta plumbers have the equipment to clear any drain clogs in your plumbing system, whether small or large. Our drain cleaning services are crucial to the maintenance of residential and commercial plumbing systems. Make professional drain cleaning services a priority and avoid drain clogs, sink clogs, toilet clogs, and sewer backups.
Sewer Line Repair, Replacement, and Video Inspection
Morningside Plumbing uses state-of-the-art video cameras to take the guesswork out of sewer and water line leaks. We pinpoint the pipe repair and replacement trouble that we need to address. 
Sump Pump Installation
Installing a sump pump is your best defense to prevent flooding in your basement. Our plumbers install sump pumps in Alpharetta's homes and businesses.
Additional Plumbing Services

Water leaks
Toilet issues
Pressure regulator valve inspections
Garbage disposals
Toilet repair and replacement
Back-flow devices
Sink and faucet repair and replacement
Shower and tub repair and replacement
General Plumbing
Water Heater Repair
Pipe Repair Replacement
Areas We Serve
We provide plumbing and water heater replacement services in Alpharetta, Milton, Roswell, Sandy Springs, Dunwoody, Doraville, Chamblee, Atlanta, and surrounding areas. Reach out to us, and Morningside Plumbing will be at your service. 
Local Plumbers
Our professional plumbers with years of experience in Alpharetta, GA, provide excellent service you can always trust, offering guaranteed quality. Additionally, we treat customers with the utmost respect, ensuring you get the best quality service.
Our plumbers in Alpharetta want to help you find a solution for your plumbing issues and offer preventative advice as a shield against upcoming problems.
There are affordable and expensive ways to remedy your plumbing and water heater needs. To ensure you get the former, we work to deliver high-quality plumbing services focused on value.
The level of care our technicians provide outstanding quality work across all our projects. Thanks to our Alpharetta plumbers, their knowledge, understanding, and experience in the field always bring excellence to the table.
Emergency Plumbing Services Available
Our plumbers in Alpharetta want to help you find a solution for your plumbing issues and offer preventative advice as a shield against upcoming problems. At Morningside Plumbing, we handle all general and emergency plumbing situations. Call us for an immediate solution to your plumbing needs.
You can count on our experienced Alpharetta, GA, plumbers crew to be available when you need plumbing services. Call us today for a scheduled appointment. Our technicians are typically available for emergency same-day and next-day plumbing services. 
When Do You Need A Water Heater Replacement?
Is it time to replace your water heater? If you have any doubts, it is time to consider replacing it. While it might seem like a significant expense, waiting too long will only eventually cost you more. Here are some signs that your water heater needs replacing:
– The serial number indicates the water heater is past its expected lifespan.
– Your water heater is more than ten years old.
– You hear knocking, pinging, or burbling noises from the heater.
– Even after flushing, the water heater still makes a noise.
– When you turn on the taps, the water does not come out hot enough.
– Water is not hot enough even when you turn it up.
– You see water pooling around the base of the heater.
– You notice visible cracks or issues with hoses or other heater parts.
– Rusty water comes out of your taps.
– Your sinks, tiles, or grout are starting to turn yellowish.
– Your water usage has changed, and a larger water heater is necessary.
– You want a more energy-efficient solution to help reduce your carbon footprint.
If you notice one or more of these signs, it is time to consult a plumber. If you already have a plumber, you are in luck. However, if you are looking for a professional with plumbing experience, we have you covered.
Morningside Plumbing Brings 50 Years Of Excellent Service to You

Morningside Plumbing is your go-to for all your plumbing needs. Whether you require plumbing repair services such as drain cleaning or emergency water heater services, we have you covered. Our services include water heaters, septic tank pumping, trenchless gas line installation, and repair. 
We are the trusted plumbing company to hire for repairing and maintaining your plumbing. You can rely on us without hot water and need a new water heater. We cater to commercial and residential plumbing needs, so call us at (404) 873-1881 for any plumbing assistance. To schedule an appointment, contact us today.