If you need faucet repair in Atlanta, do you have what it takes to get the job done?
The next time you find yourself in need of faucet repair in Atlanta, you may wonder if you can do the job yourself. After all, fixing a leaking faucet can't be that tricky, right? You've watched tons of home improvement shows, and they make it seem like a walk in the park. Surely, you'll be able to repair your faucet in no time at all.
That's the assumption of many homeowners. Unfortunately, if you don't know what you're doing, you may end up making the situation worse. Plumbers undergo years of training before they're ready to tackle even the simplest plumbing repairs. As a complete novice, you need to figure out if you're ready to take on this job by yourself.
Do You Have the Right Tools?
Your regular toolbox may not be enough to help you fix a leaking faucet. This job requires many specialty tools. You'll need to stock up on a variety of wrenches, such as an adjustable wrench and basin wrench. Other tools you may need include:
Tape measure
Plumber's putty
Thread seal tape
New aerator
O-rings
Cartridges
Channel-locking pliers
And many more
To be honest, most people don't have a huge collection of tools at their disposal. The exact tools you'll need depend on the repair you're making. For example, fixing a leak requires different tools than replacing the faucet. You may find yourself spending a bundle at the local hardware store just to get everything you need. And, you'll probably end up making several repeat trips to pick up items you forgot or didn't realize you needed.
A plumbing company, on the other hand, will bring everything required to repair your faucet. They have all the plumbing tools you could ever imagine. Best of all, they also know how to use them the right way.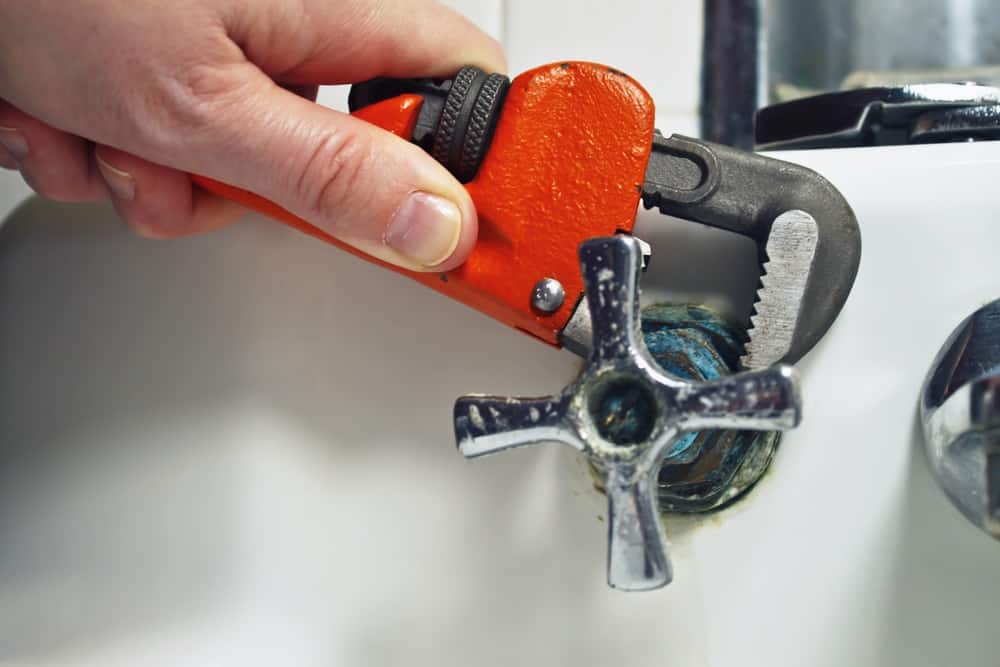 Do You Have Enough Time?
If you want to repair a faucet on your own, you'll need to set aside enough time to complete the task. How much time will you need? A variety of factors will determine how long the job should take. Simple jobs, of course, require less time and effort than more complex ones. You also need to figure in the amount of time required to prepare the area and to clean up once you finish.
Too many DIYers don't allow enough time for plumbing repairs. They underestimate how complex these projects can become. If you make any mistakes along the way, you'll find yourself rushing to fix them. You'll need to take time off from work or even give up your valuable free time in order to repair your faucet.
Plumbers, however, have a good idea of how long different types of faucet repairs take to complete. They can provide you with an estimated timeline. This makes it easier for you to plan your schedule around the repair. In most instances, a plumber will finish your faucet repair during a single appointment. You won't have to worry about giving up any more time than needed.
Do You Know What's Wrong?
Diagnosing a plumbing problem is not always as straightforward as one might expect. Many variables come into play. To fix your faucet, you need to determine exactly what's wrong. If you aren't 100 percent certain of the issue, you may end up making unnecessary repairs. This will also make your repair drag on indefinitely.
Sure, you can go online and search for possible problems. But, unless you can pinpoint the exact issue, you'll end up playing a game of cat and mouse. Imagine the frustration of finishing a complex repair, only to discover that wasn't the real problem a few hours later.
When you hire a plumber, you can rest assured they'll properly diagnose your problem. Plumbers see a multitude of plumbing scenarios each day, so they have the experience needed to figure out what's going on with your faucet. Good plumbers even guarantee their repairs once they leave.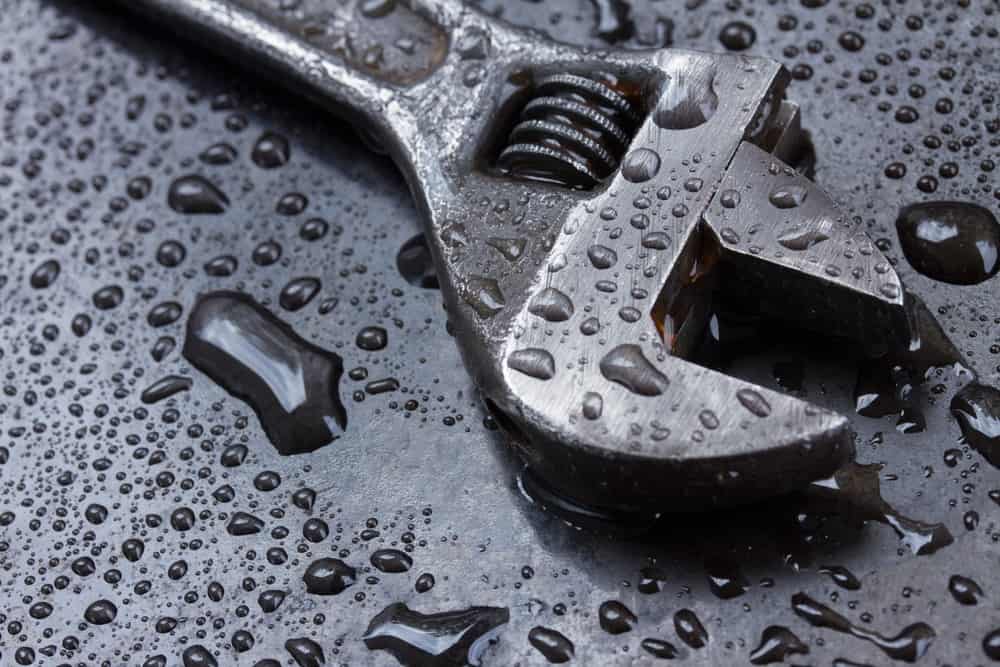 Do You Have the Knowledge?
When was the last time you went to plumbing school? Probably never. Although pipes and faucets may look simple on the outside, they are actually quite complex. And, when you're playing with water, the last you want to do is make a mistake. Imagine the mess you'll create if you burst a pipe in the process.
Training to become a plumber is quite complex. Aspiring plumbers begin working as an apprentice under a master plumber. This apprenticeship lasts for about 4-5 years, on average. Only after they complete that level do they earn the title of a journeyman. From there, they may continue their training until they reach master plumber status.
This specialized training means that every plumber has the knowledge needed to work on your faucets. Instead of guessing what's wrong, they know what type of repair you need. Plumbers work fast, without sacrificing quality. You don't have to worry about anything going wrong.
Do You Have the Funds?
What's the number one reason people choose to fix a faucet on their own? If you answered "to save money," you're correct. The home improvement culture makes it seem like all DIY plumbing repairs are cheaper than hiring a professional. Let's delve deeper into this idea.
First, you must purchase all the supplies you need. As previously discussed, buying tools is a huge expense. You may also need the right equipment. If you need to replace the faucet, you'll have to buy that, too.
Secondly, your time is valuable. If you spend days or even weeks on a simple faucet repair, how much do you value your own time? While you may think you're saving money, you're wasting time that you could have spent doing something else.
Finally, your plans may change. If you unsuccessfully attempt a repair, you may find yourself doing it over again. There is also the likelihood that you'll end up hiring a plumber after all. Why not just pay for a plumber in the first place?
Plumbing companies should provide you with a written estimate before they begin any work for you. This way you'll know how much money you'll end up spending for the repair. Trustworthy plumbers stand behind their work and will come back if you experience any problems with the repair.

Do You Know Who to Call in Atlanta, GA?
In most cases, leaking or broken faucets happen at the least opportune times. That's why it's so important to know the best plumbing company in your area. At Morningside Plumbing, we always put the needs of our customers first. We hire only the most skilled plumbers to work for us. For the past 40 years, we've been the most dependable plumbing company in the Midtown Atlanta area. Our customers have come to trust us with all their plumbing concerns.
Morningside Plumbing has remained family owned and operated ever since we first opened our doors. We believe that our customers deserve the same level of respect that we would give our own family members. When you schedule an appointment with us, we will go above and beyond to provide you with unbeatable service. Our plumbers always show up on time and ready to get to work for you. Even if you wake up in the middle of the night to a plumbing emergency, it's no problem for us. Our 24/7 emergency service is available when you need us the most.
Faucet repairs are no match for our expert plumbers at Morningside Plumbing. The next time you need to hire a local plumber, click or call 404-873-1881 for the most reliable faucet repair in Atlanta.