How to prepare to have the water line replaced at your Atlanta home.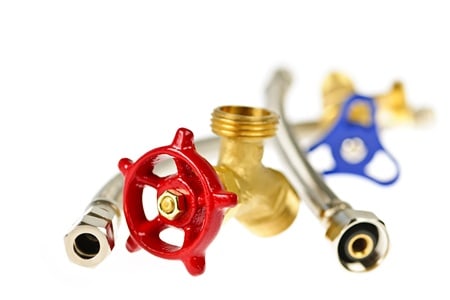 Many Atlanta homeowners aren't happy to find they need their water line replaced. You may not even realize something is wrong but beneath your lawn, disaster is brewing. A broken water line can flood your property and your neighbor's property. With water seeping into your foundation, the best case scenario is a mold problem. The worst case scenario might mean structural damage that can be expensive or impossible to repair.
Surprise plumbing problems are no fun for the average homeowner. Nobody looks forward to dealing with broken pipes, flooding or water quality issues. But water line problems are more common than you might think. That's just another reason why it's so important to keep your trusted plumber on speed dial.
How to Tell if You Need Water Line Replacement in Atlanta
There are a few telltale signs that you may require a water line replacement at your Atlanta home.
Have you noticed a sudden change in your water pressure or quality? A damaged water main will reduce your water pressure and can introduce contaminants into your water.

Is one area of your property significantly wetter than the rest, with no apparent cause in sight? Water could be seeping up from the broken water line to the surface.

When you are running water, you will hear a hissing sound at the point where the water line enters your house. If you hear a hissing sound at that spot but you are not using any water, there could be a water line leak causing the hissing sound.

Have you noticed water running, pooling, or spraying in an odd spot? It might occur in your home or basement, or elsewhere on your property. If it looks weird, call your plumber to check it out.
I Called My Plumber…Now What?
If you are ever in doubt about a plumbing-related issue, it's always best to call your plumber for their expert opinion. He or she may advise you to turn your water off until they get there. This is a must if water is collecting anywhere in your home. If the water is minimal, go ahead and use a shop vacuum or towels to remove the standing water. If it's more than you can handle, your plumber should have pumping equipment to bring along to help you out.
What Should I Expect While Getting My Water Line Replaced?
When your plumber arrives, they will conduct a thorough inspection of the affected area. They will also check other parts of your property to ensure safety and a thorough repair job. Be ready to grant your plumber access to your basement, crawl space, garage and any other parts of your home that might have water damage. Keep handy any records of past incidents and repairs in case your plumber requests them.
What to Do After Your Water Line Replacement
Lots of things around your home need routine care. It makes sense to replace your air filters every month because it keeps your indoor air quality healthy. Lubricating the moving parts in your air conditioner will extend its life and improve efficiency. Sometimes dryers need new belts or heating elements. All these things are routine for the typical homeowner.
You probably don't think of your home's plumbing system as something that needs routine care. However, just as your air filters get coated with dust and debris, your water lines get clogged up with mineral deposits. Over time, you will notice reduced water pressure and water quality. Getting your water lines cleaned out is a lot easier and more affordable than having them replaced!
Morningside Plumbing Provides Water Line Replacements in Atlanta
The pros at Morningside Plumbing have the expertise to handle all your water line issues. Click or call us at (404) 800-7442 with your questions about getting your water line replaced.