Who has time to sort through plumbers in an emergency?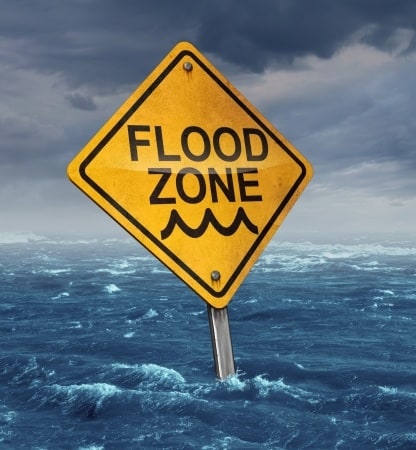 When you're dealing with a plumbing emergency in your home, you don't have a chance to do background checks on all the local plumbers. You need a skilled plumber, and you need them immediately. If you don't already have a trusted plumber on your speed dial, you might feel a sense of hopelessness on top of the panic. And if you don't know anybody in your neighborhood to ask for advice, how do you have any idea where to even begin looking for a suitable plumber? We hope you never find yourself in this situation. But just in case, we condensed our recommended plumber selection process to better serve homeowners who are experiencing an emergency. These steps will help you get out of your crummy situation, should you ever find your plumbing system undergoing a catastrophe.
Do a Fast Google Search
The easiest way to start looking for a local plumber is running a quick Google search. If you have a smartphone, you can use your map app to search for "plumbers near me." You can do the same thing with the Yelp app. This option will give you a little advance advice from previous customers through a simple star rating system. Whether you are on a computer or phone, you will be able to view several details about the plumbers all around your town. The first thing to do is find a plumber who offers 24-hour emergency services. You may have to look at several companies' profiles or websites before you find an around-the-clock plumber.
Call and Ask for an ASAP Appointment
Plumbing emergencies happen all the time. Catastrophe does not care what time it is, or whether it's a weekend or holiday. You may not be the only person in your area experiencing a plumbing emergency. Therefore, you may not be the only person calling a plumber for emergency service at 2 am on a Sunday. If a company tells you it will be hours before they can get to your house, try calling another emergency plumber.
Remember to Share Your Advice with Others
At some point after your plumber resolves your emergency, be sure to share your thoughts with others. There are lots of websites that collect customer feedback on various businesses. The list includes the aforementioned Yelp app, as well as Google My Business, Angie's List, and many others. Any reputable and responsible company will be glad to hear your feedback as well. Positive reviews might end up on their website, and less positive feedback may improve how the company does business.
Finding a Plumber in an Emergency in Atlanta
The best plan of action is to find a reputable plumber before disaster strikes. Then, you will know just who to call during an emergency. In a large, sprawling city like Atlanta, there are hundreds of emergency plumbers offering services. But few plumbing companies can match the outstanding reputation and decades of experience you will get with Morningside Plumbing.
Discover the Morningside Difference for Yourself
Morningside Plumbing started serving Atlanta's homeowners over half a century ago. Our team is constantly growing to keep pace with the demands of Atlanta's ever-expanding city. We work hard to make sure all our technicians are fully qualified to handle any plumbing emergency. Plus, we always have plumbers on call, day and night, weekends and holidays. This is just one of many ways we demonstrate our commitment to total customer satisfaction.
You've Got the Right Plumber for an Emergency
If you ever find yourself facing a plumbing disaster at your Atlanta-area home, Morningside Plumbing will take great care of you. Morningside Plumbing is the right plumber in an emergency for your residential plumbing needs. You can reach us at any time at 678-726-1489.