Do future savings figure into bathroom faucet repair in Atlanta? Here's why it should.
Before you put off bathroom faucet repair in Atlanta, ask a trusted plumber about the impact of a leak. You're not just wasting water. Ignoring a constant drip drives up your water bills and introduces the potential for major faucet, sink, and home damage. Morningside Plumbing will put a stop to your leak in a hurry. It's a small investment that will pay off several times over in just one year.
How Much it Will Cost to Fix a Bathroom Leak
Most leaks in the bathroom originate from the toilet. Swap out the flapper inside the tank to manage them quickly at little expense. Unfortunately, not everyone is capable of handling the job. They don't have the right tools or the know-how, or they're uncomfortable dealing with toilet repairs based on the ick factor.
Homeowners know how quickly a running toilet can waste water, and they get on the repairs right away. For whatever reason, a faucet leak doesn't have the same sense of urgency. It's much more common for someone to ignore a leaking sink or bathtub, despite the likeliness of water loss, rising bills, and property damage.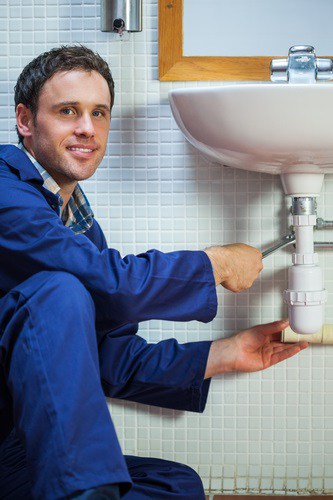 That Leaky Faucet
One reason might be the easy access and apparent ease of fixing the sink by themselves. Realistically, a leaky faucet might not be a tough job, and it doesn't pose the same types of hygiene concerns involved in toilet repair. 
That said, because it's usually a fast and easy job, it's also one of the most affordable plumbing repairs to schedule. It's among the best investments you can make in your home. The benefits outweigh the expense several times over!
Because the cost of fixing your leaking sink depends largely on the type of faucet you own and the severity of your leak, it's best to call Morningside Plumbing for a free quote. A plumber will need to visit your home and assess the situation in-person in order to deliver an accurate quote.
Just don't wait too long to make the call. If you're not confident you're able to fix a leak on your own right away, get in touch with Morningside Plumbing. Ignoring necessary home repair is a recipe for disaster.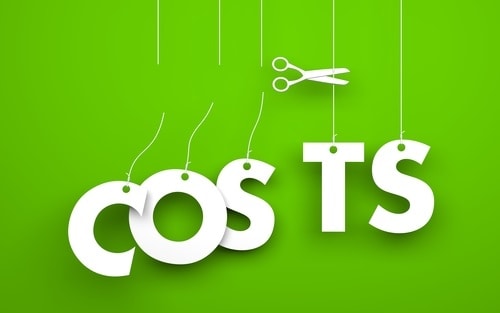 How Much Will a Leaking Faucet Cost You
Compare the cost for faucet repair to ignoring a leak, or just compare your quote for repairs against the estimate for replacing the faucet – or the whole sink! Be mindful too that an overlooked water problem can lead to widespread water damage. Insurance policies sometimes require riders for plumbing-related incidents, so you could wind up paying for extensive repairs out-of-pocket.
Water Loss Really Adds Up
The average indoor water use in a typical single-family home is nearly 70 gallons per individual, per day. Add in a leaking faucet? The typical leaking bathroom faucet adds roughly 10 percent to your water bill each month. Worse, the longer a leak lasts, the more pressure that increases the breach. You wind up losing even more water each day. According to WaterSense®, an EPA Partnership Program, 10 percent of homes have leaks that waste over 90 gallons of water per day.
High-Quality Faucets Aren't Cheap
The constant drip, drip, drip of a leak does more than waste water. The mineral deposits in your local water supply will eventually leave nasty streaks and buildup on your faucet. Leave a leak too long and you'll need to replace your bathroom sink hardware. Depending on the style and material used, you could be looking at a significant expense. Installing a new faucet is also a time-intensive job most homeowners need to hire a plumber to handle. You'll save quite a bit of money scheduling faucet repair instead.
Replacing a Sink is Major Work
When left alone long enough, a simple faucet link will leave mineral deposit stains in your sink. Ranging from bluish white to brown and green, these garish sink stains are persistent. To get rid of them, you'll have to replace your whole sink or hire a specialist to re-glaze or resurface it. While DIY solutions are available, they generally do more harm than good. It requires expertise to achieve professional-looking results. It's especially important to landlords and owners of commercial property. Reliable faucet repair is a small investment that saves you a ton of money!  
Caulk and Grout Won't Fix Itself
Depending on your bathroom layout, a faucet leak might affect your caulking or grout. These protective barriers keep water contained within a safe area and prevent water from seeping into other areas of your home. The first problem you'll experience with either is discoloration. Stained grout is difficult to clean. You'll have to replace stained caulk. Worse, after discoloration sets in, these protective barriers shrink, curl and crack, allowing water to bypass it. Replacing caulk is a work-intensive process you have to handle precisely to achieve a professional and protective finish. Grout is even worse. Replacing it takes a major endeavor you can count on to cost several times more than a simple bathroom faucet repair.
The Overwhelming Expense of Water Damage Repair
As big of a headache as replacing caulk and grout can be, ignoring the need is a disaster in the making. As the protective layer around your sink deteriorates, water trickles into the cabinets and walls around your sink. The water permeates the insulation in the walls, running down to your flooring. It soaks electrical wiring and leaves mineral deposits on plumbing. If you don't catch the leak immediately, the water flows down to lower levels of your property.
A little bit of water can stay under the radar long enough for mildew and mold to set in and to attract pests to closed off areas of your home or business. Unfortunately, insurance policies often require special riders to cover water damage. Don't have the coverage? You could be stuck paying tens of thousands of dollars out of pocket to repair the damage when a few hundred would have prevented the problem, to begin with.

Why Morningside Plumbing Is Your Best Choice for Faucet Repair in Midtown
Families in Midtown Atlanta have a friend in Morningside Plumbing. Under new ownership for the past 30 years, our focus is on providing the best service possible at an affordable price. We use quality materials and we have access to some of the highest-quality, professional-grade plumbing tools and supplies on the market.
Before you hire an amateur handyman, consider the benefits of working with a professional. We operate a licensed business in the Atlanta area, servicing homes throughout Midtown in Atlanta, Ansley Park, Avondale, Buckhead, Chastain Park, Decatur, Dunwoody, Druid Hills, Morningside – Lenox Park, Sandy Springs, Vinings and Virginia Highland. Along with professional licensing and referrals, we have insurance to protect your home in case any mishaps occur. It's a safeguard you can't do without when water damage is such an expensive consequence.
Morningside Can Help!
Contact us online or call 404-873-1881 for bathroom faucet repair. Stop your bathroom leaks, lower your water bills and protect your home today with Morningside Plumbing.